Who replaces Philipp Lahm at Bayern Munich? Four viable options
With the 2016-17 Bundesliga season now concluded, one of the greatest right fullbacks the world has ever seen has hung up his boots. Philipp Lahm's departure leaves a gaping hole in Bayern's defence. Who could Bayern draft in to replace such a gem? We take a look at four possibilities.

Over the course of the last decade, Philipp Lahm has imposed himself as one of the best wingbacks in the world. Very few defenders can compete with the former German skipper. Bayern Munich must've been left in a bit of limbo when the diminutive defender decided to call it quits with the game that he loves at the end of the season. At just 33, Lahm could easily have given at least one or two more years.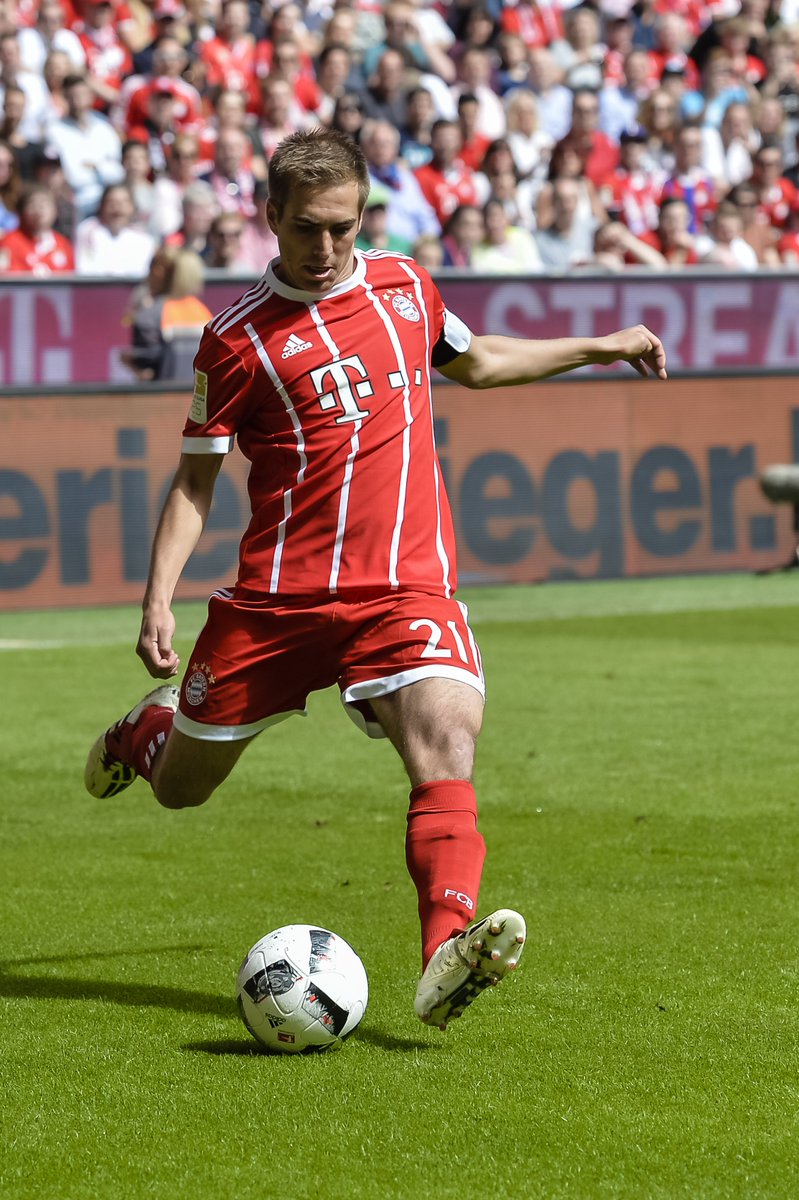 Most chances created in the first half during Bayern vs. Freiburg:
Philipp Lahm (5)
Xabi Alonso (4)
Please don't go. 😭
https://t.co/vXLMyhhikH
Bayern must find a suitable replacement for their long-serving captain as a matter of urgency. The door is now open for another defender to carve his niche and leave a mark. Who could that player be?


#1. Hector Bellerin


If there's one player who can replace Philipp Lahm, it's the energetic Hector Bellerin. The Spaniard has proven himself under the most difficult circumstances in the Premier League.

Bellerin has never played football for a German team, but there's always a first time for everything. The temptation for Bellerin would be the opportunity to win trophies – something he can't be guaranteed at Arsenal.

21-year-old Bellerin is strong, technically gifted and extremely fast. He'll fit right into that Bayern team. If the Bavarian giants can poach Bellerin from Arsenal, it'll be a win-win situation for both player and club.

The only crack in the wheel for Bayern is Bellerin's new long-term contract at Arsenal. That could make the former Barcelona prodigy a pretty expensive option for the German's.


#2. Joshua Kimmich


Joshua Kimmich seems the most viable Lahm replacement. The reason not being far from the fact that he's already been integrated into the Bayern system.

At just 22, Kimmich is already a Bavarian through and through. He'll cost Bayern nothing but weekly wages. He lives and breathes Philipp Lahm 2.0.

Kimmich is also a fixture in the German national team. He featured prominently for Germany at Euro 2016 and has been invited to all of Germany's World Cup qualifiers. Joshua Kimmich could replace Lahm in the national team too.

He featured 27 times for Bayern this season, albeit mostly from midfield or out of position in defence. Joshua Kimmich is another Philipp Lahm in the making, he just needs what every player needs – opportunity.


#3. Benjamin Henrichs


Already anointed by the German media as a future great; 20-year-old Benjamin Henrichs is performing consistently at a level that belies his young age. The youngster has been a regular for Bayer Leverkusen for the last two seasons.

An opportunity to lace his shoes for Bayern Munich will likely be too tempting for the young German international. Perhaps Bayer Leverkusen might opt to play hardball if and when Bayern come calling; however, with Bayern in the mix, any German player can be bought.

A healthy competition for places might play out between Joshua Kimmich and Benjamin Henrichs. Nevertheless, another Philipp Lahm can be created from the duo.


#4. Matteo Darmian


Matteo Darmian could be a good fit for Bayern Munich if given the chance. The former Torino defender is struggling to find his feet under Jose Mourinho having made just 18 Premier League appearances this season.

He can, however, be offered a new lease of life under his countryman, Carlo Ancelotti at Bayern. Ancelotti was rumoured to have monitored Matteo Darmian, but Bayern's interest cooled as their radars were beamed fully on the 2016-17 campaign. With the season now over, the door is open for Bayern Munich to snap up the Manchester United man.