3 right-backs Spurs should target in January
Southampton's Yan Valery is an underrated option for Spurs.
Tottenham Hotspur's journey from near European kings to mere peasants hasn't been soothing. If ten goals conceded in just one week doesn't equivale a crisis, nothing else will. They're all over the place defensively with Kieran Trippier's summer exit coming back to haunt them.
Serge Aurier is a man perennially walking on ice. He can be world-class in one moment and a horror-show the next. Unfortunately for Mauricio Pochettino, the latter has crept up too often, thus destroying the Argentine's plans. Davinson Sanchez is no full-back, neither is wantaway Toby Alderweireld. Spurs have to look elsewhere.
Neither Juan Foyth nor Kyle Walker-Pieters are ready for the big leagues yet. While there are other concerns across the backline, namely eyeing a better replacement for the injured Hugo Lloris or perhaps adding a more trustworthy left-back, gaining a commendable right-back remains the real need. If they are to become that feared force once again, they must fix their leaky defence.
The January transfer window won't allow them to snap up promising full-backs already competing for something meaningful elsewhere. That being said, certain back-up options, at least for the time being, could solve their issues. There are three standout candidates.
William
Not to be confused with the Chelsea winger or The Black Eyed Peas frontman, William is another Brazilian dynamite packed with a punch. A proactive figure in defence, he is that diligent figure Spurs lack in their back-line. While not the most productive marching forward, there's little denying how his defensive attributes are perfect for the competitive Premier League.
With the fourth-most duels won in the Bundesliga this season, the Wolfsburg man displays perfect timing when going in for the tackle. William is more than capable of stopping wingers in their tracks and completely shutting down one side of the defence (something which Spurs haven't been able to do this term).
Wolfsburg are too inconsistent to compete for the top-four and given the right offer, William's head could well be turned. Spurs have the personnel to do exactly that and this could be a 'street-smart' signing Pochettino needs to regain their cunning reputation...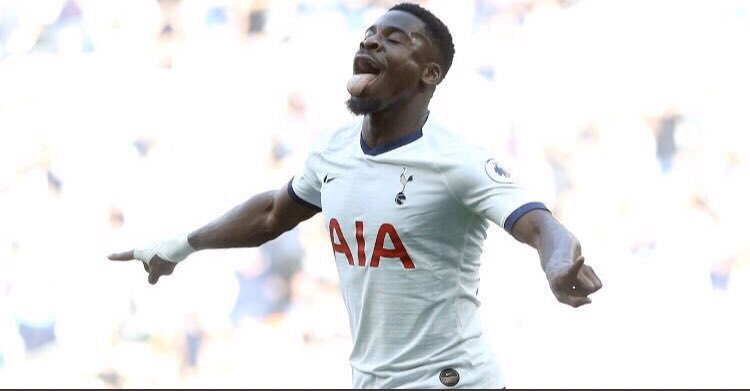 Tottenham Hotspur right-back Serge Aurier admits he was unhappy and wanted to leave Spurs during the summer:
"I was looking for an exit, so I couldn't play. I wanted to leave so it was normal for me to not be on the pitch. Beyond that, it's the manager's decision."
#THFC #
COYS
https://t.co/dnZR936KMC
Yan Valery
Coming through the ranks in Ralph Hasenhutl's system, Yan Valery introduced himself with an absolute scorcher at Old Trafford last season. The youngster's fiery attitude romping forward can definitely come in handy to add some attacking spice to the right-hand side.
The 20-year-old's crosses are accurate enough to be pounced upon by Harry Kane, Heung-Min Son and the rest of the talented Spurs front line. Also capable of overlapping forward, Valery would make sure they can stay afloat without a proper right-winger flanking that side of the attack. The youngster's an aggressive fellow, though importantly, much less so than a certain hot-headed Ivorian...
Southampton again finds themselves on the risky rollercoaster to avoid relegation for another season. Rather than toiling in another bottom-of-the-table battle, Valery would surely prefer challenging for a Champions League berth instead.
Santiago Arias
Atletico Madrid took their prized right-back and upgraded him into their quintessential cog. How about Poch returns the favour? Arias came up big in the FIFA World Cup as one of Colombia's emerging stars last year. Since moving to Atletico, his career traction has stalled.
Now working as second-fiddle to Trippier, he's left tearing his hair out in frustration. The 27-year-old isn't suited for Diego Simeone's rigid, cautious system. Neither does he possess the set-piece jewels of the England International. But as he proved in the World Cup, Arias does have that roaring tenacity. He works hard, is persistent with his defensive contribution and a bright aspect bombing forward.
The Colombian might not create chances that often, but holds that cutting edge to break apart opposition defences. He's reliable and can be an apt short-term option. Perhaps mixing his South American finesse with Poch's fluid system can help both parties turn things around.