Why Roberto Firmino is Liverpool's unsung hero
It was Cristiano Ronaldo at Manchester United, Lionel Messi at Barcelona, and Ronaldo again, now at Real Madrid. Such is the trend in football that the finisher always receives more accolades than the provider. Paul Scholes, Xavi Hernandez, Toni Kroos, Isco, and Luka Modric are all acknowledged legends and world-class players but they always come second to the men whom they feed with goals.

After Xavi retired, Neymar settled into a role as provider more than finisher. In Barcelona's 6-5 aggregate win over PSG last summer, Neymar scored two late goals to bring Barca level and set the stage for Sergi Roberto to complete the comeback. Much to Neymar's surprise, Messi was hailed as the primary hero in the tie. Little wonder the ambitious Brazilian decided to leave the Camp Nou.
At the Santiago Bernabeu, Ronaldo has been the central figure since his arrival. The team is always built around him. Despite the many other top players in the squad, they struggle when he does. With Neymar gone, Barcelona fell when Messi was off song against Roma. It can be a danger to lift one player so far over the rest.
Whether that is true regarding Mohamed Salah at Liverpool remains to be seen. The Egyptian has taken the Premier League by storm on his return to England. He has been involved in 51 goals for Liverpool this season, scoring 40, assisting another 11 in all competitions. He has won the Liverpool Player of the Month six times and now the PFA Player of the Year award. To listen to some people talk, Liverpool's success is all down to him. Yet there is an unsung hero at Anfield whose contribution the club's strong performances cannot be waved aside.

Roberto Firmino may not be making headlines like Mo Salah but the Brazilian remains an important figure at Liverpool. Jurgen Klopp dubbed him the team's engine. Most importantly, his performance improves every season.

He has scored 25 goals and assisted 13 more in 47 appearances. There are few clubs on the planet where such numbers would be secondary. Firmino is used to taking a back seat, however. Before Salah arrived, Philippe Coutinho was the Kop's darling.
Firmino is a selfless, creative player crucial to Klopp's high-pressing style. More than a forward, he wins the ball in the opposing half and does more defensively for his team than any other striker in the Premier League.
He has had a fantastic season. The 26-year-old is the first player to complete more than 60 tackles and create over 50 chances in a single Premier League season. He has won 62 tackles in the Premier League this season, more than any defender save Chelsea's Cesar Azpilicueta.
He is also the Reds' record scorer in a single Champions League campaign, with nine goals, and scored more goals in a Premier League season than any Brazilian.
Firmino has been so underrated. He was overlooked for the six-man shortlist of the PFA Player of the Year and was not included in the Premier League Team of the Season. He deserves far better.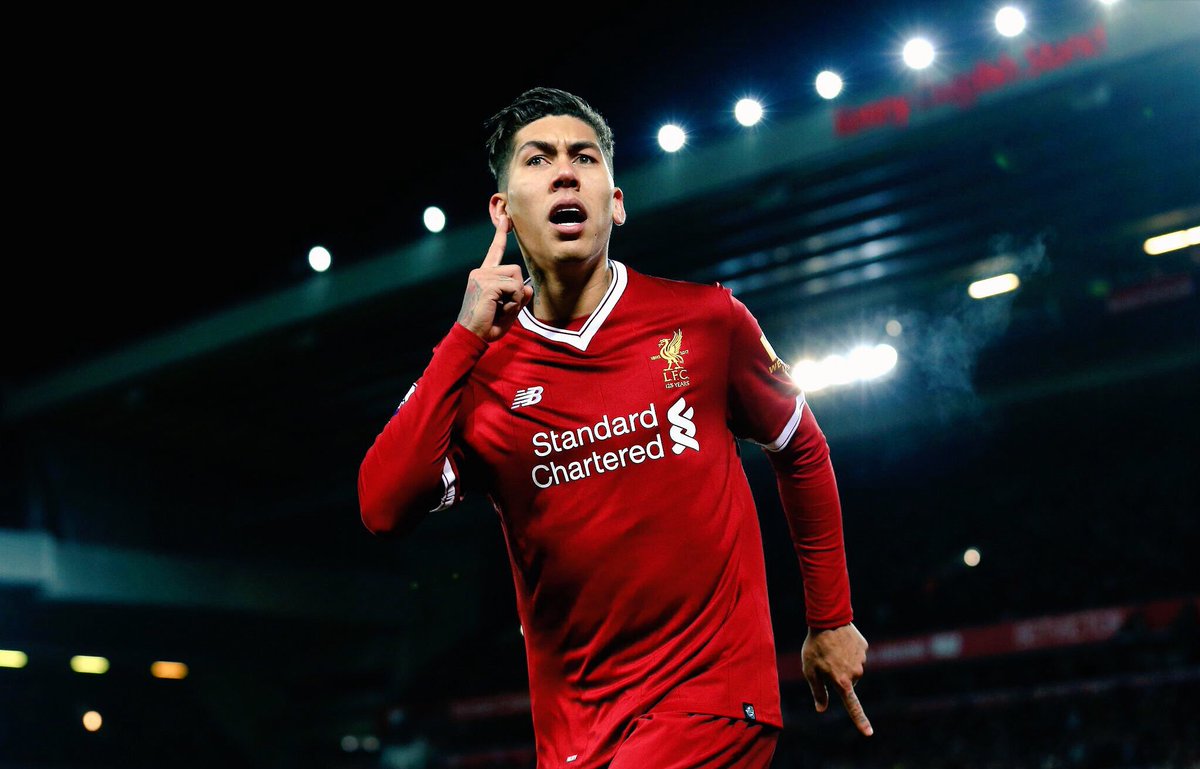 Roberto Firmino has won more tackles in the Premier League this season (62) than every other defender at a top six club apart from César Azpilicueta (74).
Your number nine could never.
https://t.co/KZpuyV0dws