Romelu Lukaku has grown bigger than Everton
If there's any striker who has matured incredibly in the Premier League in the last five seasons, it's Romelu Lukaku. The Belgian has become one of the most feared forwards in the country and is constantly proving himself worthy of playing for a top side.
In August 2011, Romelu Lukaku made his big trip to London; Chelsea had completed the £20 million signing of Anderlecht's wonder kid who had told all his friends that he would one day play for Chelsea and fill the boots of Jimmy Floyd Hasselbaink and Didier Drogba.

Although Romelu Lukaku had already set the Belgian Pro League alight by scoring double figures (16 goals in 37 league games) in his first professional season in Belgium, he was still considered a rookie when he transferred to Chelsea in 2011 and the Blues treated him as such.

On signing for Chelsea, Romelu Lukaku was drafted to the reserve team by then manager, André Villas-Boas, although he featured in a few first team games. Due to lack of game time, the young Belgian sought for a move away from Stamford Bridge and was soon sent out on loan to West Brom.

At West Brom, Romelu Lukaku rose to the occasion and became a regular goal-scorer for the Baggies, where he again managed to hit double figures. Under the tutelage of Steve Clarke, Romelu Lukaku matured into the killer striker he now is; he grabbed 17 goals for West Brom before his loan spell came to an end – he had helped them to their highest ever Premier League finish – 8th.

In 2013, despite being offered a place in Chelsea's first team (but not the first choice striker), Lukaku opted to go on another loan spell, this time to Everton – Lukaku was only 20 at the time. The move to Everton is what I can place my finger on, as what made Lukaku the player he is today. The Everton fans simply loved him and he repaid their love by scoring some vital goals for the club.

By the end of the 2013/2014 Premier League season, Lukaku had scored 15 goals and provided 6 assists for the Toffees – he finished the season as Everton's top scorer. Rather than return to his parent club and compete for places with Diego Costa, he chose instead, to stay at Everton (who were desperate to keep him), this time on a permanent basis as Everton doled out £28 million to tempt Chelsea to let go.

Following his permanent move to Everton, Lukaku matured immensely and soon became a very important player for the Merseyside outfit. Last season, Romelu Lukaku broke his personal best goal record of 17 goals, after he contributed 18 goals for the Toffees in the Premier League – he scored an impressive 25 goals in all competitions to finish as Everton's top scorer.

This season, Lukaku has once again broken his personal best in the Premier League with 19 goals – a figure that makes him the Premier League's joint top scorer. In such a short time with Everton, Romelu Lukaku has equalled and broken Duncan Ferguson's record as Everton's top scorer in the Premier League era.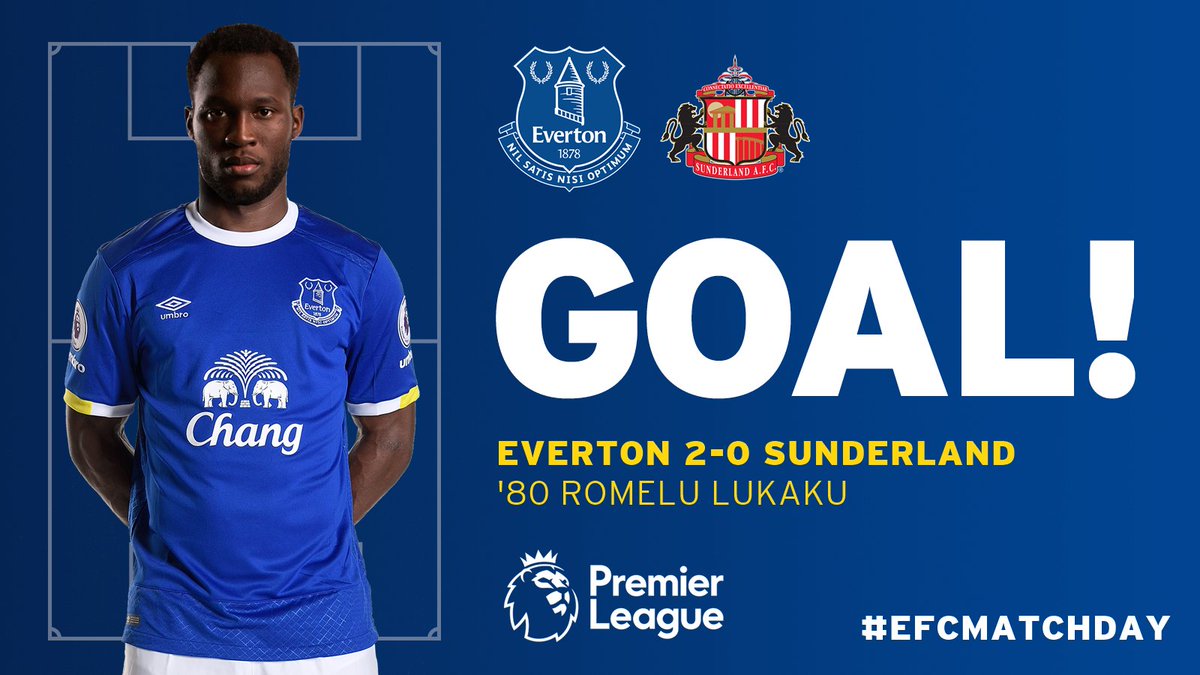 It's highly unlikely that Everton will qualify for the UEFA Champions League next season. This is highly disappointing, to say the least, as that is where Lukaku deserves to be. Everton is ready to demand as much as £70 million for any potential Lukaku transfer and plan to peg his buyout clause at £90 million in his new contract – a contract which Lukaku is appearing reluctant to sign.

There's little or nothing in terms of trophies and Champions League football that Everton can offer a good striker like Romelu Lukaku. The Belgian's stock has risen higher and bigger than Everton can handle and it's time he moves to a bigger club.