Does the Netherlands need an attacking makeover?
Not in many crucial games has the Netherlands' defensive work managed to overshadow their attacking bite over the years. The Dutch have gained fame for their "total football", world-class strikers and fierce forward-line in a rich, yet flawed history. However, in a UEFA Nations League final showing against hosts Portugal, their toothless front-three let down a whole nation.
Supporters travelled more than two thousand kilometres hoping to see their beloved national team finally break their trophy curse. However, they barely received any joy with an unnatural, timid performance. Virgil van Dijk continued to make extraordinary things look ordinary, while partner Matthijs de Ligt stood up to the mighty Cristiano Ronaldo valiantly.
That being said, the Netherlands' tremendous effort wasn't replicated further forward. Memphis Depay duplicated his past horrific Manchester United form, while Ryan Babel's performance mirrored his bad hairstyle. Steven Bergwijn was another struggler, flailing like fish out of water. As the Dutch succumbed to a bitter defeat to round up a relatively decent Nations League campaign, Ronald Koeman's must've been left frustrated.
Maybe change is required to fire up his side's attack on the bigger occasions. Babel only shines in pointless friendlies while Depay is no Robin van Persie. There's a need to slowly shift out the 32-year-old, moving the Lyon star into a more accustomed left-wing position. Therefore, Memphis can actually run at defenders, move with his audacious trickery and finesse his way into promising goal-scoring positions.
However, Depay's shifting opens up a gaping hole through the middle. How many takers can actually thrive under pressure? Luuk de Jong proved to be warily ineffective. Quincy Promes likes working through the channels better. Well, then, why not take a gamble on calling up an exciting towering striker to have last appeared almost a year ago? Wout Weghorst's outburst in his debut Bundesliga season demands a wider exposure.
The 6'6 centre-forward is no conventional striker in the modern-day game. Netting goals for fun at an inconsistent Wolfsburg last season, the 26-year-old poacher displayed impressive instincts inside the area. Don't let his height fool you. He's surprisingly agile for a big man, pouncing upon chances like a fox to bully defences into crumbling under pressure.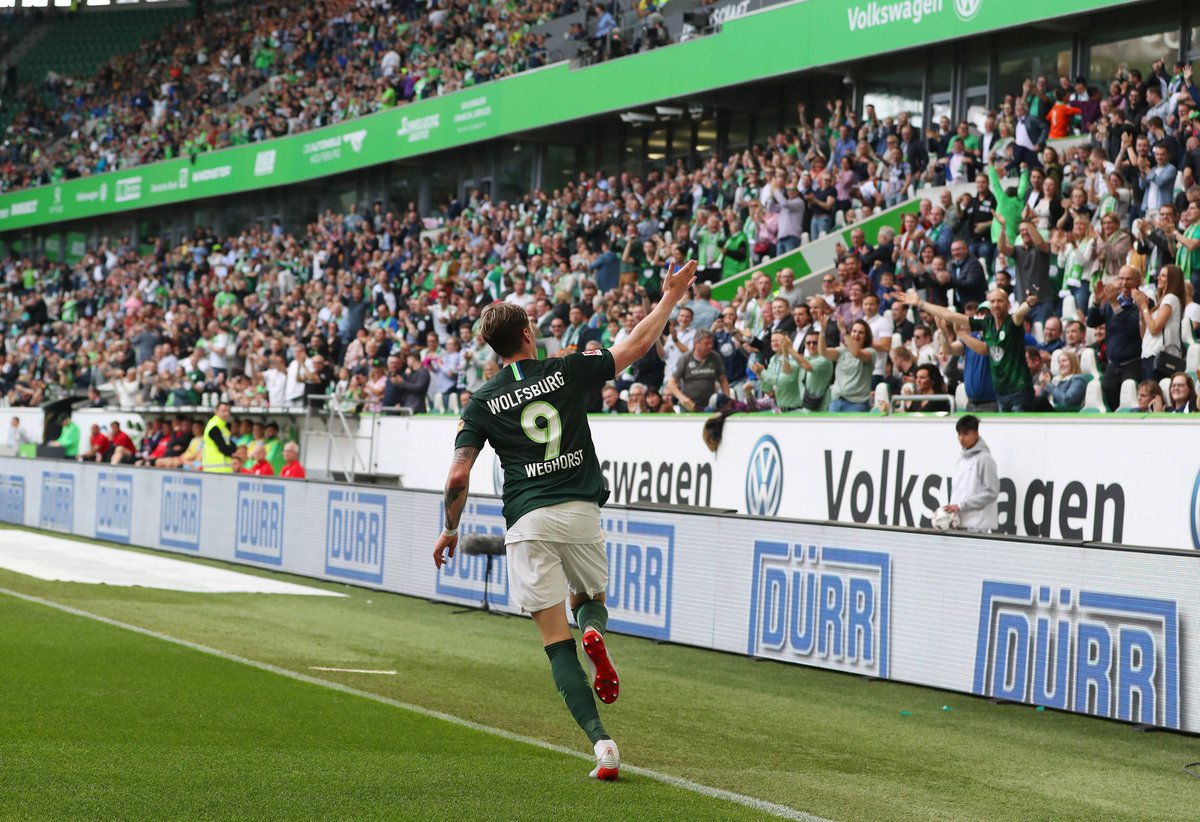 Wout Weghorst's 2018-19 Bundesliga season by numbers:
34 games
117 aerial duels won (54%)
38 fouls won
37 chances created
30 tackles
17 goals
7 assists
All 17 goals inside the box. 👌
https://t.co/lGuYe4DM47
If the Oranje truly wants to instil the attacking style for eventually flinging crosses as a last resort, the towering striker is perfect to capitalise on inviting chances. Even if things are kept grounded to resort towards the "beautiful" side, Weghorst's impressive hold-up play or link-up style benefits this. Then again, he can also be a short-term solution before Justin Kluivert starts living up to his prophecy. That being said, instilling a robust centre-forward wouldn't complete the deal.
Bergwijn isn't quite yet ready for the big leagues. Donny van de Beek, on the other hand, thrives under the pressure of big occasions. Shining through against European heavyweights in the UEFA Champions League should've been enough work to grant him a national team call-up. However, even under the shadow of to-be former team-mates De Ligt and Frenkie De Jong, Van de Beek's persistence, along with his unpredictable movement, only adds to his mystery.
The 22-year-old is a dynamic presence through the middle, often working in a mixture of a playmaker or a false number nine. Granted, playing him would force Denzel Dumfries to play further forward, but the right-back seems to savour the opportunities to attack. Van de Beek's impressive knack to slide into goal-scoring positions makes him the extra body up front which the Oranje crave. Moreover, his awareness in attack and clever vision should bring a dynamic feel to their attacking shape.
Months of tinkering enabled Koeman to put together this bright, young side together. That being said, he must realise the flurry of talents waiting in line for more opportunities. Some are more deserving than others. It's time he brings out the tools once again to reshape his malfunctioning attacking line into the fearsome force the Netherlands had the reputation for being.