Sander Berge's acquisition shows Sheffield United's ambition
Sheffield United's road to glory has just started, with the Sander Berge acquisition reaffirming their desire.
Sheffield United has suddenly become a household name in the 'threat to the big six' category in the Premier League. They are placed fifth in the table with 39 points, having played one game more than Chelsea, Tottenham Hotspur, and Manchester United who also compete for a European spot.
The majority of their success has come with activity in the transfer market. Since their entrance in the Premier League, Sheffield United smashed their transfer record five times. Luke Freeman was the first in the list to arrive from Queen Park Rangers. Callum Robinson and Oliver McBurnie followed suit from Championship sides Preston and Swansea respectively. Their key signing was 23-year-old French forward Lys Mousset from Bournemouth who's undergoing a revival this season after being involved in 33% of all goals.
The Blades' most recent signing is believed to be a masterstroke by the club. Highly-rated 22-year-old Sander Berge was signed from Genk for a club-record fee of £22m. The Norway international is an archetypical midfielder. He can be anything you want: a defensive-midfielder, a box-to-box or even an attacking-minded player. Berge can progress the ball with defence-splitting passes, recycle possession, win possession back and get into dangerous areas to slot the ball home. You name it, he can do it.
Wilder's 3-5-2 formation is working a treat in today's modern game. Their true strength lies in the three-man midfield of John Lundstram, Oliver Norwood and John Fleck who possess everything a team needs. You'd ask why did the club shell out more money when their current bunch produced a brilliant set of results. That's what you call big dreams.
Aiming big requires a consistent supply of funds. It's made tougher for a club of Sheffield United's stature, who hold considerably less commercial presence than their top-four rivals. In 2013, Majority stakeholder Mr. Kevin McCabe sold 50% of the club's ownership to Saudi Prince Abdullah Bin Mosaad Bin Abdulaziz Al Saud for £1m when they played in the third division. The prince's plans were to inject an initial £10m into the lossmaking club. This deal also included a clause where it allowed the Saudi prince to buy an additional 50%, totalling up to 100% of the club for £5m.
When they returned to the Championship in 2017-18, their revenue improved from £11.4m to £20.0m. Their turnover rose by £9m selling more than 20,000 season tickets. Sheffield United also cut their losses with sponsorships from Disba Structures, Teletext Holidays, Heineken and Ladbrokes. They were marginally breaking even in 2018. Their spendings didn't stop.
Mr McCabe, a boyhood fan, fell out with his partner Abdullah over investment decisions and the Prince exercised his option to buy full rights to the club. After two years of contentious litigation, the Prince now owns 100% of the club and looks forward to injecting more money.
One of the oldest major stadiums in the world, it is suggested that new construction will undergo at Bramall Lane after an extension of 5,400 seats in the south stand. New media boxes and hotels in the centre of the city are also planned. Their £5m investment in the Women team's ground shows they are all in. Abroad training camps have also been included to promote digital interactions.
However, mistakes were made. Along with Berge, the club has also signed Richairo Zivkovic on a loan deal from the Chinese club Changchun Yatai. Zivkovic strains the wage bill and is unlikely to make a strong presence. Wilder's approach in the transfer market has been questionable and out of the comfort zone. The signings of Ravel Morrison, Muhamed Besic and Jack Rodwell attest to it. All three players were major risks who have shown no hints of improvements.
It is too early to comment, but, Berge's acquisition is an example of his brave decisions gone right. It came out of nowhere. Wilder accepts this transfer was influenced by Prince Abdullah. European giants like Arsenal, Liverpool, Napoli, and Barcelona were desperate to secure his services. A day before he was spotted with Wilder, he was rumoured to move to Manchester United under his national compatriot Ole Gunnar Solskjaer. However, it was a similar-looking Nathan Bishop who signed for the Red Devils.
The next step is to sign Dean Henderson on a permanent basis. On-loan from Manchester United, the English goalkeeper is into his second season with the Blades. David de Gea is unlikely to leave Old Trafford. Henderson is not going to warm the benches after enjoying resounding success in the biggest stage of his career between the sticks. The 22-year-old is one of the best in his position in Europe this season.
Chelsea and Paris Saint-Germain are reportedly interested. For Sheffield, they hold an advantage in giving him adequate resources for development. For Henderson too, everything has been going astounding since he has arrived at Bramall Lane. You don't fix what's not broke.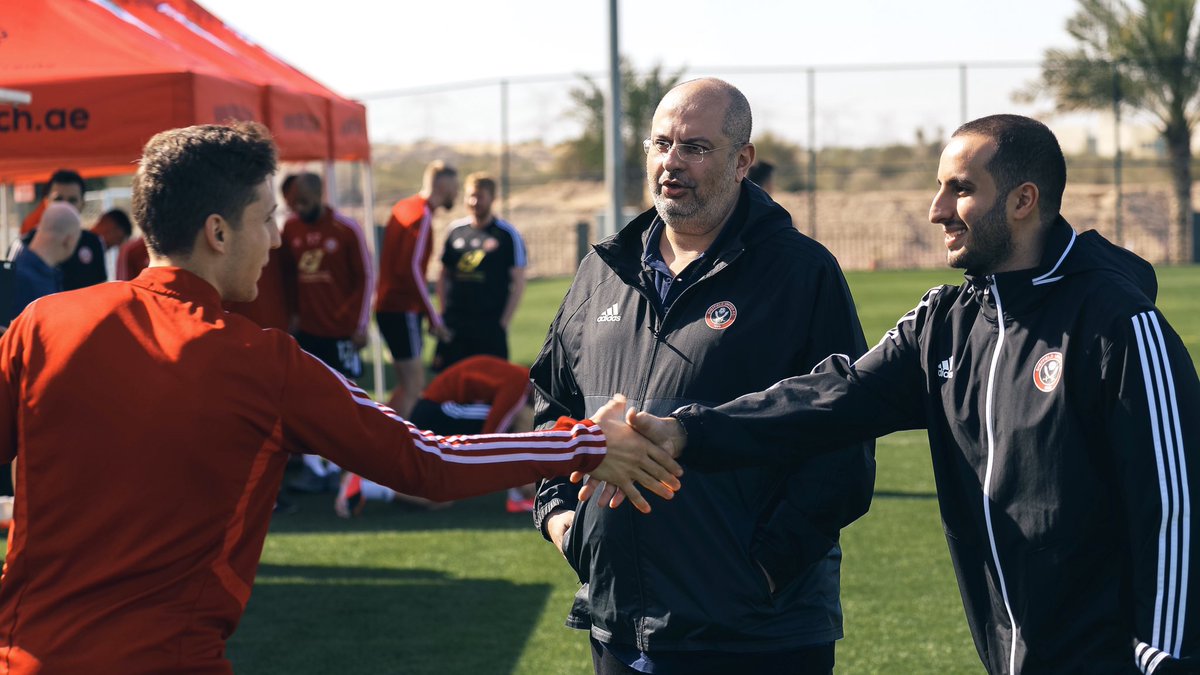 All in all, Sheffield United have pulled off an amazing rebuild in the Premier League. Everything was well planned; from procurements of funds to the allocation of it, from player acquisitions and developments in the administrative structure to on-field charisma under Chris Wilder. Their run in England's first decision is exemplary and provides as a framework for all the teams who look to break into the elite status.
Sheffield Unite holds an advantage over other clubs because the players know the club will promise them regularity which a 'big club' cannot afford. With 12 games to go, the Blades look sharp and high on confidence. They have everything to gain access to the Europa League next season, even so forth a Champions League place following Manchester City's ban from Europe's marquee club competition. With more astute signings and decentralised work behind the scenes, Sheffield United will possess a major threat.