Why Juventus won't win the Champions League
In the summer of 2018, Juventus owner Andrea Agnelli gave manager Massimiliano Allegri a new toy. Whether or not he made the best use of it is debatable.
For the Serie A campaign's opening ten games, Allegri split Cristiano Ronaldo's starts equally between centre-forward and left-wing. When closer to goal, the five-time Ballon d'Or winner thrived, scoring four goals, assisting three more. From the flank, he was less influential, potting three himself while helping a teammate to another. Ronaldo's positioning didn't affect results. The Bianconeri won nine and drew one. The points dropped to Genoa occurred with CR7 manning the flank.
Reading that, you'd expect Allegri to feature Lionel Messi's greatest rival centrally more often as the season progressed. Over the next 16 matches, however, Ronaldo hugged the touchline in 11. So much for expectations.
Allegri wasn't necessarily daft. He was trying to get the best from both Ronaldo and Mario Mandzukic. The Croatian is effective almost solely in the box although he did start one of the first 26 matches on the wing. He appeared in eight of the first ten matches, scoring four and assisting two. When Ronaldo moved outside to give him more space in which to operate, Mandzukic responded at first, recording another four goals and two assists in eight matches. However, he faded in February, contributing just three assists through Matchday 29.
From there, a fever, patella injury and nose job [I kid you not] ruled him out for all but two games. He did find the net against Atalanta in the season's penultimate tilt.
Ronaldo was absent with a hamstring injury from Matchday 27-32 but played centre-forward in four of the next five, scoring twice. With the title decided, he was gifted the last week off.
In all, Mandzukic appeared in 25 Serie A games, accumulating nine goals and seven assists. Ronaldo made 21 and eight in 31.
Poor chemistry between the two as strike partners was the problem Allegri encountered in the early doors. His solution was to move Ronaldo to the wing so he could play both stars.
There was another option, though. He could have benched Mandzukic and played Paulo Dybala. At 25, the Argentine is eight years the Croatian's junior and more energetic. He might have provided the movement that would have created space for himself and Ronaldo in the box, enabling Allegri to add further pace with Moise Kean and Federico Bernardeschi on the flanks.
In a more fluid set-up, it isn't difficult to imagine Ronaldo increasing his output to compensate for Mandzukic's absence while the young wingers and Dybala provide a surplus. It's also worth asking whether the injection of pace and youth copes better with Ajax in the Champions League? Especially considering that both Ronaldo and Mandzukic broke down late in the campaign.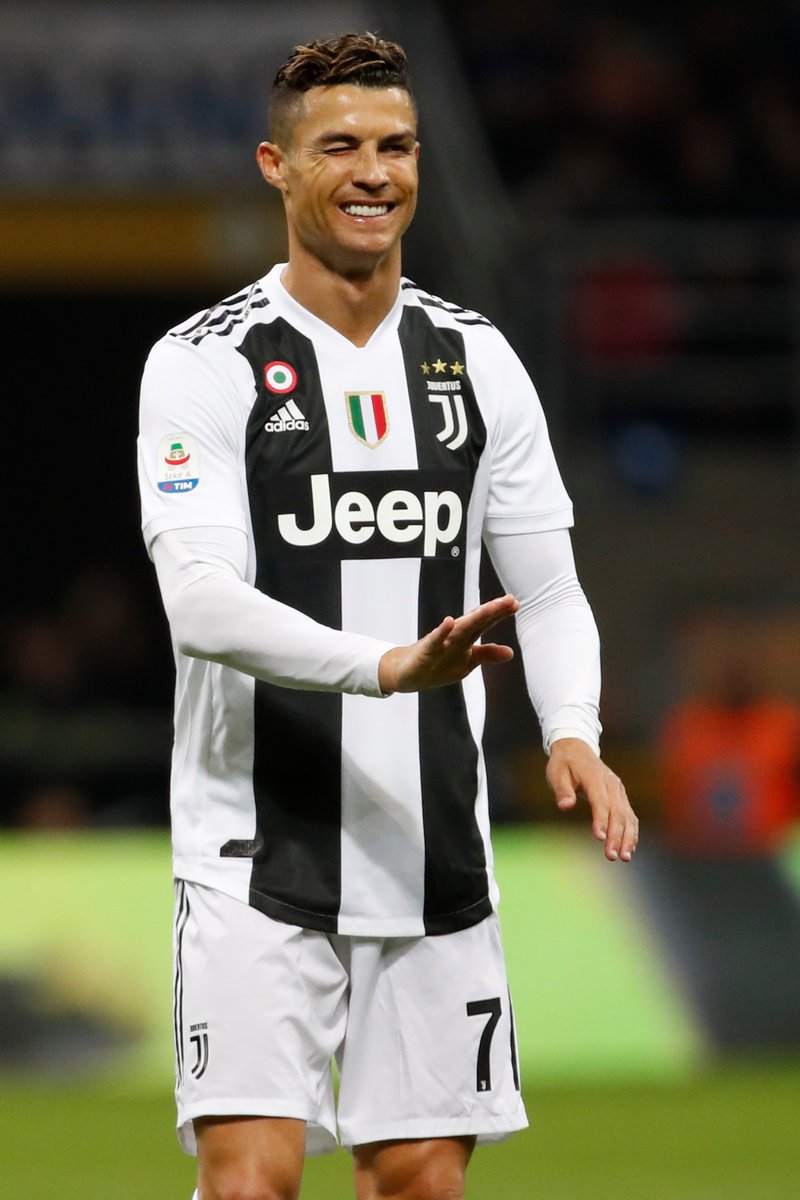 As per SportMediaset:
Maurizio Sarri has told Cristiano Ronaldo: "I want you to score more than 40 goals this season"
https://t.co/KnTKqfZ8ZB
Unfortunately, it's too late. What's done is done. Allegri preferred to rely upon experience and paid the consequences. Juventus moved on, bringing in Maurizio Sarri. The chain-smoking former investment banker plays a more fluid style. On the other hand, he is even more dependent on veteran players than his predecessor.
Under Antonio Conte, Andreas Christensen emerged as the heir apparent to John Terry, playing with a maturity beyond his years. Sarri benched him.
In addition, the Italian resisted incredible pressure to start winger Callum Hudson-Odoi even as the youngster openly pushed for a transfer to Bayern Munich in search of more playing time. England manager Gareth Southgate gave the player a debut start for the Three Lions before Sarri did likewise in the Premier League.
In the end, the 18-year-old signed a new Chelsea deal but only after Sarri departed Stamford Bridge. Upon arriving in Turin, the new manager sanctioned 19-year-old Moise Kean's permanent transfer to Everton, perhaps to avoid a prolonged sense of déjà vu.
Two matches into the new campaign, the Old Lady remains a country for old men.
Mandzukic is phased out but another 30-something, Gonzalo Higuain, started both games at centre-forward with Ronaldo on the wing. Twenty-five-year-old Federico Bernardeschi was nowhere to be seen for all but eight of the 180 minutes played. The rumour mill had him shopped to Barcelona in a swap deal for 31-year-old Ivan Rakitic.
That deal fell through but Miralem Pjanic [29], Blaise Matuidi [32] and Sami Khedira [32] manned the midfield to start the season. When his hamstring is up to the task, 28-year-old Aaron Ramsey may replace the German but the former Gunner isn't going to accumulate any speeding tickets either. Meanwhile, expensive new centre-half Matthijs de Ligt [20] rode the bench beside Paulo Dybala. The Dutch phenom caught a break of sorts. He may now see time following Giorgio Chiellini's injury.
In any event, the pattern is set. The veterans will play while the youngsters twist. Einstein famously defined insanity as staging the same experiment over and over while anticipating different results. Maurizio Sarri hasn't learned from Max Allegri's mistakes. He will share the same fate. Juve's greybeards may dominate Serie A for the ninth year running but they aren't going to win the Champions League.