Where can Scotland go from here?
Scotland saw any hopes of venturing to Russia for the 2018 World Cup disappear after only mustering a draw against Slovenia in their final group match last weekend. Now, following another failed qualification campaign, manager Gordon Strachan has left his post.

It's a tough truth for the Scottish fans, but the harsh reality is that while the other home nations have been improving their fortunes the Scots have failed to do the same. Wales, Northern Ireland and the Republic of Ireland all qualified for the 2016 European Championships in France, as opposed to Scotland under Gordon Strachan who suffered another dismal campaign. Now in the World Cup qualifier Scotland, still led by Strachan, have repeated the trend and failed to get themselves to even the play-off places like the two Irish outfits have done.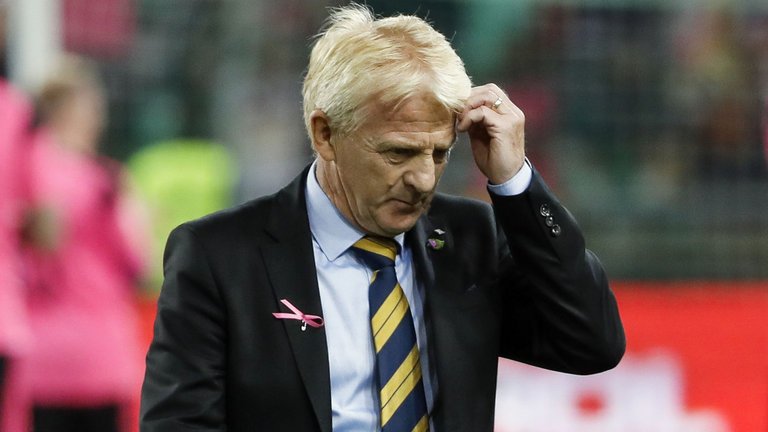 BREAKING: Gordon Strachan has agreed to leave his role as Scotland manager. His assistant Mark McGhee will also leave. #
SSN
https://t.co/zXOMItFlSt
Strachan announced on Thursday that he will step down from his position as manager, a post that he has held since 2013, and few could argue that the time was right for him to leave. Malky Mackay has since taken interim charge of the side for their forthcoming friendlies in November and will no doubt hope to impose himself as a candidate for the permanent job. The only question now is where can Scotland realistically go from here?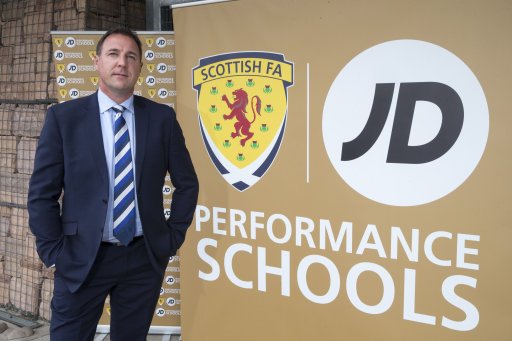 BREAKING: Malky Mackay will take charge of Scotland for their next clash against Netherlands.
He's 3/1 to get the permanent job.
#Scotland
https://t.co/ahS6N9g1V2
WATCH
Gordon Strachan & Scotland fans have their say on whether genetics have an impact on national team success.
https://t.co/RNkKakb1Mj
Ultimately Strachan did fail as manager of Scotland. The ambition and the ultimate aim was to get to a major tournament and end the near 20-year barren spell. Scotland and Strachan, however, failed to deliver on this. Strachan may not have guided Scotland to a major tournament as he and so many of the ever faithful Tartan Army had hoped, but he has done as good as any other candidate could if not better.

When you look at it realistically, Scotland doesn't look likely to improve their managerial situation after the departure of Strachan and they can merely hope for a sideways move at best.

Whether or not the option to keep Strachan as manager was on the cards is one that is up for debate of course. He had recently cut a dejected figure in an interview regarding Scotland's hopes on the international stage. He claimed that his side was too far behind genetically and simply didn't have the height and strength to match other nations. "Maybe we get big women and men together and see what we can do." Certainly not the words of a man who feels confident in the task at hand! It poses the thought that just maybe Strachan thought the job was somewhat mission impossible, that the pool of players he has to pick from simply aren't up to the task. Either way, it would certainly seem that he wasn't as confident as he might have been in the past that he could guide his nation to a tournament.

If Strachan words, however, are indeed true, that the players just aren't there to get the job done then what can Scotland realistically do? They aren't blessed with a world-class match winner like Wales are with Gareth Bale who can be a big difference and at times carry the side when a win is needed. In fact, when it comes to top players of any calibre it's slim picking for the Scots sadly, with very few even plying their trade in the Premier League these days. The only solution is to ensure that they are a team, a unit with a plan that they perfect. Whether that be a rigid defensive style that is far from easy on the eye but shuts out an opposing team or even a long ball team that play their biggest striker and have him winning every aerial battle. Whatever it is, Scotland needs to find it, or better yet the new manager will need to find it whoever that may turn out to be. They aren't going to succeed on playing ability alone so instead implement a tactic to pin yourself on.

It's a tricky and unenviable situation for the Scottish FA. They need a new manager but they also need a change of fortune along with it or they wind up with no change in direction, meaning their wait for a major tournament spans even longer and more painful than is already the case.