Sebastiano Esposito: Rising star or flash in the pan?
Inter and Italy may have a new star on their hands
Romelu Lukaku made the headlines in the last few days for his performance and kind gesture when Inter took on Genoa in Serie A. Not only did the former Manchester United man net a brace while providing an assist for a third, he handed the ball over to a certain 17-year-old to take a penalty in the game. The youngster was Sebastiano Esposito and as it turned out, the goal made history. The Italian youth international became the second-youngest Serie A scorer in the 21st Century. Atalanta's Amad Traore holds the record as the youngest - having netted for Gian Piero Gasperini's side against Udinese back in October.
As the youngest player to feature in European competition for Inter, Esposito shares the honour with Giuseppe Bergomi who achieved the feat in the Champions League. The latter went on to become a club legend, winning several trophies with the side and the World Cup with Italy. Hence, the young Esposito is in good company. Of course his path may turn out to be different, but the early signs point to a player that could become something special for both club and country in the years to come.
The young striker has been excellent for his nation's youth teams so far. With 25 goals in 37 appearances for the U16, U17 and U19, no one can deny the talent is there. He led the U17s to the European Championship final back in May. He was joint second in the top-scorers charts - having netted thrice.
His first appearance for Inter's senior team in the Europa League back in March came under former manager Luciano Spalletti. The fact that the next manager, Antonio Conte, has kept faith with the youngster and made him an integral part of his team speaks volumes about his potential. He has gone on to feature both in the Champions League and in Serie A this term.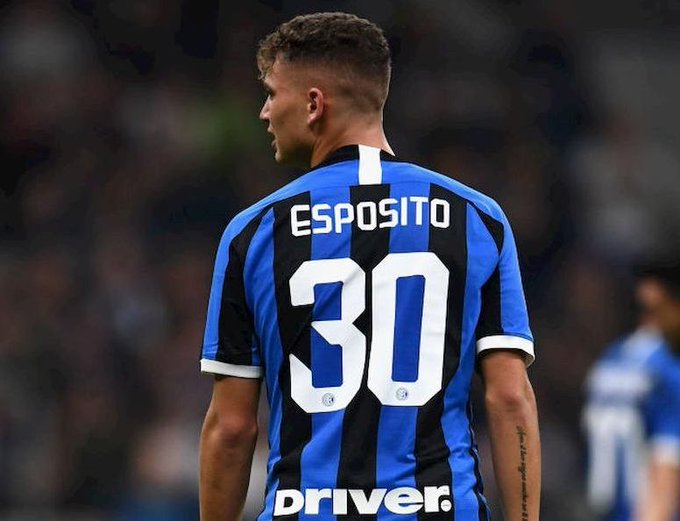 Sebastiano Esposito today:
✔️first Serie A start
⏱️full 90 minutes
⚽️goal
✅became the second youngest goalscorer ever for Inter in Serie A
🙌victory over Genoa
One of the most talented teenage strikers in the world. ⚫️🔵
https://t.co/cV6fReHmRi
The former Chelsea gaffer is not renowned for putting faith in youngsters as he prefers ready-made players. Therefore, Esposito's case is unique. That's the main reason he can be considered as one to shine brightly going forward. Obviously, a lot of work will need to be done before he can develop into a world-class player. Yet, at this stage, he is well on his way.
Only a select few so young enjoy the luxury of having a top-class manager in the mould of Conte at their disposal. Also, being surrounded by successful senior players whom he can learn a lot from at such a young age puts him in a very good place. But most importantly is his attitude. The youngster emphasised how much work he needs to put in to succeed in his career while expressing gratitude for Lukaku's kind gesture.
It shows a player who though still developing already understands that talent is not enough. Stories of starlets who became flops later on in their careers have one thing in common: the youngsters failed to apply themselves. They failed to continuously work hard to horn their skills and develop into superstars.
Fortunately for Esposito, all the necessary factors are in place to facilitate his development. The manner in which he celebrated his first goal for the club showed how much that meant to him. He will want to do it again and again. But things can change quickly in football. The difficulties will come. He will need to "pass through the fire" to become the refined product he is meant to be.
Whether he can bend without breaking during those periods will ultimately decide his destiny. But suffice to say, the world is his oyster at the moment. Inter and Italy, two sides that are on the rise again after years of struggles, can't wait for the birth of a new star. Like Bergomi, Esposito could become the next club and national team legend...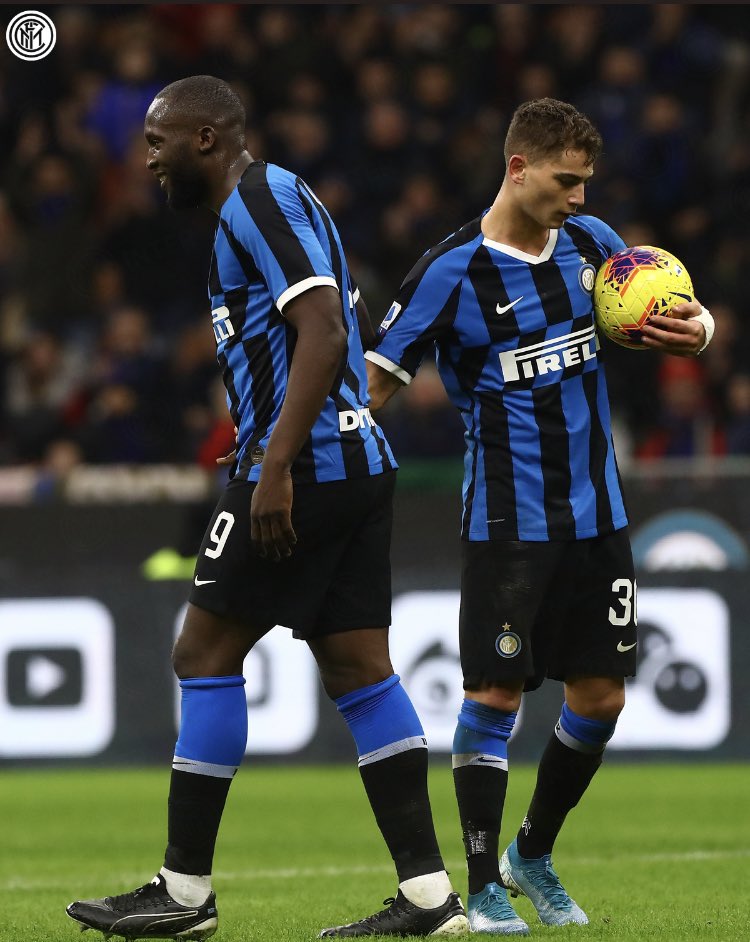 Romelu Lukaku giving Sebastiano Esposito a penalty for the youngsters first Serie A goal will go down as one of my favorite football moments in very long.
The emotions in all this is what football is all about
https://t.co/aCzNq0l9Fe