Sending off's lead to thumpings in the Bundesliga Gameweek 8
Another weekend of eye-opening results in the Bundesliga. Here is our Gameweek 8 report via Mark Dannell


Hamburger SV vs Eintracht Frankfurt – 0:3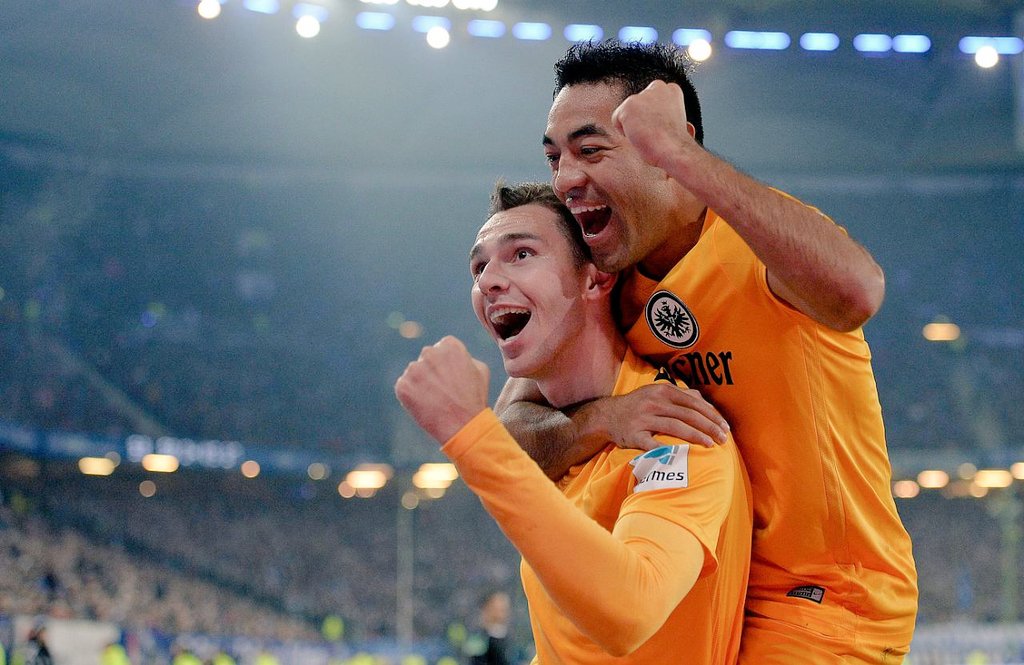 Great things happen when the team works together, trust & care for each other. TEAMWORK makes the DREAM WORK! Let´s keep dreaming & working!
https://t.co/umbzDGBj6f
Another sending off for Hamburg for two yellow cards. Indiscipline is costing them dearly. This time Dennis Diekmeier was the culprit early in the 2nd half and with Hamburg already one down at that point to a Lewis Holtby own goal there was no way back. Markus Gisdol needs to stamp his authority on this squad but much like Sunderland in the English Premier League, there is something rotten behind the scenes in Hamburg.

Further goals from Tarahsji and Seferovic wrapped up the comfortable 3 points for Frankfurt, Marco Fabian was once again excellent for the visitors. They now sit 7th in the table and have to be considered a contender for the Europa League.

Prediction – Draw. Wrong


Bayer 04 Leverkusen vs TSG 1899 Hoffenheim – 0:3


Well, this was a shock but Hoffenheim were absolutely good value for their three points. They were able to take advantage of some good fortune, poor Kevin Volland sent off after just 6 minutes after Leverkusen were caught out and as last man he tugged back Demirbay. Quite why Kevin Volland was the last man only Roger Schmidt will know.

Hoffenheim took full advantage, Demirbay capped an excellent overall performance with a goal after 15 minutes, Sandro Wagner and Zuber added further strikes in the 2nd half. Hoffenheim remain undefeated and in 4th position!

Prediction – Home Win. Wrong


Hertha BSC vs 1. FC Köln – 2:1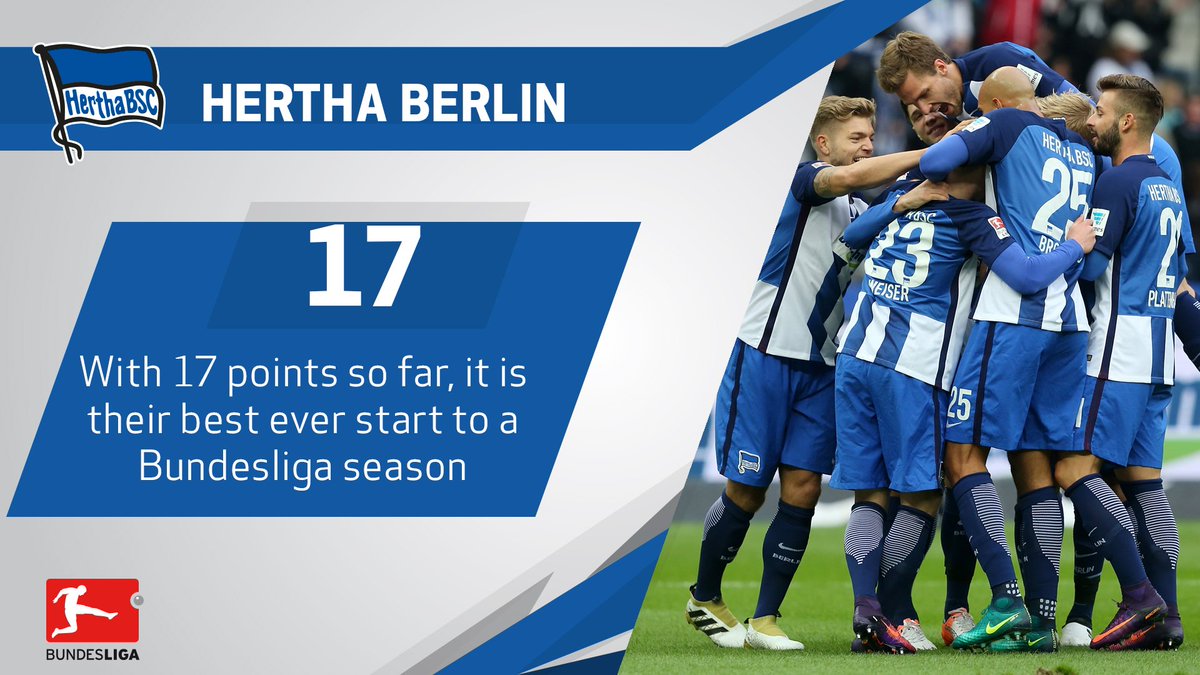 One of the 4 unbeaten streaks is over this week as Hertha won a titantic and absorbing tussle to nail their place in the top 4 for now. Unsurprisingly it was the on fire strikers who had a big say in the game, Ibsevic for Hertha securing the lead in the first-half before Modeste struck back for Köln midway through the 2nd half. Köln were lucky to still be in the game at that point as Timo Horn produced a sensational stop to deny Plattenhardt.

The action was by no means over though as moving into the final 15 minutes Niklas Stark rose highest to nod Hertha back into the lead. Back came Köln, the post was rattled and Rudnevs had what he thought was the equalizer ruled out for foul at the death. Overall Hertha deserved the points and Köln can now focus on picking up points without the pressure of their unbeaten run hanging over them.

Prediction – Draw. Wrong


FC Ingolstadt 04 vs Borussia Dortmund – 3:3


There are two ways to look at this game. Thrilling and exciting or just shaking your head at the defending. Since Dortmund ruined just about everyone's accumulators this weekend I will take the puzzled dismay at the defending.

Allowing a team as rotten as Ingolstadt to be 2:0 and 3:1 up is criminal, regardless of the injuries. Cohen and Lecazano put Ingolstadt 2 up at the break, then Lecazano restored the 2 goal advantage just seconds after Aubameyang pulled one back on the hour mark. Ramos and Pulisic ensured that Dortmund would at least go home with a point but Thomas Tuchel is likely to have been furious with the result. As am I! Ingolstadt will take a crumb of comfort having moved above Hamburg on goal difference but they are already 4 points adrift of 16th.

Prediction – Away Win. Wrong


SV Darmstadt 98 vs VfL Wolfsburg – 3:1


No new manager bounce for Wolfsburg as despite Mario Gomez finally getting off the mark, Darmstadt dominated the match and thoroughly deserved their three points. Whoever comes in at Wolfsburg has some serious work to do.

Bruma got himself sent off in the 23rd minute, a lax back pass got him in trouble and then he added to his woes by pulling back Kleinheisler. No complaints and the error was compounded as Ben-Hatira curled in the free kick to take the lead. Gomez equalized from a corner around the hour mark but that was as good as it got for the Wolves, Kleinheisler capped an excellent display with a goal, his first in Darmstadt colours and Sirigu wrapped up the points in the final 15 minutes. If they can keep picking up the odd win in games like this they might have a shot at staying up.

Prediction – Away Win. Wrong


SC Freiburg vs FC Augsburg – 2:1


I claimed this was the most difficult result to pick this weekend, but on reflection Freiburg at home, I really should have been tipping as win. Four in four now, and a long, long undefeated run at the fortress!

For long parts of the game it was scrappy stuff befitting two teams in mid-table but midway through the 2nd half Freiburg kicked into life, Maximillian Philipp notched his 4th of the season and Nils Petersen added a 2nd. Augsburg pulled one back via Halil Altintop but it proved to only be a consolation.

A pleasing symmetry about Freiburg's results so far, 4 wins at home, 4 losses on the road. If they can keep that up they will obviously be fine!

Prediction – Draw. Wrong


FC Bayern München vs Borussia Mönchengladbach – 2:0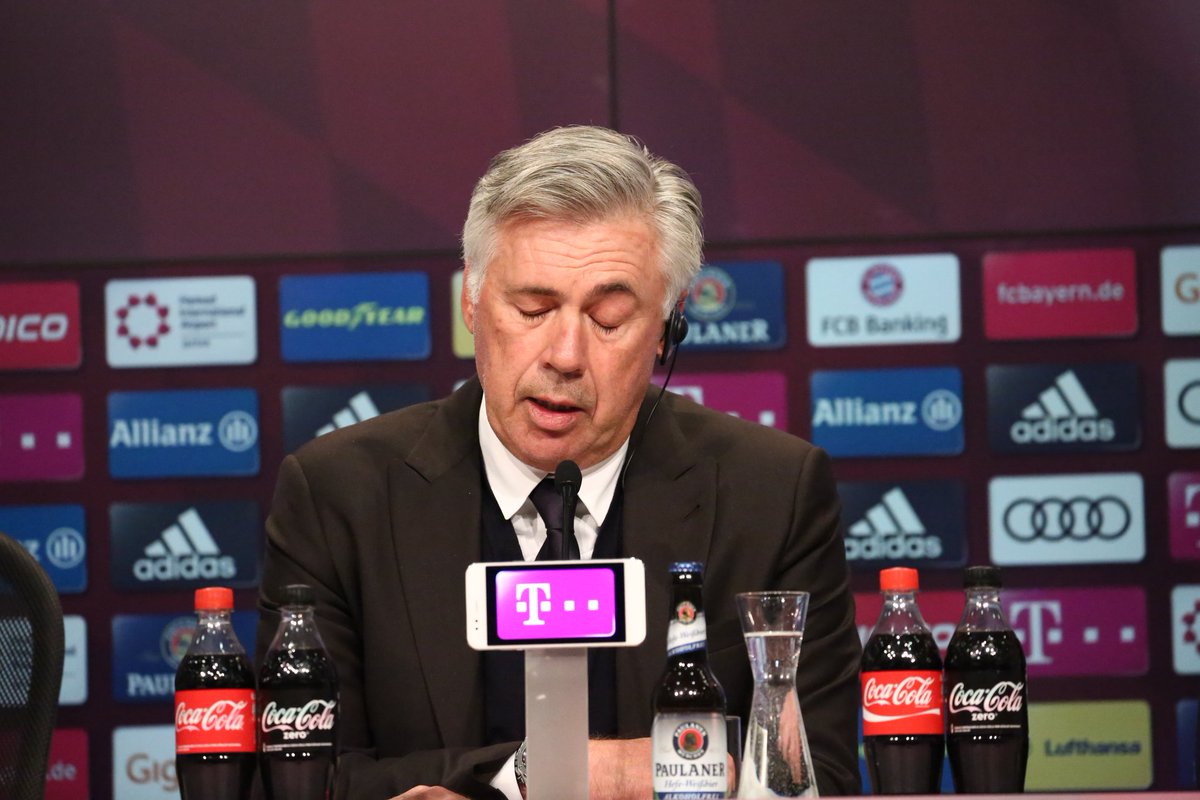 And so it came to pass that Bayern clicked into gear, after an early scare when Fabian Johnson really should have scored for BMG, Douglas Costa and Arturo Vidal scored first-half goals that meant the hosts could afford to keep the guests at arm's length for the last hour. The only slight worry on the Bayern horizon is that Lewandowski and Müller both appear to have lost their scoring boots after missing presentable chances.

Andre Schubert tried a few different things during the course of the game to try and get back into it, switching to a back 5 at one point but other than Andre Hahn's shot that rattled the bar late on they were quite toothless. They won't be the last side to have that accusation levelled against them this season.

Prediction – Home Win. Spot On


RB Leipzig vs SV Werder Bremen – 3:1


Comfortable home win? Check. Scoring a few goals against a game but limited team? Check. Sitting pretty, undefeated, in 2nd place? Check. Leipzig will probably claim otherwise but surely even they would not have dreamt for it to be going this well with nearly a quarter of the season gone. Naby Keita was today's star man, scoring 2 goals to add to an all action midfield display that reminded me somewhat of one lad named Kante currently strolling around Chelsea's midfield.

Serge Gnabry pulled one back to give Werder hope of a result but they were snuffed out by Davie Selkie in injury time, scoring against his old club to secure the 3 points.

With a trip to Darmstadt and at home game against Mainz, it will be the run from Gameweek 11 where they travel to Leverkusen capped off with Gameweek 16 at Bayern München which will really tell us whether Leipzig have the legs to sustain this assault on the Bundesliga.

As for Werder… not awful but they will need to pick up some points next week against Freiburg at home.

Prediction – Home Win. Spot On


Schalke 04 vs Mainz 05 – 3:0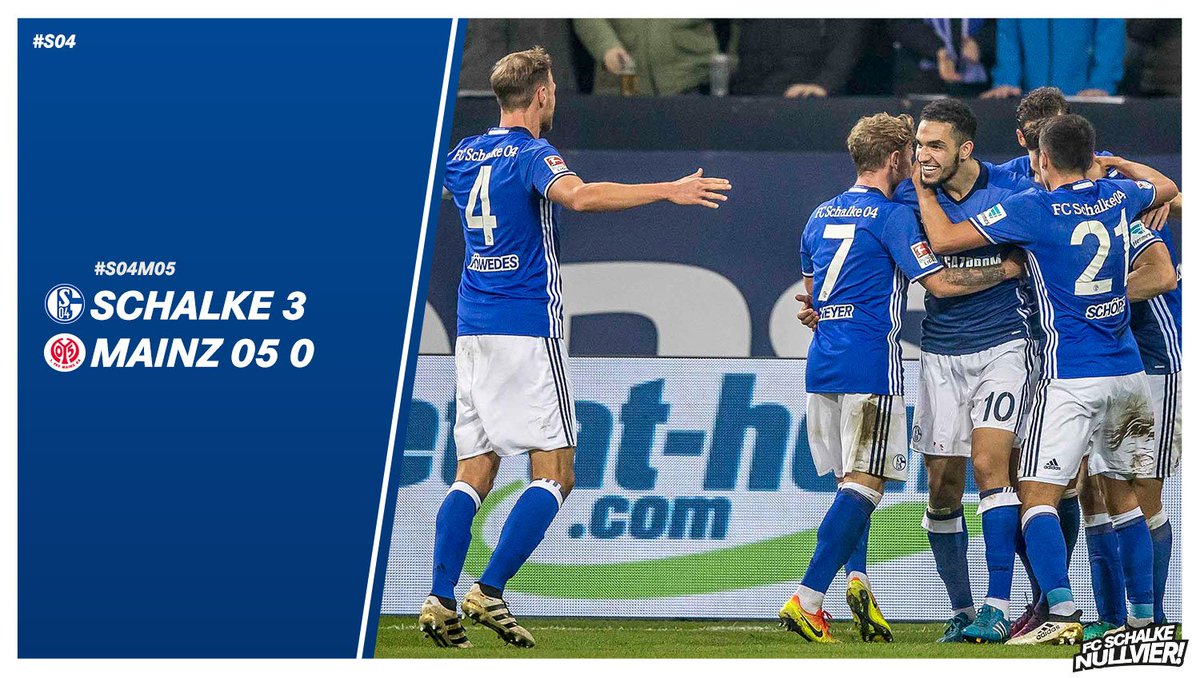 Fair to say Schalke really are on an upturn now, 3 games won in a row in their Europa league group and now 3 games unbeaten in the Bundesliga. Nabil Bentaleb was the star of the show in the Sunday evening kick off, smashing in 2 goals and running the show in the middle of the park. Max Meyer added the 3rd and the absence of Breel Embolo was hardly noticed, though there will be stiffer tests than Mainz who were desperately short of ideas. The Schalke fans are being rewarded for their patience at the start of the season now, next up a trip to injury hit Dortmund for the "derby".
Prediction – Home Win. Spot On
Betting/Tipping wrap up



3/9 on my tips this week. Better than last time but still desperately poor. That takes me down to 3.7/9 as an average. (I made a calculation mistake last week, sorry!)



Er.. copy paste from last week?Wolfsburg were hampered by going a man down and ruined my treble while the other bet was a bust, Hertha snatching the win and Dortmund throwing in one of their Benny Hill performances.  After eight weeks my account balance stands at -€15!



Team of the Weekend :  Schalke . You can only beat what is put in front of you and they did that spectacularly! Hoffenheim, Frankfurt and Darmstadt might feel aggrieved but they all played against 10 men. No dice.



Player of the Weekend :  Naby Keita/Nabil Bentaleb  share the award this week for almost identical performances in central midfield. Excellent displays the both of them.



This weeks League Table: