Should Arsenal stick with Freddie Ljungberg?
Does Freddie Ljungberg deserve an extended audition with the Gunners?
If you're a romantic, Arsenal and Arsene Wenger's long relationship was right up your alley. Other clubs switched managers like playboys dumping and picking up girlfriends, Arsenal stuck with Frenchman through thick and thin for 22 years. Unfortunately, or fortunately for less romantic Gooners, the term permanent manager doesn't mean til death do you part.
When that love story finally ended, supporters hoped for another with Unai Emery. Dating on the rebound never ends well, however. Eighteen months later and the Gunners are unattached again. Unfamiliar with the singles scene, Arsenal must be more careful this time around when selecting Mr Right.
Freddie Ljungberg's caretaker-ship can be a blessing in disguise. The Swede observed the crumbling relationship from behind the scenes. From the rift with Mesut Ozil to the captaincy issue, the whole Granit Xhaka debacle and the team's overall sub-par performance, the 42-year-old has a better idea than most as to where it all went wrong. That knowledge can help him fix the dysfunctionality within the squad if he's given the opportunity.
Ambitious successors usually strive to surpass their predecessors. With a mess like the one left by Emery, the enormity of the task may be overrated. Why not take the attitude you couldn't do much worse? Ljungberg isn't overseeing a hapless squad. He has a Premier League Golden Boot winner, a world-class playmaker, a dervish of a defensive midfielder and a host of promising young talent. They all possess talent. They lack belief and confidence. Can it be as simple as changing the mood in the clubhouse?
Ljungberg's easy nature and optimism can help his squad relax. if they relax, the pressure dissipates and they can enjoy themselves. Most footballers play their best football when happy.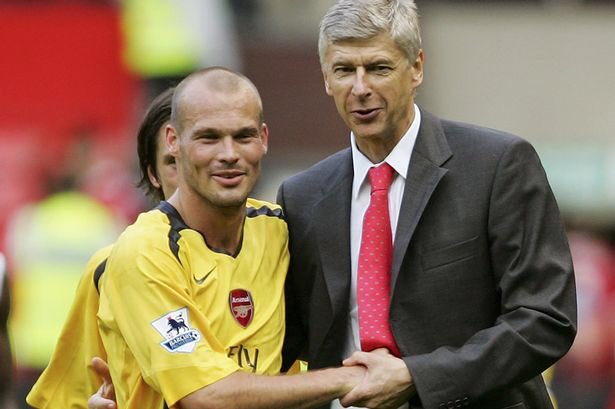 Arsène Wenger on Ljungberg being appointed Arsenal interim manager: "My heart is with the club & I want them to do well. Freddie is fantastically committed. He has an opportunity. Let's get him to work with his ideas & support him." #
afc
https://t.co/q6whgJhhek
Ljungberg's status at the club helps. He remembers what it meant to win titles as a Gunner. It's a situation not dissimilar to Ole Gunnar Solskjaer's at Manchester United. Of course, that began well before reality caught up with the Norwegian. Instilling a positive atmosphere around the Emirates is just a start. A permanent manager must also be tactically adept, both during and in preparation for matches.
Emery not only benched Mesut Ozil. He played Lucas Torreira out of position this season and failed to bring the best out in record signing Nicolas Pepe or address the Gunners' defensive woes. To earn consideration as the permanent boss, Ljungberg must solve most, if not all of those issues.
Top managers such as Mauricio Pochettino, Massimiliano Allegri, Nuno Espirito Santo and Brendan Rodgers are in the frame as potential replacements. All four enjoy reputations for developing young players and as adroit strategists. Pochettino and Rodgers have worked at top Premier League sides, Allegri in Serie A. They've won trophies. The Argentine and Italian are Champions League finalists. Mikel Arteta has been Pep Guardiola's right hand for the past three campaigns. The Swede must do more than look good to dissuade the Arsenal board from signing one of these candidates.
Freddie Ljungberg deserves time to prove his worth at the Emirates but, well before the end, he must deliver the goods.