Is Carlos Vela a viable January option for Barcelona?
Could the Mexican make a Camp Nou switch at the ripe old age of 30?
Los Angeles FC superstar, Carlos Vela, has been a constant on the back pages of major newspapers over the last few days. The attacker scored twice and assisted another over the weekend, leading his side to victory against LA Galaxy in the MLS Cup Playoffs. However, his goalscoring exploits didn't earn him the attention; though his comment about FC Barcelona did...
Last week, the attacker revealed how close he was to joining the Blaugrana during the 2019 January transfer window. Apparently, he was considered by the Catalan giants as an option to play back-up to Luis Suarez.
Obviously, Barca didn't push the deal through. Instead, Ernesto Valverde ended up luring Kevin Prince Boateng, who'd move on loan from Sassuolo. The Ghananian failed to impress during his six-month stint in Barcelona. He was subsequently sent packing at the season's end.
In the summer transfer window, fans became expectant that an out-and-out striker would be signed. Instead, big money would be spent on Antoine Griezmann who prefers to play out wide or directly in behind the striker. That'd mean the inexperienced Carlos Perez would act as back-up to Suarez.
Meanwhile, Vela would refuse to rule out a move to the Nou Camp in the future. The attacker opened up in his recent comment that he still dreams of playing alongside Lionel Messi, opening an opportunity for Barca in the winter window. Should the Blaugrana take it?
To start with, there's the need for an established backup option to Suarez. Should the Uruguayan get injured or hit a rough patch at the decisive phase of the term, the presence of another experienced forward would be a huge help. Entrusting this role on the 21-year-old Perez could be over-burdening and eventually hamper his development.
Moreover, as we witnessed in the recent Champions League game against Slavia Prague, Suarez can't be totally relied on to produce great performances in every match. He's now on his career decline. Having someone at a similar stage, no less a player as hungry as Vela, can only be viewed as a positive.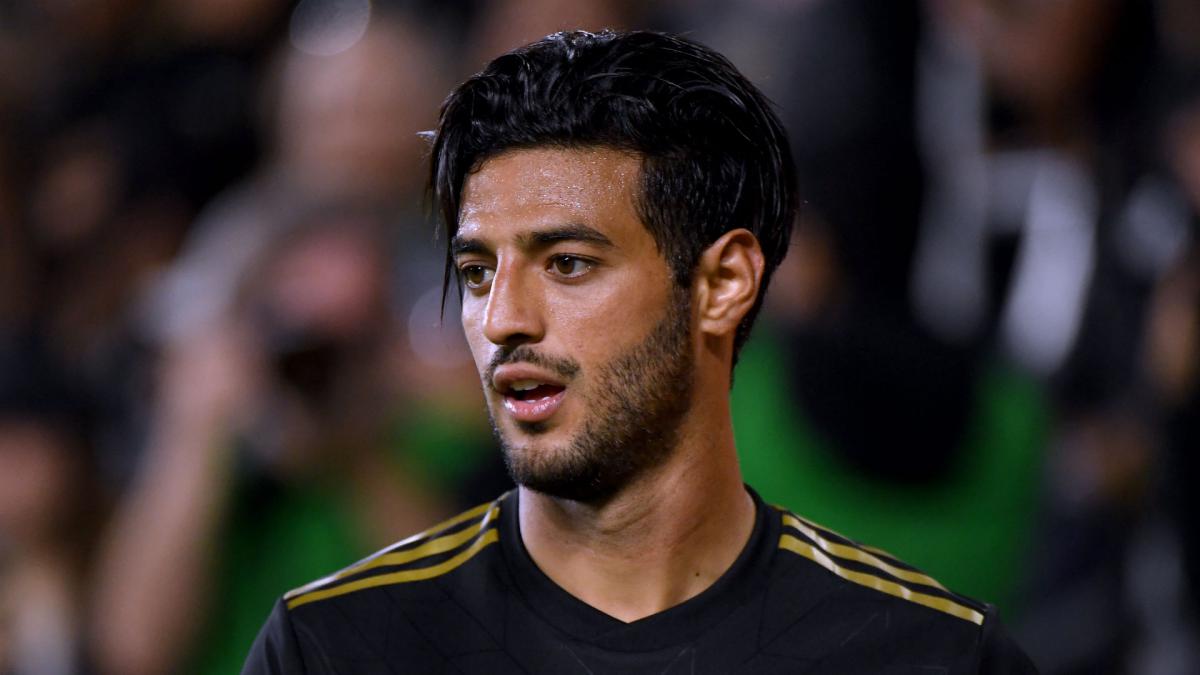 The Mexican is capable of stepping up at the vital moments to find answers in front of goal. He would surely put up a strong competition with his Uruguayan counterpart. Who knows? He could even displace him from the starting lineup...
Vela has been by far and away the standout player in the MLS since he switched to the division in January 2018. The former Real Sociedad star bagged a mightily impressive 15 goals and 11 assists in his debut campaign and he's already backed that up... This year, Vela made history with his 38 goals and 12 assists from just 35 appearances for LAFC. Simply put, he's amongst the most prolific forwards in world football right now.
Let's not forget that Vela already has experience of Spanish football in his locker. He played at both Osasuna and Sociedad between 2007 and 2017 - scoring 69 goals and bagging 47 assists from 252 La Liga games. With his heart seemingly set on a La Liga return, there are some questions to be answered - particularly for Barcelona...
Vela's 30, there could be concerns over his age. But, given that he isn't considered by Barca as a long-term option it shouldn't be too much of a problem. Moving forward, the attacker could also struggle to adapt to the system at Camp Nou. Although he has experience in the Spanish top flight, Barca's style of play is a totally different challenge that could have decisive effects on his fairings in Catalonia. This is a question that can only be answered if the gamble is taken by Valverde.
Nevertheless, given that he would be available for a reported €25million, it shouldn't be a risk too much for the Blaugrana to take. They need help up top and Carlos Vela could provide the perfect spark.