Is Bob Bradley the answer for USMNT?
Bruce Arena bottled his second USMNT run but that shouldn't colour judgment on Bradley.
In 1991, the NHL abandoned the Canada Cup, a pre-season international tournament it staged irregularly for 15 years. Of the five times it was held, Canada won four and the Soviet Union the other. In 1996, the tournament was revived as the World Cup of Hockey. Surprisingly, the United States were crowned the reformatted competition's first champions, defeating the Canadians in a best-of-three series. Like the 1980 Miracle on Ice in which the Americans beat the Soviets in the Olympics, this was a generational event. Like Donald Trump winning the White House, no one expected it to happen. The same can be said for last week's 2-0 victory by Canada over the US in the CONCACAF Nations League.
The Canucks had never defeated their southern neighbours in association football. Although CMNT manager John Herdman has at his disposal what amounts to a golden generation in Canadian soccer, with the likes of Bayern's Alphonso Davies, Rangers Scott Arfield and, on Besiktas' books, Cyle Larin, USMNT boss Gregg Berhalter wasn't the one bringing a knife to a gunfight in this tilt. For every Canadian player at a top European club who is available to Herdman, Berhalter can call upon at least two. Chelsea's Christian Pulisic, Newcastle's DeAndre Yedlin, Werder Bremen's Josh Sargent and Schalke's Weston McKennie barely scratch the surface.
Admittedly, Berhalter oversees the transition to a new generation in the USMNT. Regardless, he has been on the job for a year now. Rather than gaining traction, the wheels appear to be coming off. Only once in the calendar year has the US fielded the same lineup. Injuries play a part, but every new international window seems to offer a different setup. It's difficult for a young squad to know what the manager wants when there is constant change. Confidence wanes. Results like the two comprehensive defeats to Mexico and the loss to Canada become commonplace.
The USSF made a big deal about the length and breadth of their year-long search for a successor to Bruce Arena. Charged with tidying Jurgen Klinsmann's mess in his second go-round with the USMNT, the former LA Galaxy and current New England Revolution boss failed to qualify for the 2018 World Cup. The federation allowed his second, Dave Sarachan, to audition young players throughout their search but, despite his extensive familiarity with the American talent pool, apparently never considered handing him the job permanently.
Top foreign coaches, including former Argentina, Barcelona, Atlanta United and current Mexico boss Tata Martino, former Mexico and Paraguay manager Juan Carlos Osorio and former Iran and current Colombia gaffer Carlos Queiroz weren't even considered. Neither was former FC Dallas manager Oscar Pareja. The United States has never hired a Spanish or Portuguese-speaking manager in its history despite the vast number of qualified candidates from South America and Iberia.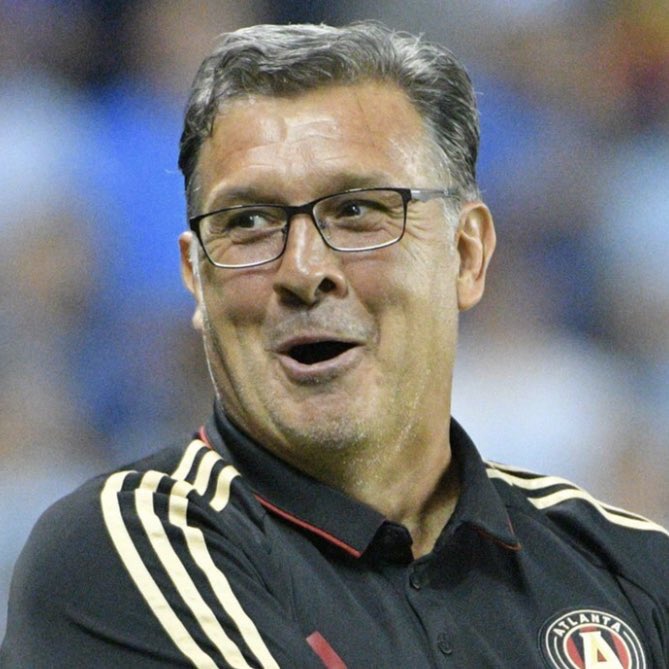 USSF didn't interview Tata Martino for USMNT head coach because he doesn't speak English, and he just won his first tournament as Mexico's manager on American soil.
https://t.co/62sjP77GpH
Among the overlooked, Martino won four league titles in North and South America and took Argentina to consecutive Copa America finals. He was engineering Atlanta United's remarkable MLS Cup run in the franchise's second year while the USSF search dragged on. He won the CONCACAF Gold Cup, defeating Berhalter in the final, shortly after its completion.
At FC Dallas, Pareja won the Supporters Shield for best MLS regular-season record in 2016 after his Toros finished runners-up the season prior. In 2016, he also won the US Open Cup, the American equivalent to the FA Cup. Like Tata, he too was operating in the USSF's front yard while the coaching search continued.
Ultimately, Berhalter was chosen on the strength, if you can call it that, of his perennial playoff appearances as Columbus Crew manager. In his brief club career, he'd never won a trophy. Now in the international game, he still hasn't.
As fans begin to lose faith and criticism rises, the question of a possible successor arises. The boat has sailed on Tata Martino but another coach appears set to guide his MLS franchise to glory in their sophomore campaign. What's more, this candidate is American and has experience at home and abroad at both club and international levels.
Bob Bradley's career reached its nadir in South Wales. His short spell with Swansea went badly and that's putting it kindly. He couldn't connect with the players or fans. Both had their doubts about an American manager in English football before he stepped into the clubhouse.
Three years later, with Paul Clement and Carlos Carvalhal failing in his wake before Graham Potter set the Swans back on course, it's fair to say that discrimination and mismanagement in the boardroom played a significant part in Bradley's failure. Not all birds are painted with the same feather, however.
With greater support in Los Angeles, Bradley has moulded LAFC into MLS Cup favourites. After finishing third in the Western Conference and fifth overall in their inaugural season, the Wings won the Supporters Shield with ease in 2019. They scored the most goals [85] by more than 20 over nearest rival, New York City FC, and conceded the fewest with 37 in 34 matches.
Early in his managerial career, before venturing abroad, Bradley did the MLS/US Open Cup double in 1998 and won the latter two years later with Chicago Fire. After spells with New York/New Jersey MetroStars [now NY Red Bulls] and Chivas USA [defunct], whose boards would make Swansea's look like the industry standard, the bullet-headed Yank took charge of the USMNT. With the national team, he won the 2007 Gold Cup and led his squad to a silver-medal finish at the 2009 Confederations Cup where he defeated Vicente del Bosque's soon-to-be World Cup winners 2-0 and put a scare into Brazil before succumbing 3-2 in the final.
After five years with the USMNT, Bradley was sacked in favour of Klinsmann. He went on to favourable runs with the Egyptian national team, Norwegian side Stabaek and French club Le Havre before stepping on his Welsh landmine.
Bradley hasn't yet won his second MLS Cup but, for argument's sake and as a heavy favourite, let's assume he does. That puts him five trophies ahead of Berhalter.
Admittedly, Bruce Arena's failure in his second term casts some guilt by association on the notion of Bradley returning to the national helm. On the other hand, Bradley's extensive international experience is a quality that neither Arena nor Berhalter brings to the table even though the latter coached Hammarby IF for two seasons. Swansea's whipping boy understands more about the difficulties faced by Europe-based American players. That greatly aids his judgment and man-management.
While it would be exciting to see the USSF acknowledge the heavy Latino influence on the American game, they will find no better alternative among Anglo-centric managers than Bob Bradley. If the axe is to fall on Berhalter, it's best sooner than later to give his replacement time to settle before the 2022 World Cup. Nor should the USSF spend another year looking for a new man. They should have someone waiting, contract and pen in hand, when Bradley drops off his champagne-soaked clothes at the drycleaner.