Has Gareth Southgate reached his limit as England manager?
Does England's defeat mark both the zenith and nadir of Gareth Southgate's tenure?
Fear of losing is the fat tabby who whiles away summer afternoons in the barnyard toying with the mouse between his paws. On Sunday, Wembley Stadium was the barnyard and Gareth Southgate was the mouse.
The semifinal round offered England fans hope that he wouldn't be. Southgate did everything in his power to avoid penalties against Denmark while his opposite number in the Final, Italy's Roberto Mancini, was willing to roll the dice against Spain. And that's the thing. You don't play for penalties when you believe you can win.
Against the Danes, the England manager sent on Jack Grealish, hoping the Aston Villa captain could combine with Harry Kane and Raheem Sterling to craft a winning goal. In the end, it was Sterling who managed that with a solo run that forced two Danish defenders to risk a penalty with desperate lunges. After Kane converted from the spot, Southgate removed Grealish for Kieran Trippier to strengthen the rearguard. The Three Lions were clearly the deeper, more talented squad in that match.
When it came to the Azzurri, however, Southgate obviously thought otherwise. His substitutions made that evident.
Luke Shaw's second winner half-volley to put England in front was a stunner in every aspect. Not only was the Manchester United left-back a wholly unexpected source, the goal came so quickly against a defence legendary for their discipline, focus and composure. When England proved unable to strike again while the iron remained hot, it was inevitable that Italy would grow into the match. They were experienced, had the personnel to control the midfield and all the time in the world. The best strategy was to let the Azzurri run themselves ragged chasing the game, then come at them again with fresh legs from about 70 minutes on.
Southgate was fully on board with the first phase of that plan but hesitated with the second. When Leonardo Bonucci levelled from a mad scramble after a corner, knocking the ball home after sidestepping partner Giorgio Chiellini, who lay sprawled in front of goal, Italy were clearly throwing everything they had into the attack. But the England manager only half-committed to a late push by sending on Bukayo Saka and Jordan Henderson. The Liverpool man can pick out a pass and the Arsenal teenager could get behind Italian defenders. Yet when Chiellini was left with no choice other than to horse-collar the winger, Southgate didn't double down and send on more speed in the form of either Marcus Rashford or Jadon Sancho.
England's Euro 2020 promise will be wasted if Southgate can't be bolder at World Cup — progress has been made, but tournament winners take risks at key moments..
https://t.co/0xUhi5mAGY
Instead, his next substitute was Jack Grealish. Until the final, Raheem Sterling had been England's best player but referee Bjorn Kuipers had obviously seen him go down easily against Denmark. Although the Manchester winger desperately tried to buy a foul, time after time flailing and flopping about like one of those annoying roadside balloon men, the Dutchman remained unmoved to reach either for wallet or whistle. If the match official was wise to Sterling's simulation, why would he be sucked in by Grealish? Southgate sent him on anyway.
It's not that the England boss hasn't learned a few tricks during his time in charge. He showed the initiative to exploit the plethora of substitutions permitted in the tournament, twice sending a player on then removing them for tactical reasons rather than poor performance.
The problem is that, whereas with Grealish it was a positive move, it was entirely negative with Jordan Henderson. In yanking the Liverpool captain and holding Sancho and Rashford until the last possible moment, the latter having scored more than one important goal for England after coming off the bench, Southgate revealed his lack of confidence in his squad. He had been playing for penalties all along. How appropriate then that both Sancho and Rashford failed to make their penalties as he himself had done in 1996.
Further, putting all your money on penalties when your goalkeeper is Jordan Pickford and the other guy is Gigi Donnarumma is just begging to lose. As this tournament progressed, England fans watched the Everton keeper battle more and more to maintain his composure. When the bullish Federico Chiesa got off a shot, he screamed at his defenders. When Gigi was forced to make a save, he clutched the ball to his chest, rushed to the top of the box and rolled it out to Jorginho to start the Azzurri in the opposite direction. The space between the Italian sticks was Donnarumma's mountaintop and he was the sage, impassive maharishi with all the answers to life's problems.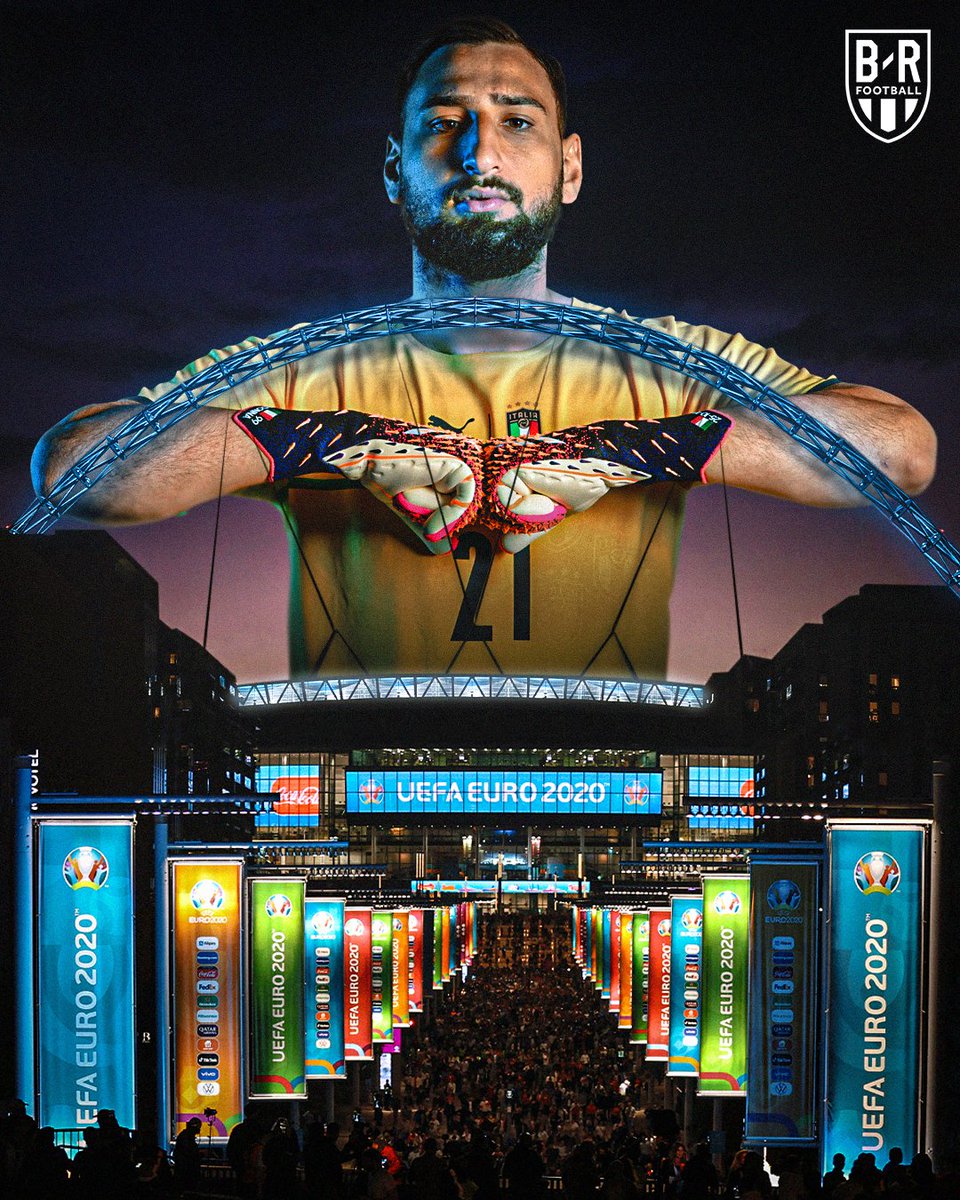 22 years old.
Conceded just four times in 719 minutes.
Won two penalty shootouts.
@gigiodonna1 was named the Player of the Tournament at #
Euro2020
https://t.co/MOvhzHmfgO
Will Southgate learn from his mistakes? Almost assuredly. Will it make a difference? That is less likely. For all his talents, there is one quality the former Middlesbrough man and his staff, including special consultant and Newcastle coaching regular Graeme Jones, lack to a man. They have no experience at winning.
When Italy failed to qualify for the World Cup under Gianpiero Ventura, the federation recognised the problem and turned to Roberto Mancini who had won three Scudettos and, before moving on to deliver Manchester City's first Premier League title in the Mansour era, built the squad that won a famous treble for Jose Mourinho. In the Final, Mancini not only believed the Azzurri could win, he sent on attacking player after attacking player even after levelling, be it Domenico Berardi, Andrea Belotti, Manuel Locatelli or, when one Federico from Juventus went down, another, this one named Bernardeschi.
England have everything it takes to be champions save that winning mentality. Where they can find it is another question. There is no English manager who has won a major trophy at club level in this millennium. Of the foreign candidates, perhaps only Mancini and Carlo Ancelotti would understand the English psyche and both are otherwise occupied with teams who already believe they can win.
Change for change's sake benefits no one. Anyone who replaced Southgate at this juncture would be less qualified. Still, it remains that the fear of losing ultimately betrayed the England manager and, as fears go, it is one of the most difficult to overcome. When the barnyard cat has had his fun with you once, the overriding instinct is to hide inside your hole whenever you catch sight of him again.