Should Granit Xhaka and Arsenal part ways?
When the Arsenal midfielder told fans where to go, Gooners applied Newton's 3rd Law.
Granit Xhaka became a big part of Unai Emery's Arsenal this season. Despite Arsenal's midfield depth, the Swiss international didn't struggle for playing time. He only struggled to play well. When fans rode him hard for his frequent errors, perhaps crossing the line, he told them to "Fuck off." Most people don't react well when that epithet is directed their way. Unai Emery may see every reason to give his man more than 700 minutes thus far this season. Supporters? Not so much.
Before his outburst, most Gooners saw no reason why Xhaka should be included in the starting lineup. Lucas Torreira, Matteo Guendouzi, Dani Ceballos, Joe Willock, and Mesut Ozil all offer more. The 27-year-old's lone assist in ten appearances is buried under an avalanche of errant passes, lost possession and poor positioning in defence.
Tottenham's Heung-min Son took advantage in the North London Derby. Xhaqka possesses the skill to make amends for such errors but he can't seem to find it. He adds minimally to the team's attack. At the moment, his job description is to sit in the middle and crumble the team with costly mistakes.
The fans increased their antagonism when the manager handed Xhaka the captaincy. If it was intended as a wake-up call, a responsibility that would further motivate the Swiss to focus, it didn't work. Rather than supplying the necessary zeal to prove his doubters wrong, the added pressure may have broken him.
During the clash with Newcastle, Xhaka was substituted to a torrent of abuse. He lost his composure and responded. Afterwards, he released a statement, explaining his behaviour. Given that fans feel no sense of accountability and well within their rights to treat players despicably, the message largely fell on deaf ears.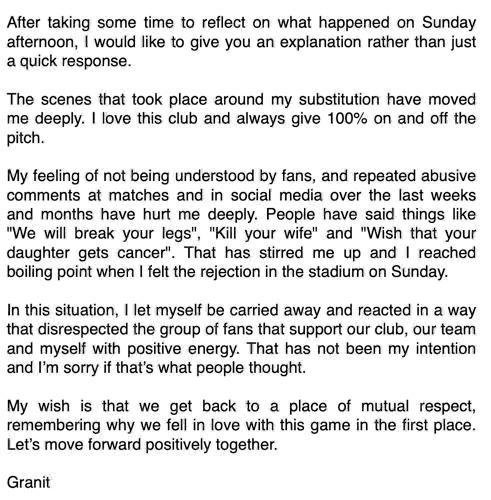 With the way things are panning out, even Emery can't save his captain. To worsen his case, he's been stripped of the captaincy with Pierre-Emerick Aubameyang assuming those duties. He was dropped in the loss to Leicester City and is unlikely to return anytime soon. If he does, you can wager the vitriol will be increased exponentially. The only way to shut fans up will be to score a fantastic goal or two immediately, much as Mario Balotelli did for Brescia upon returning to the pitch against Verona after leaving due to racist chants.
When you consider it's the home support that are pillorying him, even that may not be sufficient. Sometimes, it's best not to stay where you aren't wanted. Xhaka no longer has a home in North London. With his career at a crossroads, the midfielder faces a big decision.
Staying demonstrates he's ready to prove doubters wrong, bury the past, and come back stronger as a better player. That should quiet all but the worst but can he turn his situation around?
The entire squad is in a funk. The Gunners sit sixth after carelessly dropping points in matches they should have easily won, such as the draws against Wolves and Crystal Palace and the loss to Sheffield United. For Xhaka to redeem himself, his teammates' support is essential. They're not in a place to provide it.
Departing is the only other option. Moving on is not always the cowardly thing. Sometimes it's the best choice. With the January transfer window nearing, Xhaka must sit down with his manager to decide the best course. Even his rivals understand.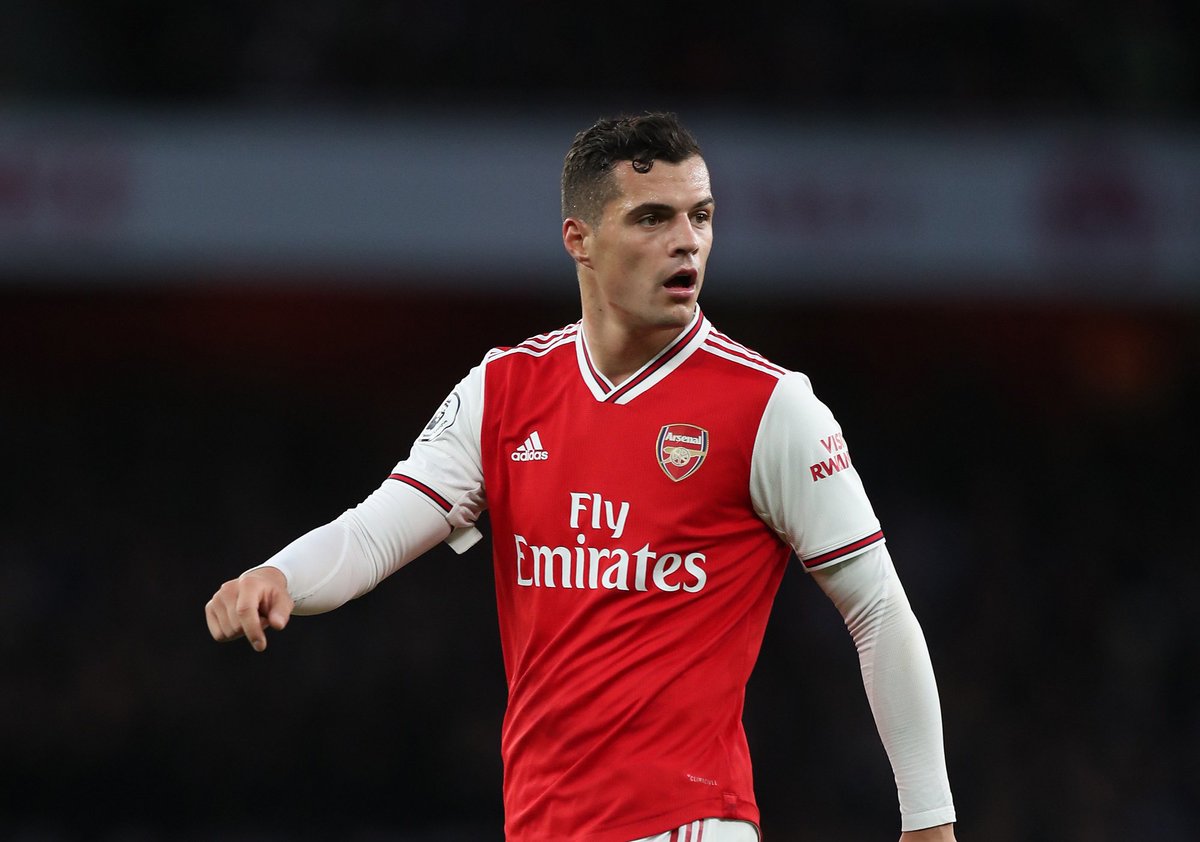 Mark Noble on Granit Xhaka: 'In all honesty, the best solution might be to tell his agent, "Look, they don't like me here, so maybe it's best if I go and play somewhere else." There would be a lot of takers for him because he is a quality player.'
Should Xhaka leave Arsenal? 👋
https://t.co/mrMPAqVrkm