Should Huddersfield Town pull the trigger on David Wagner?
Background Image Via: Flickr/Ungry Young Man. Used under Creative Commons.
What a whirlwind few years it has been for Huddersfield Town. From earning the unlikeliest promotion to the Premier League, to maintaining their top-flight status last May. However, The Terriers have been jolted right back down to earth this term, with David Wagner's men looking like sure-fire relegation candidates.
Sitting on ten points from twenty games, David Wagner's men are rooted to the Premier League base, five points adrift of safety. They've scored just twelve goals, conceding 35. Things are looking bleak, and questions surrounding their German manager's future have begun to be raised by the Huddersfield fans.
In Wagner's last 40 league games, Huddersfield have a dire 12.5% win percentage. That's one win every eight games. At this level, in this league, that's just not going to cut it. We're over halfway through the campaign, yet Town are just a quarter of the way to the magic 40-point mark. While it's likely the bar won't be quite that high during the 2018/19 campaign, they're looking way off the pace at the moment.
Last term, it was their fight, grit and determination that ensured they maintained their Premier League status. The players wanted to work for each other, the manager set them up to go out there and attack at exactly the right time, but they knew how to keep it tight at the back. This term, Huddersfield seem content and happy to take a 1-0 loss in an effort to stop a drubbing. Things have changed, and not for the better. Is that solely down to the manager?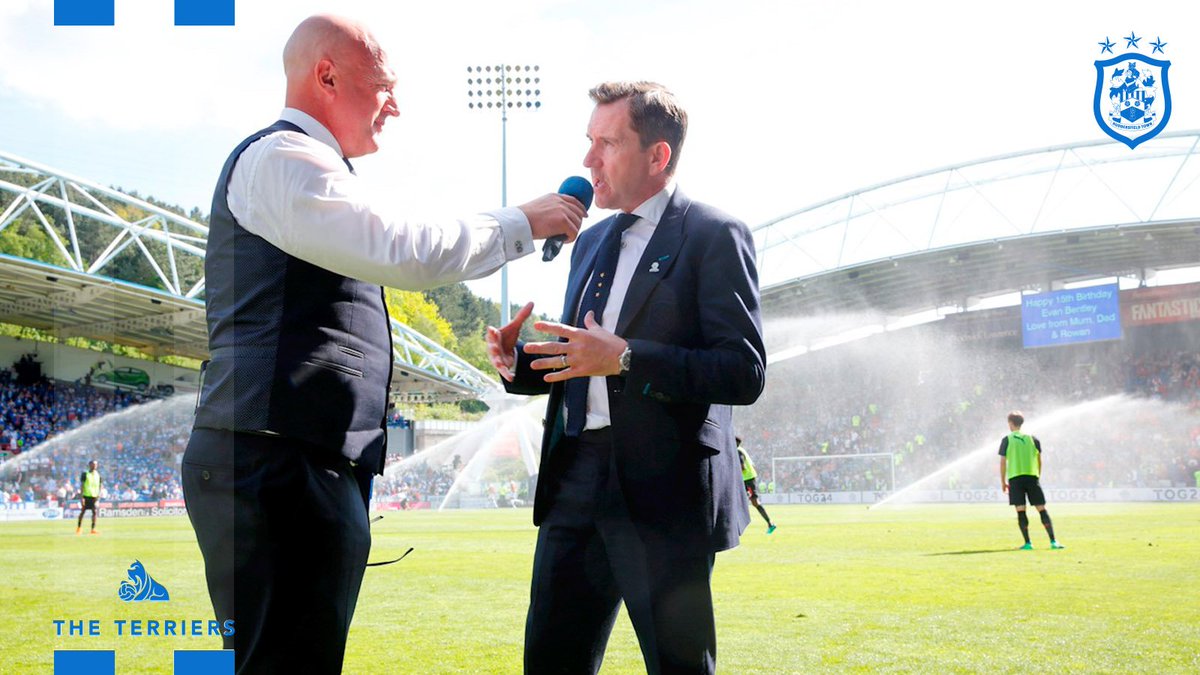 As 2⃣0⃣1⃣8⃣ ends, Chairman Dean Hoyle has issued a short message to #
htafc
fans:
🗨️ "I will NOT allow us to sleepwalk into relegation.
"This is not a time for waffle; it is a time for action. As we all know, actions speak louder than words."
https://t.co/vx58DGPB2o
(DTS)
https://t.co/zyhkAPT8Gt
While it may seem like relegation was always inevitable, Huddersfield's case certainly hasn't been helped by injuries. Aaron Mooy being missing for any prolonged period was going to have a hugely negative impact where chance creation is concerned, and scoring goals has certainly been their main issue. Last season, they were winning those tight-knit home games against sides who were in and around them. This year, it has been a different story. Recent losses to Fulham, Southampton, Newcastle and Brighton have epitomised their season. Tonight's home game against Burnley could be their final opportunity.
Wagner must be held somewhat accountable. At the end of the day, it's his job to set the team up and that certainly has changed. However, is he the sole problem? Almost certainly not. A lack of investment isn't easy to deal with in the modern day game, but again, you can understand why Huddersfield have wanted to remain cautious. They've seen it happen time-and-time again where a club has spent vast sums of money only to be relegated anyway, leaving said club's future in a financial mess which can take even longer to recover from. Fulham this season is a prime example, they've already sacked one manager and even with Claudio Ranieri at the helm, their position in the Premier League is by no means a certainty.
For now, I think all the good that Wagner has done must outweigh the bad. Football fans can be fickle but don't forget the loyalty that he showed to Town when he turned down the lucrative Wolfsburg job in order to remain at the Kirklees Stadium. Perhaps the fans should show him that same courtesy and try to help the manager turn things around. It's going to be a tough job, but there is still time to pull off the impossible...