Should Manchester City cash in on Leroy Sane?
Selling Leroy Sane to Bayern Munich could be City's best option.
When Leroy Sane stalled negotiations for a new deal with Manchester City, Bayern Munich paid attention. With two years remaining on his contract entering this campaign, City made every effort to extend the player. Sane wouldn't sign.
The German champions swooped, expressing interest in bringing the German international home. Die Roten sought replacements for Arjen Robben and Franck Ribery, the Dutchman retiring and the Frenchman off to Serie A for one last wage packet. Who better than a top-class German player with a long future before him? Ironically, Sane's silence on Bayern's overture was interpreted as enthusiasm. Fans and club officials were encouraged. For them, it was just a matter of time before the winger called the Allianz Arena home.
Sane's reluctance to renew and possibly to respond to Bayern's interest is rooted in playing time. His 27 league starts in the 2017/18 campaign were reduced to 21 last term. Less versatile than Raheem Sterling, Bernardo Silva and Riyad Mahrez, his time on the pitch stood to be reduced further.
A move to Bayern promised to solve his problems. While Kingsley Coman and Serge Gnabry were already at the club, Sane's ability put him on at least equal footing with the pair. He'd be trading the spectre of City not winning the Champions League despite all their money for Bayern struggling to remain relevant in Europe against clubs with far deeper pockets but at least he'd be home. Just like English players hold a deeper place in Premier League fans' hearts, so too do German stars in the Bundesliga. Yet, he didn't push for a move. Was it money? City made an improved offer but he still didn't sign. Now, the debate is almost moot.
An ACL injury ruled Sane out until February or March. Neither club finds it wise to offer terms until they know the player is fully recovered. His play during this campaign's Premier League run-in will be crucial for his future. He will enter next season with a year remaining on his current deal. Assuming he recovers full speed and manoeuvrability, the race for his signature will be on again. If he doesn't, his options and bargaining power will be limited.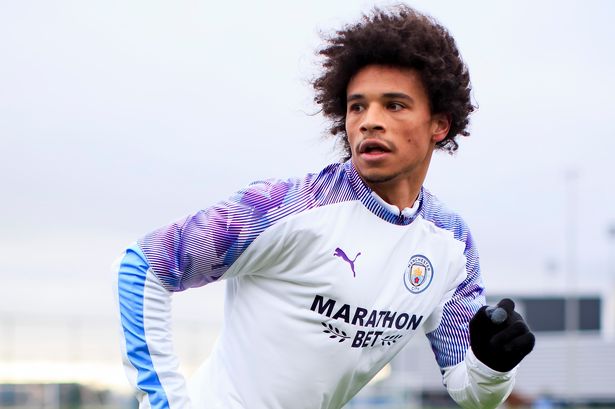 Karl-Heinz Rummenigge has already contacted Leroy Sané's new agent Fali Ramadani. Nothing has changed in Sané's intention to move to Bayern. On the contrary, Ramadani is known for moving players out of their clubs, the same reason Boateng has also hired him [Bild]
https://t.co/Vrnrn4aC8c
The player isn't the only one under pressure, however. If City wait too long to confirm Sane's recovery, they'll face the prospect of losing him on a free transfer. Pep Guardiola frequently claims he doesn't want players who aren't committed to the cause but it's a two-way street. The club must also demonstrate commitment to their players. When they don't, especially in the case of one with such talent and potential, others will.
Some compare Sane's attitude to Christian Eriksen. They may be right but while the Dane made his desire clear, the German hasn't.
The 24-year-old was among Guardiola's first signings when he took over at the Etihad. The club paid £37 million for his services and put in the work to increase his value considerably. He played a key role in the Sky Blues' success in 2017/18, emerging as the PFA Young Player of the Year.
If Sane doesn't want to remain at the club, the transfer market's bloated nature promises City a good return on their investment. Nor is there any compelling reason not to sell. Guardiola doesn't lack for depth on the wings. What's more, the club almost certainly has their eye on other young stars who can be bought at reasonable prices and developed in the same manner as Sane. More mature and pragmatic after three years at a top club wiped away his naivete, the 23-year-old must also explore his options. That's not disloyalty; it's common sense.
Football is a strange business in that its consumers think they know better how to run the operation than the owners while also believing players ought to settle for whatever wages the club is willing to offer. The truth is the club and player must find common ground on their valuations or part ways. It's that simple. But negotiations are a time-consuming process and, thanks to Sane's injury, time is no longer on anyone's side.