Should Manchester City part ways with Leroy Sane?
Several heroes have emerged from Manchester City's extraordinary success in the Premier League this season. Winning the title back-to-back is no mean feat. Kevin De Bruyne led the way as the side's best player last term. He was followed closely by Sergio Aguero, Raheem Sterling, David Silva and Leroy Sane. The young German drew much praise for his contribution and took home the PFA Young Player of the Year award.
Fast forward a year and Sane has been little more than just a squad member. In repeating last season's achievement, Pep Guardiola has made some changes to Man City, particularly in terms of the lineup. As a result, Bernardo Silva has joined Sterling and Aguero as the key men, leaving Sane to play a limited role.
It came as a surprise last summer when Germany manager Joachim Low did not consider Sane good enough to make the World Cup squad. But even more surprising, Guardiola has considered him to be more or less a 'spare tyre' this term. It's either the 23-year-old is on the bench or when he does start, he's usually taken off to make way for another player.
Several reasons have been put forward in different quarters for Sane's limited involvement at City. While some feel he has not applied himself enough in training and needs to work harder to hold down a regular starting place, others feel Guardiola's change of tactics has been responsible. Yet, the arrival of Riyad Mahrez and Bernardo Silva's upturn in form are other factors that have contributed to Sane's situation.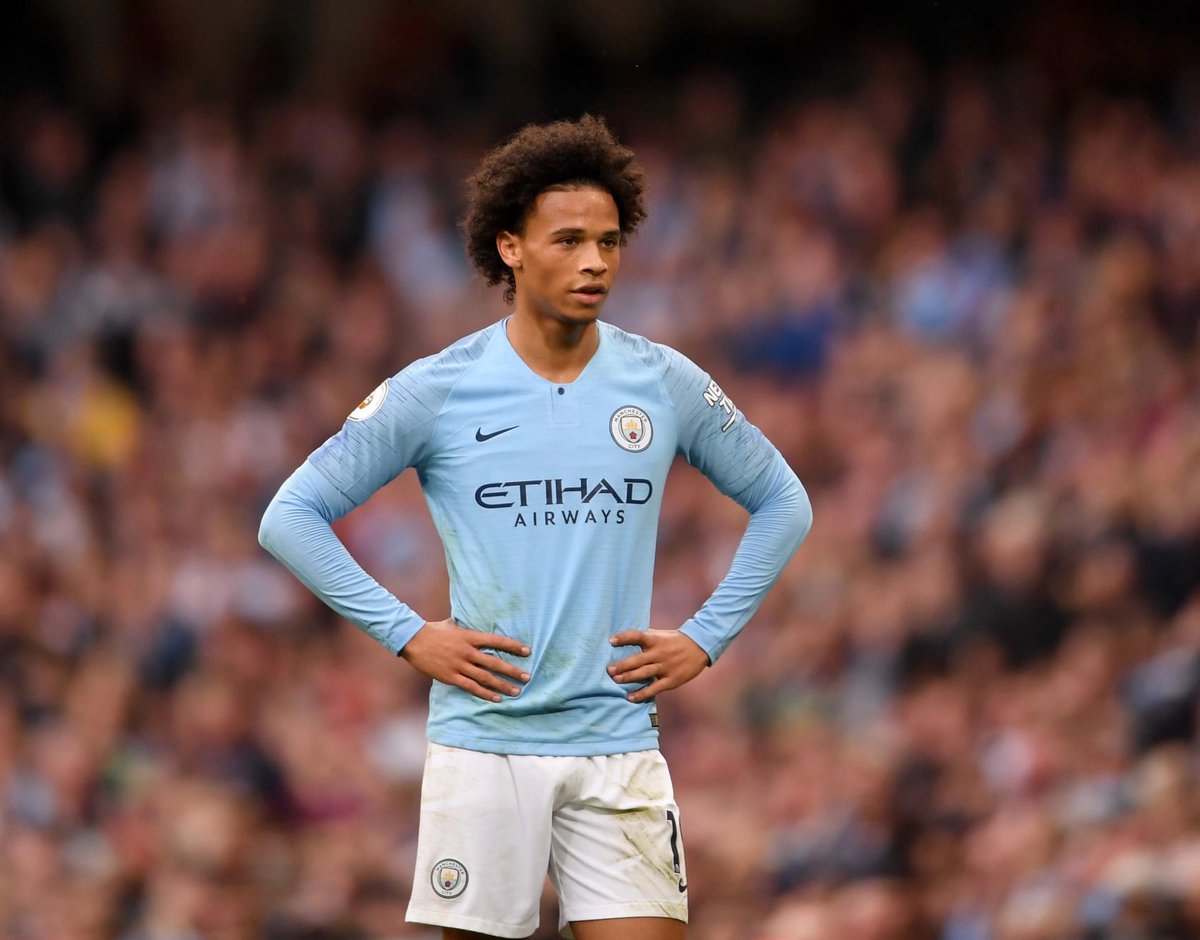 Manchester City are reportedly considering to sell Leroy Sané this summer over concerns about his temperament.
(Source: Daily Record)
https://t.co/O7VdXc3orm
Like Sane, Mahrez has also suffered a lack of sufficient playing time this season. Man City's setup has been a huge factor for both players. Guardiola ensures his team put in a lot of work, both in attack and defence. City play with inverted wing backs who are often found in the opponent's half of the pitch. With the left and right back always attacking, the wingers must be very dynamic.
In fact, each player in the group must successfully adapt to a system of role reversal in order to maintain City's overall fluidity. Aguero can perform on either wing and even in midfield, yet no one is better than him in the striking position. Bernardo Silva excels as an attacking midfielder. Yet, he is great on the wings and has even covered up defensively when needed. In critical moments the Portuguese can also take up a free role, helping both his defence and attack to cope with severe pressure. Just like his namesake.
Sterling is not far behind in this regard. His speed and work rate means he can be counted on not only to apply constant pressing, but also to fill in across the front line excellently. That includes taking up the number nine role when necessary. It's all about versatility. Unfortunately, this is where Sane lacks. He produces his best work on the left wing. He can also perform on the right. Other than that, there is little else he offers the team.
When playing with City's surging left backs, whether it's Benjamin Mendy or Oleksandr Zinchenko, Sane regularly fails to find space in the course of attack. Bernardo and Sterling, meanwhile, easily tuck into the midfield at such times and provide an extra body there. Sane finds it difficult functioning that way. He also contributes little in the way of tracking back to help out in defence.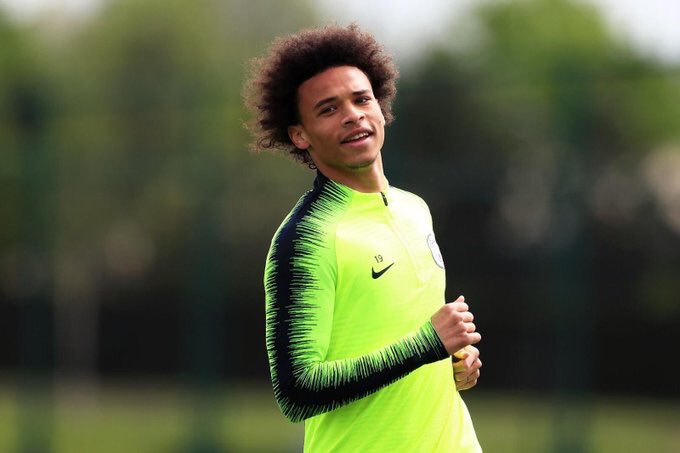 Txiki Begiristain is concerned about Leroy Sané's situation and has told friends that he may be sold this summer.
The sale of the winger would be substantial and would be invested into a replacement, with a deal for João Félix (19) in the works.
[@DuncanCastles]
https://t.co/TnwRY5v67u
Nevertheless, Sane is still very much a vital part of Man City's squad. Should Bernardo or Sterling be injured or needing a rest, the German international is a viable replacement. However, therein lies the problem. Sane is too good (at least in his favorite position) to be used as Plan B. He should be in the regular starting 11, not used for backup.
Missing some of City's biggest matches this season or coming on as a substitute has shown that Sane is no longer considered first choice, even in his preferred position. He has fallen down the pecking order in Guardiola's eyes.
It's quite revealing that Sane was not considered for selection in the starting line up for several crucial games, including those against Liverpool as well as in the Champions League against Tottenham. In fact, he didn't feature at all away at Spurs as City fell to a 1-0 defeat. In the return leg, as was the case against Liverpool, he came on towards the end of the game.
It's not surprising, then, that Sane has been reluctant to sign a contract extension. Having entered the last two years of his deal, the club has sought to renew terms but the player has been unwilling to put pen to paper. That creates the possibility of a sale sometime in the near future. Given the foregoing, that will not be such a bad outcome. Sane can't be pleased with his reduced role. Guardiola likes to work with happy players.
Interestingly, selling Sane could free up the funds for City to acquire a capable replacement in Joao Felix from Benfica. With 13 league goals and seven assists in only 24 appearances, the 19-year-old would add the quality to improve an attack which is already considered one of the best on the continent.