Should Manchester United give Axel Tuanzebe his first-team chance?
Fifty-four. That's how many goals Manchester United conceded in the Premier League this season. For a team with major trophy aspirations, that's just not going to cut it. Defensively, the problems have been evident for at least a half-decade. New contracts for Phil Jones and Chris Smalling haven't helped, while Eric Bailly has constantly remained sidelined.
I guess the only bright spark has been Victor Lindelof. The Ice Man probably should have won the Sir Matt Busby Player of the Year award, but even the Swede had his struggles. That tells you everything you need to know about United's season on the whole. Anyway, back to the case-in-point. Lindelof needs a centre-back partner. The Reds will likely make their summer move for another defender, but perhaps the solution has been right under their nose.
Just less than a couple hours away down the M6, United loanee Axel Tuanzebe is flourishing. Aston Villa has given the 21-year-old an opportunity to prove his worth. The England U21 international has played 29 games across all competitions in this breakthrough season he's enjoying. Tuanzebe was outstanding over two legs against West Bromwich Albion in the play-off semi-finals. A Wembley showpiece for a place in the Premier League on bank holiday Monday awaits.
Whether or not Tuanzebe's Villa earn their place in England's top-tier, the budding centre-half should be playing Premier League football next season. There's certainly an opening at Old Trafford, even more so if Ole Gunnar Solskjaer is intent on injecting youth into a United side that needs major overhaul.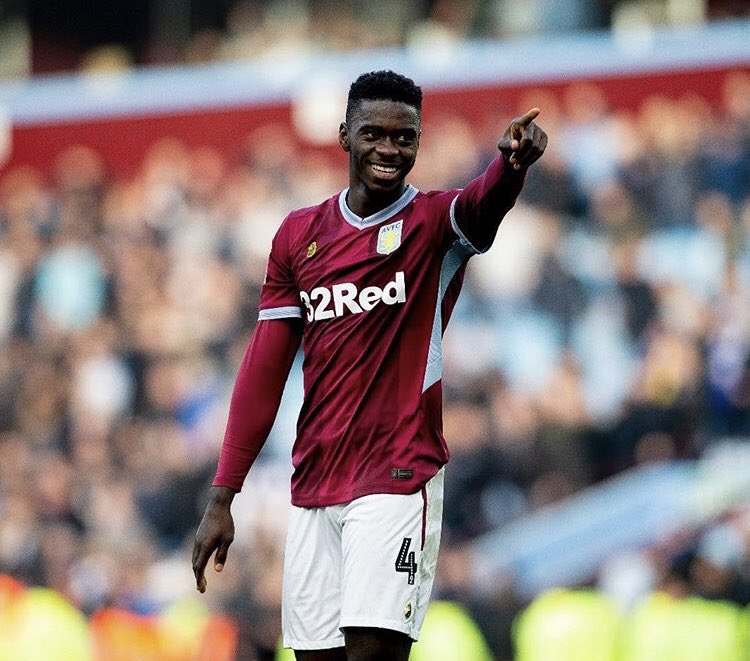 Axel Tuanzebe's game by numbers vs. West Brom:
100% take-ons successful
100% aerial duels won
100% tackles won
94% pass accuracy
6 ball recoveries
2 interceptions
1 foul
So assured on the ball on such a big occasion. 🙌🙌🙌
https://t.co/APYmOVzvnl
Sheer availability instantly puts Tuanzebe above Marcos Rojo in the pecking order. I'd also argue that, although he's less-talented, the Villa loanee should be leaving Bailly in his wake - again, due to injury concerns. I look at Jones and Smalling. They just aren't good enough. Both have had ample opportunity. They're no longer considered young with room to grow. Tuanzebe is.
Not only has Tuanzebe shown his ability on the football field, but there's also an obvious leadership quality there. The 21-year-old was the first three-year scholar to wear the United U18s captain's armband. For Villa, he has been a vocal on-field presence. This is a commodity United are deeply lacking in. Although young with just a handful of Premier League appearances under his belt, he's ready to bark orders at his teammates and be that articulate commander.
The only real stumbling block is experience. This is by far Tuanzebe's most successful campaign. He's playing in a level below the Premier League and who knows whether he'll be able to make that instant jump up in quality? As the old saying goes, though, if you're good enough, you're old enough. Plus, Tuanzebe would be playing alongside considerably superior footballers who would help him along.
In reality, I'd doubt Solskjaer will take such a gamble. We'll likely see Tuanzebe taken on pre-season tour with United. If he impresses, the centre-back should get a place within the squad as a rotational option. For me, though, we need to rebuild. Why not get back to promoting homegrown talents and putting real belief in them? It's the dawning of a new era. Solskjaer doesn't have anything to lose. He should take a chance on Axel Tuanzebe.