Should Manchester United have any Memphis Depay regret?
Manchester United and regret is becoming an increasingly growing combination. The Red Devils hold disappointment in having to part ways with two top-class managers, while several elite players have entered through the Old Trafford doors and exited with their tail between their legs. The uneasiness with which United are currently being run is slowly but surely rubbing off negatively on Sir Alex Ferguson's supreme legacy. For their fans, it's new territory - though I suspect things will get worse before they get better.
Watching footballers leave the Theatre of Dreams and flourish elsewhere is becoming a frustrating trend. Angel di Maria looks the world-beater we all thought he was at Paris Saint-Germain while Romelu Lukaku has started life in Italy like a house on fire. Perhaps the biggest annoyance in recent years was letting Memphis Depay go. The Dutchman made the move to Manchester alongside his then-international boss Louis van Gaal. It was supposed to be a match made in heaven. The partnership was anything but.
Just two league goals and eighteen months later, Depay would head to France, namely Lyon. The 25-year-old is now into his third full season in Ligue 1. The mega-talented Dutchman hasn't looked back. In his first two-and-a-half campaigns, Memphis scored 39 goals and tacked on 41 assists. He's started the 2019/20 term in spectacular fashion, too, scoring four and assisting one in just four outings. Over the same time-frame, his beloved Netherlands have reaped the rewards of Depay's immense talents. He's now donned Orange colours almost 50 times, scoring sixteen goals in total.
The supreme confidence that we all know Depay has is flowing. At United, he wasn't allowed to play with freedom, he'd become shackled by the weight of expectation and the pressure would prove to be too great. He's not the first to fall under that huge weight and I know for a fact he isn't the last... Paul Pogba anyone...?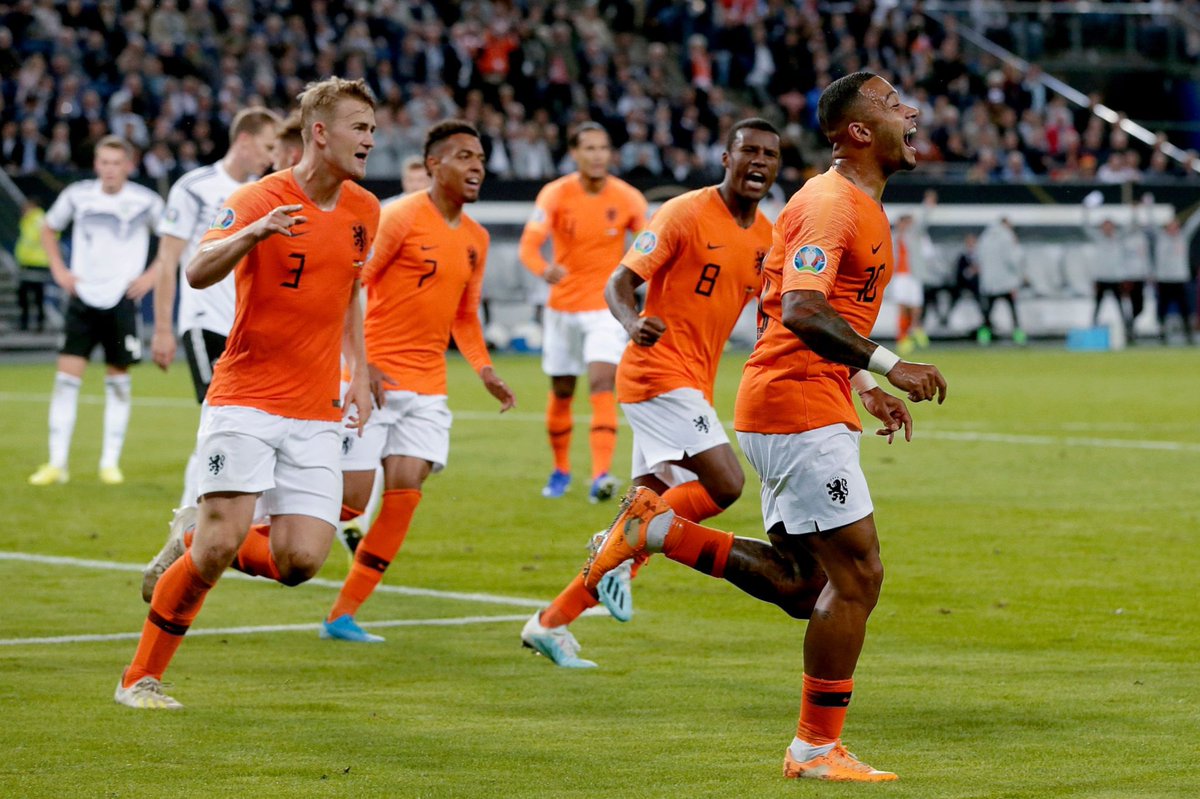 Since leaving Manchester United Memphis Depay has been excellent with consistency. His playmaking, control, decision making and overall awareness has improved drastically in the last year, too.
https://t.co/bMXPPA8nbV
Fans are clamouring for United to activate a buy-back clause in Depay's contract. They'd like to see the 25-year-old get another crack at the whip, but is that the wisest idea? After all, he did fail in Manchester and he must be held somewhat culpable.
Then you move onto the positional fit. Depay's versatility serves him well. At Lyon, he's the focal point in the attack, thriving through the middle thanks to his blistering pace and intelligent run-making. Is he really that different to footballers United currently have? Both Anthony Martial and Marcus Rashford play in a similar manner. Depay can also start over on the left but again, that's an area of the field where the Old Trafford club have ample options. Would Ole Gunnar Solskjaer really want to stunt the growth of both Mason Greenwood and Daniel James to take a flyer on a player who didn't cut the mustard in this league just a couple of years ago?
Fool me once shame on you, fool me twice shame on me. The overriding feeling is that Depay struggled in the Premier League. Imagine if United went back to him and the Dutchman repeated the feat? The mainstream English media would have an absolute field day, as if there isn't enough negative attention around Salford Quays at the moment.
To me, the idea of bringing Depay in is more attractive than the reality of actually going through with it, while it goes without saying United have more pressing needs at this juncture...