Should Manchester United move for Mauricio Pochettino?
Will third time prove lucky for Manchester United? Or has the Pochettino ship already sailed?
Background Image Via: Flickr/Daniel. CC BY 2.0.
Since Sir Alex Ferguson decided to walk away from the beautiful game, Manchester United have been in steady decline.
David Moyes failed spectacularly, as did Louis van Gaal despite the fact the Iron Tulip delivered an FA Cup. Jose Mourinho replaced the Dutchman and the feel-good factor was back at Old Trafford - though only for twelve months. Ole Gunnar Solskjaer's time back at his beloved United has been mixed. After an irresistible start as interim gaffer, inconsistency has dampened the fan's spirits.
The Baby Faced Assassin's head has been edging towards the chopping block, though after some major developments in the footballing world, the pressure on Solskjaer has only intensified. Mauricio Pochettino lost his job at Tottenham Hotspur and Mourinho would take charge, as the managerial-merry-go-round begins once again.
Pochettino is now unemployed and presumably seeking work. His CV is trophy-less, though rather impressive. The work he did at White Hart Lane, particularly with a talented crop of youngsters simply cannot go unnoticed. Harry Kane is now amongst the world's best forwards, while his Three Lions Dele Alli and Eric Dier will forever be thankful. Son Heung-Min has improved leaps and bounds under the Argentine, as have many others. The 47-year-old will be missed in North London, though Daniel Levy's proverbial trash will certainly prove to be another's treasure. Enter, The Glazer family.
Let's not beat around the bush. The Glazers and Edward Woodward have transformed United; and not for the better. Sponsorships and social media growth seem to be atop their list of goals as opposed to winning trophies. Although money has been spent in fits and spurts, the failure to back Mourinho in 2018's summer was probably the reason why he lost his job. At that point, the 20-time Premier League champions had a chance to kick on and challenge Manchester City for the title. Fred and Diogo Dalot alone was never going to be enough.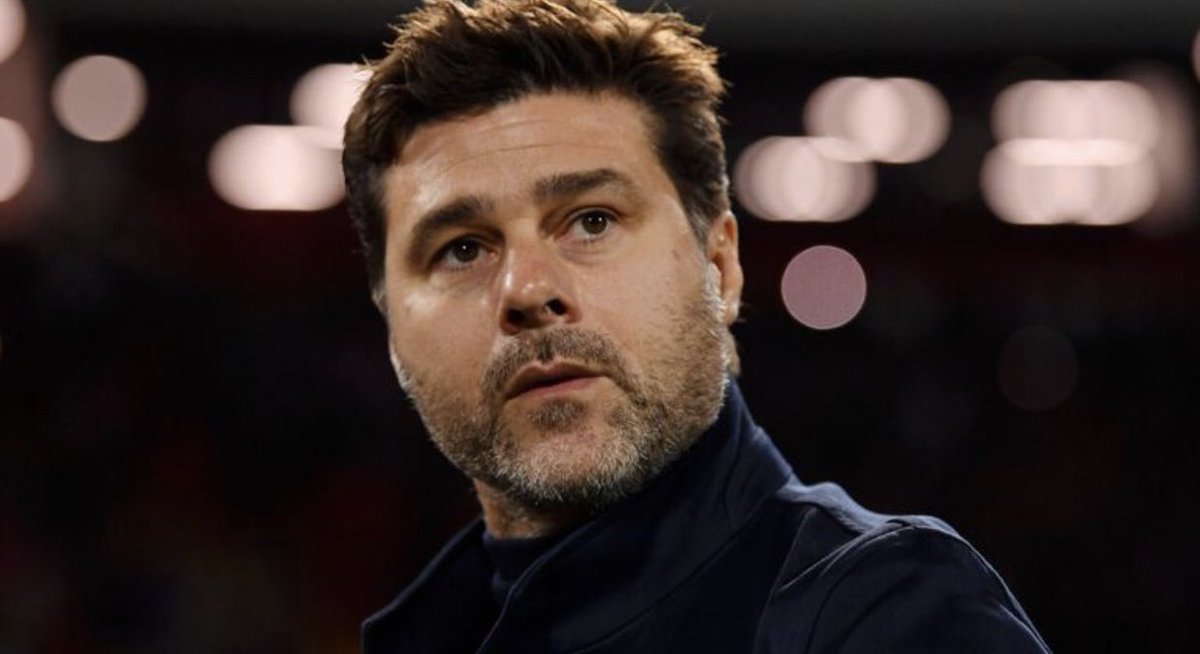 BREAKING 🚨 Pochettino sacked by Spurs!
He's been linked with United for years.
Could he end up at Old Trafford? 🤔
#MUFC
https://t.co/cFOnQo6PkZ
Pochettino, this summer aside, has mastered working on a shoestring budget. Perhaps that's why when Tottenham actually gave him big-money to splash in the transfer market things started going pearshaped. You're telling me that The Glazers wouldn't love someone who'll develop and promote within, allowing United's owners to save some cash as opposed to dropping nine-figure sums to acquire some talent from another academy (Jadon Sancho, I'm looking at you)?
With presumably little compensation to pay Solskjaer to relieve him of his duties, and now nothing to lure Pochettino off his couch, United must be tempted. After all, if you believe everything you read on the back pages, this is the third time the Red Devils have shown an interest in the ex-Spurs man, but by far the cheapest...
The burning question is this, would United risk fan furore by sacking a club legend? Well, us football fans are a fickle bunch. Love him or not, letting go of Solskjaer would be swiftly forgotten about on the back of a string of good results. That's just the make-up of your average supporter in the modern-day game. When you factor in that large portions of the fan-base aren't sold on the Norweigan in the managerial dugout anyway, it seems like relatively straightforward decision.
Hopefully the international break hasn't totally broken the decent build up of momentum that #
mufc
we're building. Rashford, Martial and James looked good. Also, Gomes, Garner and Greenwood had good performances for their country. Time to get back at it.
https://t.co/0JIuQ4hGLj
Perhaps the choice is made even easier when you look at the fit. Poch worked wonders at Spurs. It can be argued that United are a club run in a similar manner but kicked up a notch. The Theatre of Dreams plays host to the biggest club in the country. Where better (on British shores anyway) for a budding manager to hone his talents and get a maiden trophy under the belt?
You're telling me that Pochettino wouldn't love to work with Marcus Rashford, Daniel James, Mason Greenwood, Scott McTominay, Brandon Williams and countless others? With respect to Harry Winks, Troy Parrott and Alli, the fountain of youth up in Manchester must be an attractive proposition for any coach worth their salt.
I guess all it comes down to is United pulling the trigger. With a couple of bad results following the international break, the club's hand may start to hover over the red button. They have to act quickly, though, a manager like Mauricio Pochettino isn't going to be a free agent forever, particularly with Bayern Munich and Real Madrid sniffing around...