Should Manchester United prioritise the Champions League or Premier League?
Manchester United were jolted straight back down to earth yesterday...
Background Image via: Pixabay. Used under Creative Commons.
For Manchester United, the last three months have been simply stunning. The Old Trafford faithful are dreaming once again; with Ole Gunnar Solskjaer at the wheel, anything seemed possible.
After beating Paris Saint-Germain and earning their place in the Champions League last eight, Arsenal away was supposed to be a walk in the park. That wasn't the case, now, the Red Devils' top-four aspirations are looking a little worse for wear...
First and foremost, it's worth pointing out that United didn't even have a chance at securing a Champions League berth for next season just a few months ago. The Baby Faced Assassin is doing a wonderful job to at least give the club a shot. In that regard, the damage was already done by the Self-Proclaimed Special One.
That begs the question, does Solskjaer now have a decision to make? With games coming thick and fast across multiple competitions, what should United prioritise? Do they go for broke in the Champions League? Or put all their eggs in finishing in the top four to ensure they're in Europe's premier competition next season?
It's a tough choice. On commentary last night, Gary Neville stated that this squad physically isn't capable to play Solskjaer's style at an elite level without picking up injuries. Perhaps in time, the players' body's will get accustomed to that, but right now, that would explain why so many are sat on the treatment table. That only gives the question more meaning, the club simply cannot fight it out on all fronts. It's just not possible.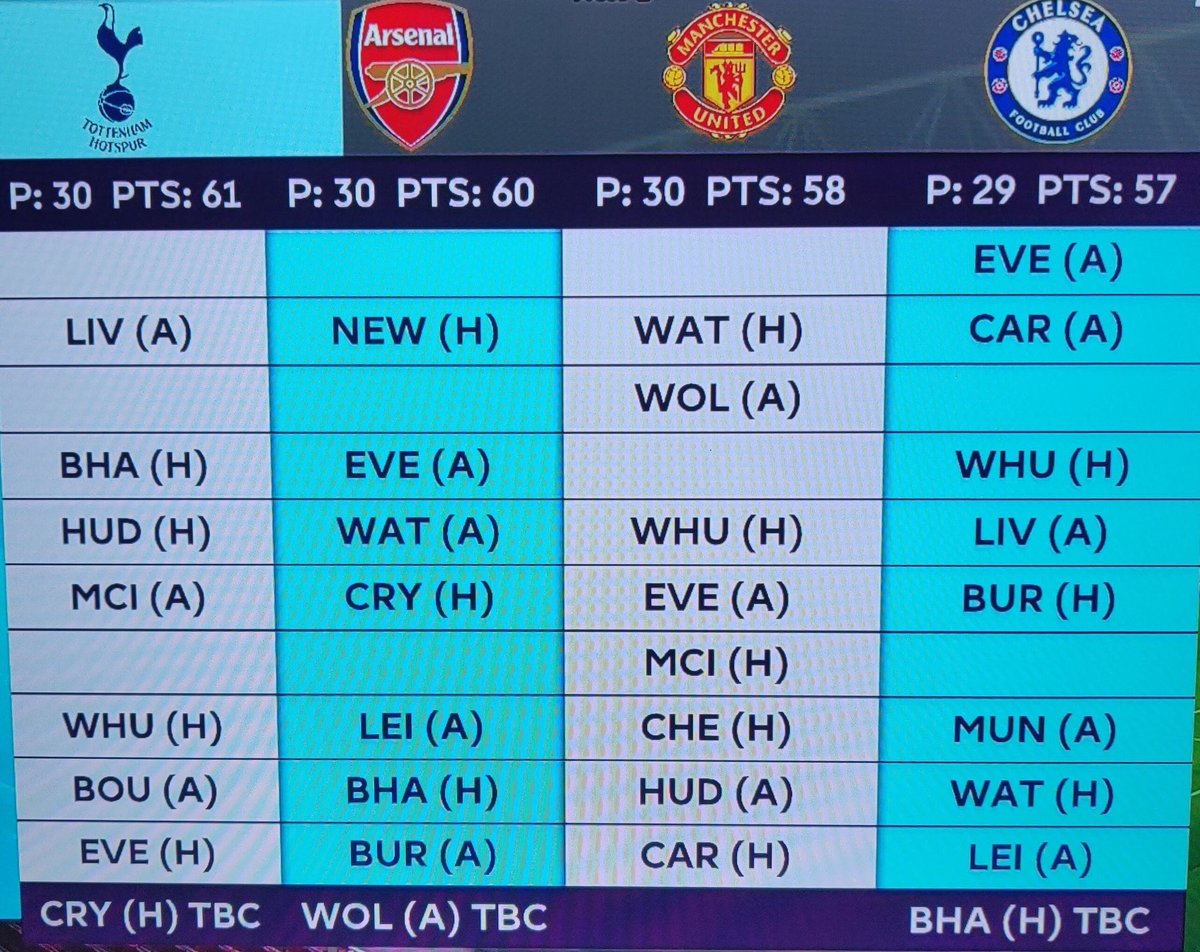 It just goes to show how quickly things can change in football. United was looking a shoo-in for a top-four finish. Now, Arsenal have the upper-hand. Call me old-fashioned, though, but I'd love to see the Red Devils have a real go at winning the Champions League. Is it unlikely? Absolutely. Could they do it though? Why not? What's the point in trying to qualify for a tournament every year if you're not going to go all-out to have a go at lifting it?
Honestly, fans get too caught up in this top four trophy nonsense. I get why the club's want to make that their main aim because it only further lines their pockets. What does that do for the supporters, though? Precisely nothing, except something to brag to their rivals about. I look at it like this, if Arsenal were to finish in the top four yet end the season trophyless, while United win the FA Cup and miss out on Champions League football, it'd be the latter who have had the better year.
Sure, it would be lovely to qualify for the Champions League next season via league position, but is it really the be-all and end-all for the supporters? I don't think it's all that it's chalked up to be, but I'll reiterate, Solskjaer has given United hope in that regard. Although I'd much prefer to see him hoisting a trophy aloft instead.
Not every team gets the chance to compete in a Champions League quarter-final, and who knows, if United do the unthinkable and win it, well guess what, they'll be in it next year too...