Should Manchester United sign Mario Mandzukic in January?
Could the 33-year-old Croat really improve Manchester United...?
Background Image Via: Flickr/Daniel. CC BY 2.0.
Toothless. That's the worst to best describe Manchester United in attack this term. The Red Devils have scored just nine goals in eight games and to put that into context, Aston Villa who sits just above the relegation zone has struck thirteen times. United's cross-town rivals, Manchester City, have scored 27.
The decision to sell Romelu Lukaku and loan out Alexis Sanchez is already looking coming back to bite Ole Gunnar Solskjaer on the behind. Although the Baby Faced Assassin means well by promoting Mason Greenwood, Tahith Chong et al, the proof is in the pudding and quite frankly, they haven't cut the mustard thus far.
Solskjaer won't want to admit that he made a fatal error by not signing a striker over the summer, though he'll have to bite the bullet if he wants to remain in a job until the season's end. Anthony Martial has been sidelined again - which the United manager should have seen coming assuming he's looked at the Frenchman's injury history. As for Marcus Rashford, well it's easy to forget he's only 21 and he cannot do it all on his own.
What this youthful United side needs is an experienced leader. It's why Zlatan Ibrahimovic was so successful during his short stint at Old Trafford. He was the father-figure that these young devils could look up to - and perhaps that's why the 20-time Premier League champions are so keen to bring in Mario Mandzukic in January.
The 33-year-old Croat is yet to feature for Juventus this term with Maurizio Sarri keen to move on from Mandzukic. Heck, when you've got Cristiano Ronaldo, Gonzalo Higuain and Paulo Dybala standing in your path it's not going to be easy to get minutes. Here's where United come in...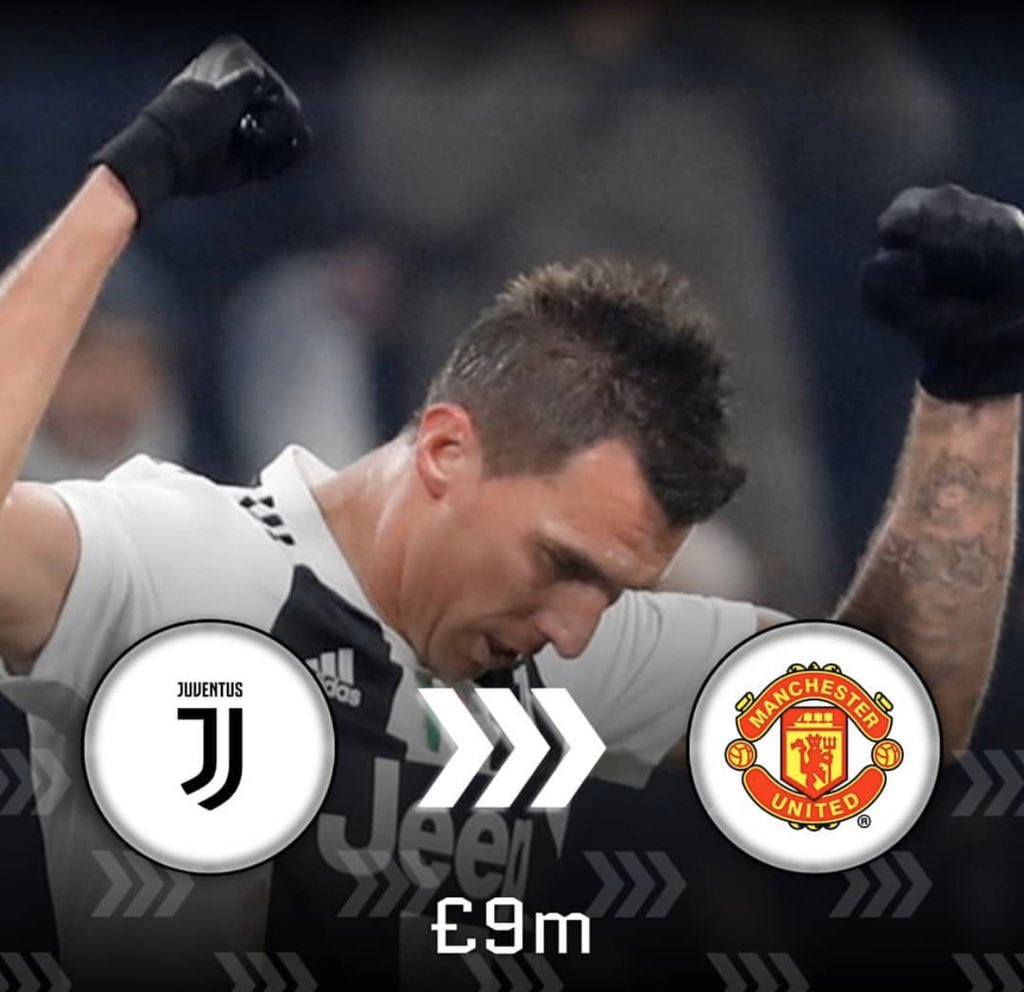 Simply put, United need numbers. Rashford has been the only fit, senior striker on the Old Trafford books for the last six weeks - and even he's been troubled by injury over that stretch. Bringing in Mandzukic would bolster a depleted attacking line in an era when football is now more of a squad game than it ever has been. The well-travelled Croatia star is someone Rashford, Martial and Greenwood could learn from in more ways than one.
Mandzukic also offers United an extra dimension. Standing at 6'3, the Juventus #17 is that physical presence who can hold the ball up and play with his back to goal. The striker also makes the Red Devils a threat from set-pieces and lofted crosses into the box. Daniel James' exceptional delivery into the penalty area has gone somewhat under the radar in his short Old Trafford career. I'd expect that to change if Mandzukic made the switch to Salford Quays.
Versatility is another major plus. Mandzukic can lead the line, play off the flank or start just in behind the striker. Not only are United struggling for goals from their main forward, but they're also lacking in general productivity from their front men (James aside). Simply put, if United need a quick-fix or a stop-gap, Mandzukic can be that player in numerous positions.
Then you have his exceptional work-rate. He's every manager's dream due to his sheer desire to win back the ball coupled with his love for tracking back and getting stuck in. Honestly, what's there not to like? Well, a fair bit actually...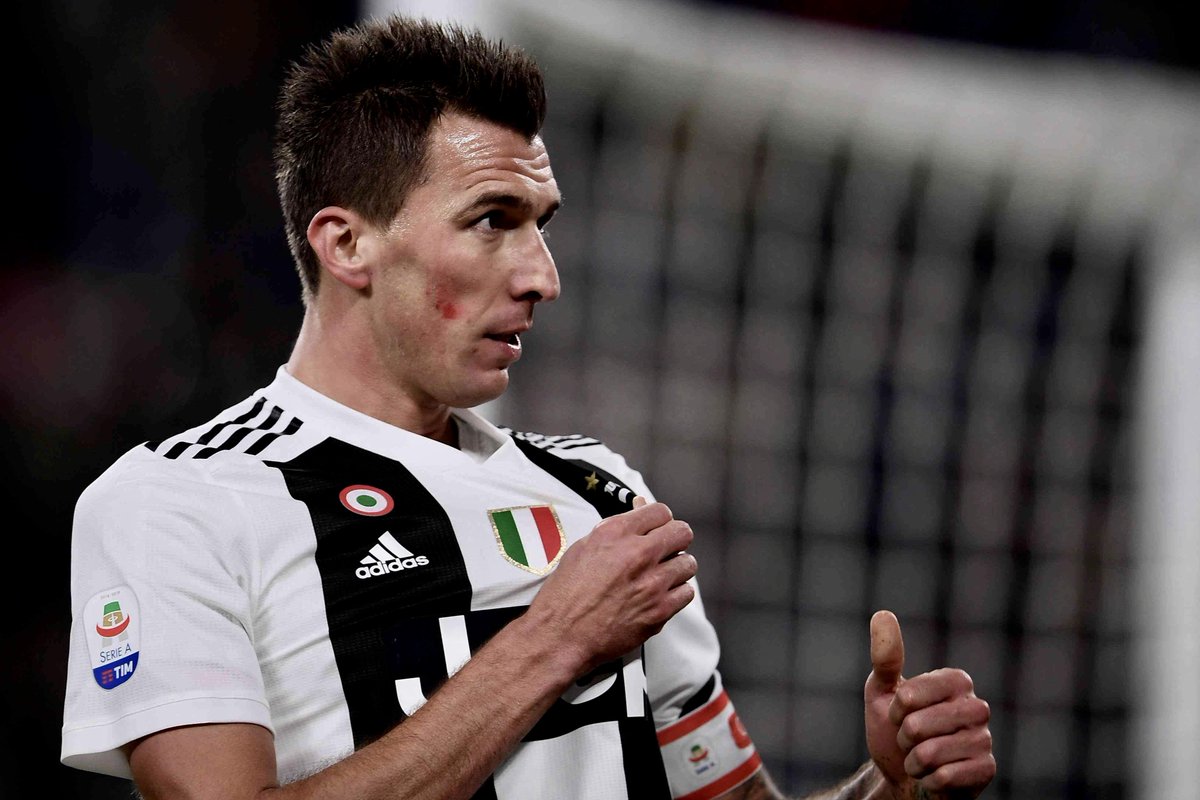 RE: Mario Mandzukic
• Free transfer on a 6-18 month contract
• Can play the rotational CF-LW role a la Martial & Rashford
• Experienced, proven but wouldn't demand a start
• Model professional to mentor the young forwards
• Reportedly wants to join #
MUFC
https://t.co/vKW6LCubJT
In some sense, Solskjaer would be prematurely admitting defeat in regards to his philosophy. The Norweigan has a clear transfer plan. He wants to sign young, preferably British players who can make a difference in the long-term rather than someone who can plug the hole for a few months rather than a few seasons.
Mandzukic is 33. He's never played in England before and as we all know, the rigours of Premier League football certainly isn't for everyone. Who's to say he'll suit this fast-paced, physical style? Particularly as his best years are now well and truly behind him.
Then you look at his goal-scoring record. He hasn't struck 20+ goals across all competitions since the 2014/15 season when he was with Atletico Madrid. Isn't that the knock on Rashford and Martial? United need a hitman who'll score with regularity. His four full seasons at Juve read 13, 11, 10, 10 in terms of strikes. It's on the decline, does that mean in half-a-season he'd score five times at best?
Eventually, though, United's needs outweigh Mandzukic's cons. Solskjaer's made his bed, now he has to lie in it and bite the bullet. Mandzukic isn't the perfect player by any stretch but right now, the Red Devils don't have any other viable options...