Should Manchester United spend big in January?
Should Manchester United roll the dice in a notoriously tricky time to buy?
Background Image Via: Flickr/Daniel. CC BY 2.0.
For the Manchester United fans amongst us, you'll probably know that today, the Old Trafford outfit published their latest financial figures. For those that didn't know, well now you do...
It seems as good a time as any to talk about where the Red Devils should spend their money going forward. Over the summer, Ole Gunnar Solskjaer was (rightly) bashed for his decision to thin out the squad and trust in youth. Letting Romelu Lukaku and Alexis Sanchez leave without replacement was always going to be a huge risk. Don't forget that this club is also yet to replace both Ander Herrera and Marouane Fellaini too. United is short on numbers in key positions and while it's nice to see Mason Greenwood, James Garner and Brandon Williams thrown into the mix, it's not something that remains practical over the course of a long, arduous season.
Not too long ago there was heavy talk surrounding a possible January move for Mario Mandzukic. The veteran striker currently resides in Turin, playing for Juventus, but has yielded his place in the side to a certain Cristiano Ronaldo. Understandably, the 33-year-old wants to find himself a new home. At Old Trafford, he'd likely be a first-team regular with the chance of becoming a father figure to this young team.
From a United standpoint, it makes perfect sense. Mandzukic would command a relatively low transfer fee and the forward would sign on a short-term contract. The club would be getting an extra body in a position of need going into the second half of the season. It's low risk, potentially high reward. Football fans and owners alike often crave for more, though. Recently, high-profile names have been appearing on the back pages when discussing potential United January signings. Jadon Sancho, James Maddison and most recently, the prolific teenager, Erling Braut Haaland. The question I ask is this: Would it be sensible to spend big during the winter window?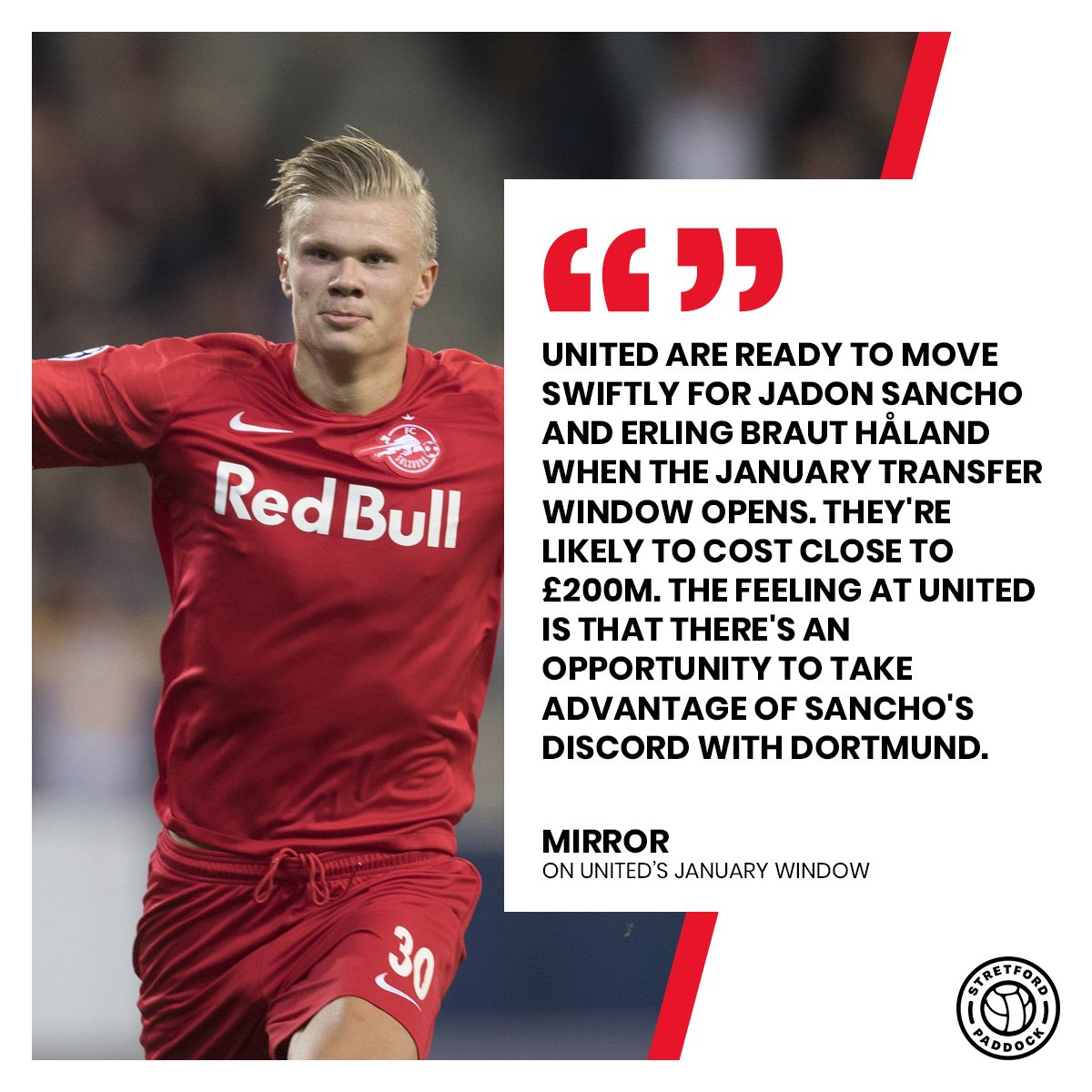 The mirror are reporting that United could spend up to £200 million in January to sign Sancho and Håland... 💰💰💰
#mulive #
mufc
https://t.co/X4P05XD0wt
First and foremost, it's worth looking back at how many January signings actually turn out to be successful. After all, the primary reason why clubs buy during this period is out of panic. Be it through injuries or players struggling, tinkering with your squad in January is done out of necessity rather than choice. That's probably why the majority of these deals tend to fail.
I've been a United fan all my life. Manchester United have made fifteen signings in the mid-season transfer window, just three (Saha, Vidic, Evra) have offered long-term success. That's one in three on average. Ironically, both Vidic and Evra were acquired in the same window. Ah, what a month January 2006 was... For those curious, some abject failures include Dong Fangzhuo, Manucho and more recently, Alexis Sanchez. You can find the full list here.
Football at the elite level is about taking risks, though calculated ones. Fine, if Solskjaer had previously identified Maddison as a long-term target who can improve this squad, and he's gettable in January, then so be it, go claim your man. However, unless you're 100% sure, then it's not worth the risk. Not only are you going after players whom you probably previously weren't completely sold on, you're also going to pay an overinflated transfer fee. After all, Leicester City aren't going to part with their prized asset unless they're given an astronomical figure. These days, every side in the Premier League isn't short on money and they can no longer be bought out...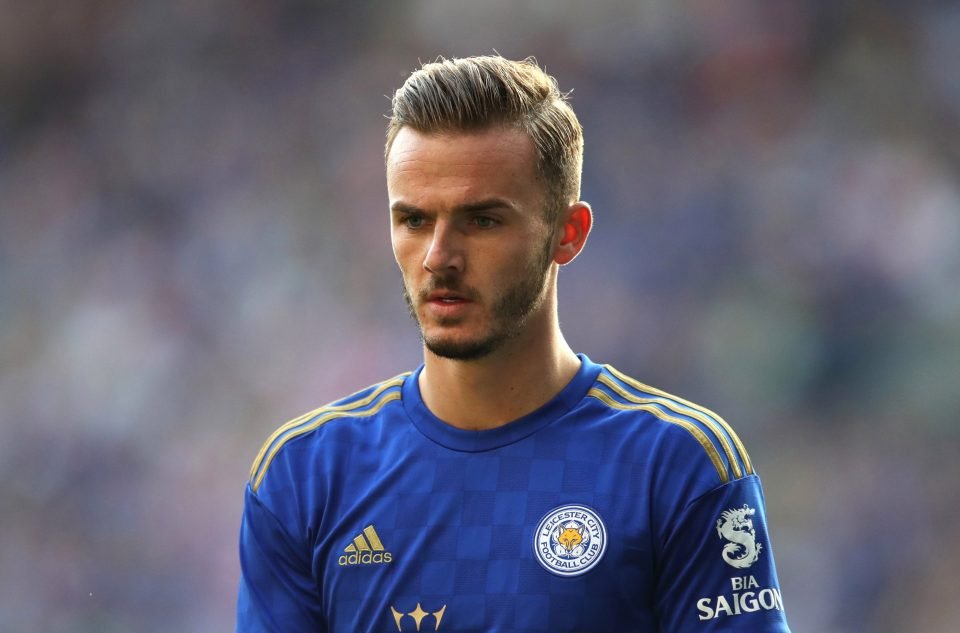 #
mufc
's reported transfer targets:
• James Maddison 🏴󠁧󠁢󠁥󠁮󠁧󠁿
• Jadon Sancho 🏴󠁧󠁢󠁥󠁮󠁧󠁿
• Erling Braut Håland 🇳🇴
• Moussa Dembele 🇫🇷
• Declan Rice 🏴󠁧󠁢󠁥󠁮󠁧󠁿
• Callum Wilson 🏴󠁧󠁢󠁥󠁮󠁧󠁿
• John McGinn 🏴󠁧󠁢󠁳󠁣󠁴󠁿
• Jack Grealish 🏴󠁧󠁢󠁥󠁮󠁧󠁿
If we could only buy one, who would you want United to buy and why?
https://t.co/BTetYHfGDF
Panic buying is what got United into deep trouble in the first place. It's time for Edward Woodward, Solskjaer, to take a step back and carefully assess before jumping in headfirst. Let's be honest, us fans know what this team is, and one marquee player (in terms of price-tag anyway) isn't going to take us from mid-table to a title challenge. The Baby Faced Assassin should stick with what he knows, maybe sprinkle in some experience and see where we end up.
Save the bulk of the cash until summer, then go after the Sancho's, the Maddison's and even the Haaland's then. Don't rush it, build over time and who knows, perhaps the Norweigan may actually go on to have some success at the Theatre of Dreams...