Should Sarri stop trying to reinvent Bernardeschi?
Bernardeschi needs a role change under Sarriball.
Background image: Gianluca Scarlo
Federico Bernardeschi's arrival at Juventus marked the beginning of a long-term vision for continued success. For some, it was seen as a luxury signing to insure the Old Lady's dominance but most understood he had the potential to evolve into a world-class player at the right club and under the right manager. Maurizio Sarri has thrown a monkey wrench in the works.
Since landing in Turin, the Italian winger struggles to consistently match the heroics of his 2016/17 breakout season with Fiorentina. This season, in particular, is a nightmare. Playing in an unfamiliar position as the Bianconeri's #10, he is out of his depth. Failing to score in ten league matches is uncharacteristic for someone always on the verge of the spectacular.
The 25-year-old withers under Sarri's expectations. Not only has his scoring touch disappeared, his key passing metric suffers, dropping from 1.2 per 90 last season to 1.0 this [WhoScored]. Too often dispossessed and frequently producing heavy touches or finding the ball trapped underfoot, his discomfort in the middle is evident. He looks confused, uncertain. Crowded out more than he is accustomed when on the flanks, he is too slow to pick out the right pass or movement. An easy tap-in bottled from a few yards against former side Fiorentina symbolised his regression.
It's rather obvious he's not built for his role. A free bird on the wing, his feathers are clipped in a central role. The reason is simple. Sarri plays his system, not one suited to his squad. The former investment banker's 4-3-1-2 doesn't require natural wingers. Bernardeschi prefers to set up on the right where he can cut inside or go deep and pump in inviting crosses. There is no place in Sarri's system for such a player.
Perhaps moving him forward into the number nine role would suit him better but Cristiano Ronaldo is already frustrated with limits on his playing time and Gonzalo Higuain currently displays a career renaissance. If the 25-year-old were given the opportunity to supplant the 30-somethings, he might enjoy a revival himself. Realistically, however, it isn't going to happen.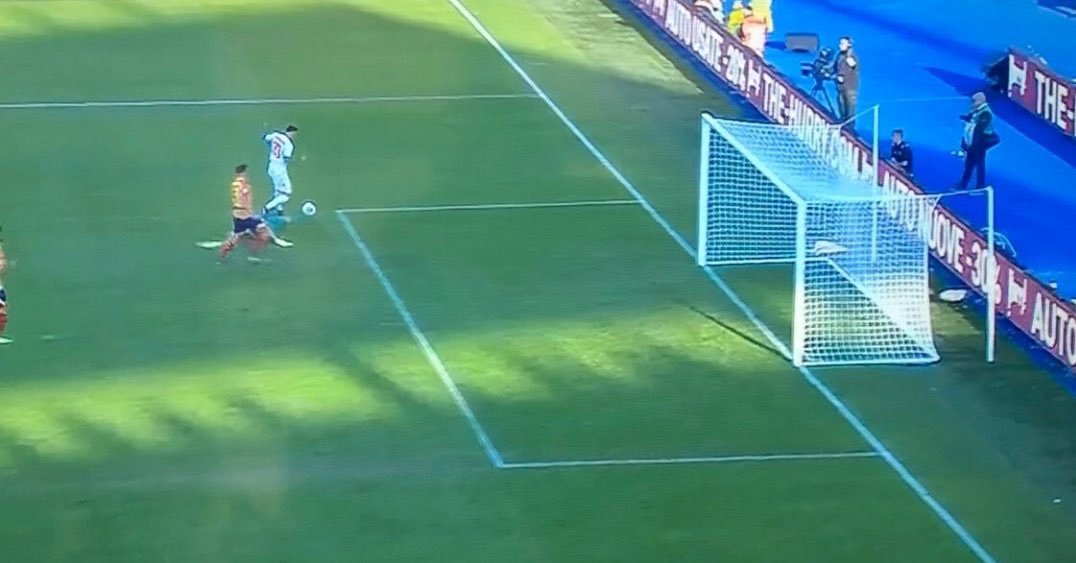 Bernardeschi possesses the trickery to run rings around defenders in one-v-one situations. If shifted wider, where he could cut in from the wings or get space to dribble past bodies, the Italian would surely catch fire again. Allowing him to express his natural talents rather than forcing him to reinvent his game is the better option for the player.
Nor does Sarri need to hammer a square peg into a round hole. He has a natural #10 in Aaron Ramsey who demonstrated as much by scoring both goals in Wales' victory over Hungary, qualifying the Dragons for Euro2020. Sarri has been cautious with Ramsey's injury record but the Welshman appeared reinvigorated against the Magyars.
Ramsey is far more mobile and clever when slotted behind the striker. He can negotiate tight spaces and create scoring chances for himself and teammates, pulling strings around the box like a true puppetmaster. As a proactive attacking midfielder, he's already improved Juventus. Higher up the pitch, he should have an even greater effect.
Bernardeschi, on the other hand, needs to relocate. If Sarri can't find a productive role for him in the squad, that relocation should involve another club. He's too great a talent to be sacrificed to someone else's vision.