Should Rafael Benitez stay at Newcastle United this summer?
When Newcastle United landed Rafael Benitez, heads aplenty were turned. How did a mid-table Premier League side manage to land an immensely well-travelled master tactician?
It's certainly fair to say things got off to a rocky start for the Spaniard this term, but the ship has certainly been steadied. Now, Newcastle are shooting up the table, sitting comfortably in the top-half.
That begs the question, should Benitez stick it out with Newcastle? Or would it be in his best interests to move elsewhere?
After such a brilliant start to 2018, no doubt the offers from the so-called 'bigger sides' in Europe will be there. However, that's where my defence for him to stay begins. The Magpies are a huge club with proud history and rich traditions. St James' Park is a 50,000-seater cauldron, where the home fans can only be described as barmy (that's a good thing, by the way).
Given the right investment, Newcastle United should be on the up. They're a side that should be n there amongst the Premier League top-six season-in-season-out. I think Rafa realises that; hence why he wants to remain on Tyneside. Sometimes, you have to remember that the grass isn't always greener on the other side, with the potential for growth up North, Benitez would be a wise man to stick with what he knows.
I've always been a huge believer in consistency being key. Football is a marathon rather than a sprint. Given time, any manager worth his salt should jump at the chance to remain at such a historic club like Newcastle United. The only way is up.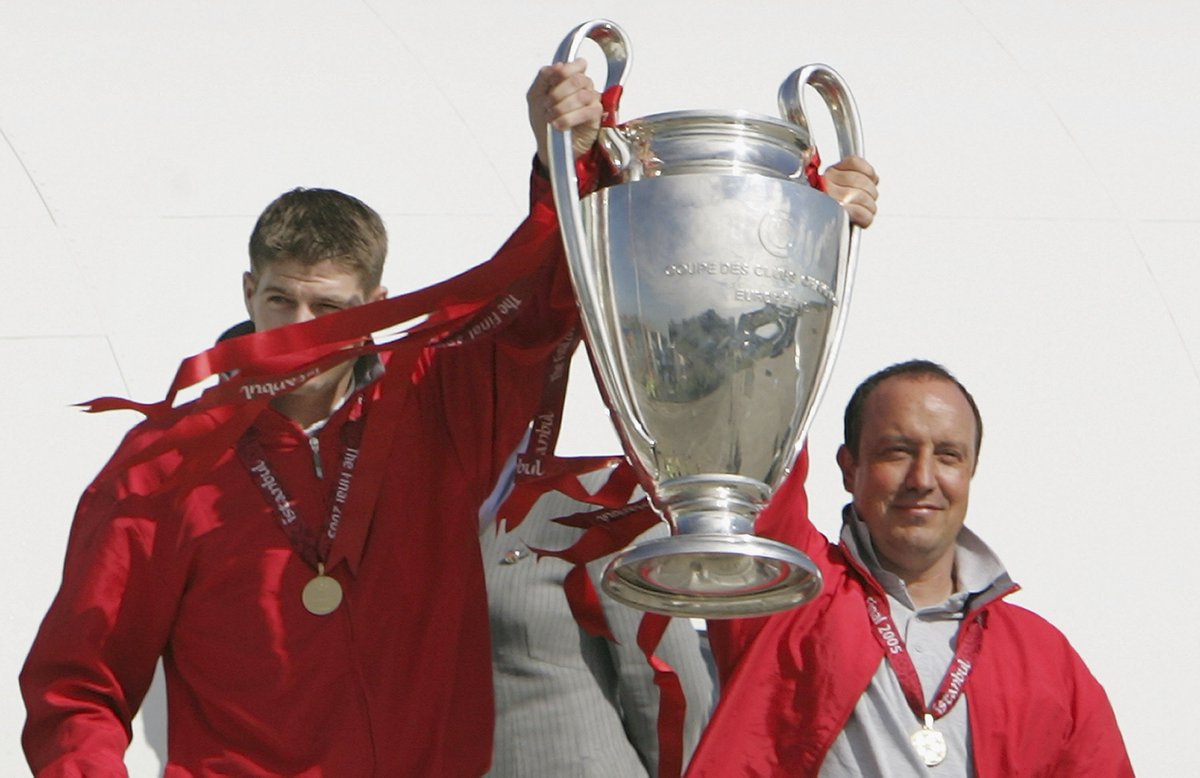 Happy 58th birthday to Rafael Benítez!
🏆 La Liga
🏆 UEFA Cup
🏆 Champions League
🏆 UEFA Super Cup
🏆 FIFA Club World Cup
🏆 Coppa Italia
🏆 FA Cup
🏆 UEFA Europa League
🏆 Championship
Well travelled...
https://t.co/PmevC60fBZ
Just look at his CV. Benitez is the best it's going to get for Newcastle, and if they let him walk over a few quid to spend in the transfer market, they'll regret it for a decade. This is their chance to move to the upper echelons of the footballing world, it's one they have to grasp with both hands.
Sure, by no means is the job an easy one to undertake. They'll be troughs and peaks, just like most modern-day football management. It's all in place for long-term success, though. Performing for a passionate crowd like the Geordies is an honour, and Benitez certainly sees it that way. The Spaniard has left clubs before prematurely, and regretted it. He's not about to make that mistake again, hopefully, Newcastle will follow suit.
If he does leave, where does he go? To an Arsenal side in disarray? An Arsenal side sitting two places above Newcastle i the Premier League table? Would you really want to follow Arsene Wenger and the legacy he's left behind? I highly doubt it. Aside from The Gunners, I struggle to see any other options that'd leave Benitez salivating at the mouth with excitement...
The way I see it, the ball is firmly in Newcastle's court. If they harbour hope to become a top European side, they need to give Benitez money to spend. If his ambition is matched by the board, then he'll stay, giving The Magpies every opportunity to return to English football's summit.