Should Sergio Ramos step down as Real Madrid penalty taker?
Should Zinedine Zidane spread the wealth to boost players' confidence?
Joining Real Madrid after spending his youth at Sevilla was a career-changing move for Sergio Ramos. The deal can be compared to Liverpool snatching Virgil Van Dijk from Southampton. We all know how integral the Dutchman is Liverpool's defence and overall success. Les Merengues has stuck to the former Sevilla man since 2005. Ramos never disappoints; particularly in the big moments.
The 33-year-old made himself a big figure at the Santiago Bernabeu with his passion and desire. Ramos is the complete defender. His physique is enough to scare many, with attackers always having to keep one eye on the mega-talented Spaniard. The veteran has always aggressive tackler when approaching opponents on the ball, while Ramos excels in the air due to his elevation and strength. His accurate nodding makes him a huge threat in the opponent's box, too; a big advantage for his team as his headers have saved Los Blancos on countless occasions. Set-pieces are always key when he's around. Ramos' leadership skill and ability to command and give instructions to his teammates made him excel in his role as captain of both Real Madrid and Spanish National team.
Apart from his defensive abilities, Ramos is among the best penalty takers still on parade. As many that think defenders aren't good at scoring, Ramos gives us football reasons a reason to reconsider. His spot-kick accuracy forced the team into making him the first choice for the pressure situation from twelve-yards, though many disagree with his 'panenka' technique.
Last missing a penalty in 2018, his accuracy is 88%, making him amongst the best in the business. However good he is, it's rare to see a defender in charge when there are capable strikers on parade. When you've got Eden Hazard, Karim Benzema and countless others, there's definitely reason for the Merengues to give this decision a second thought...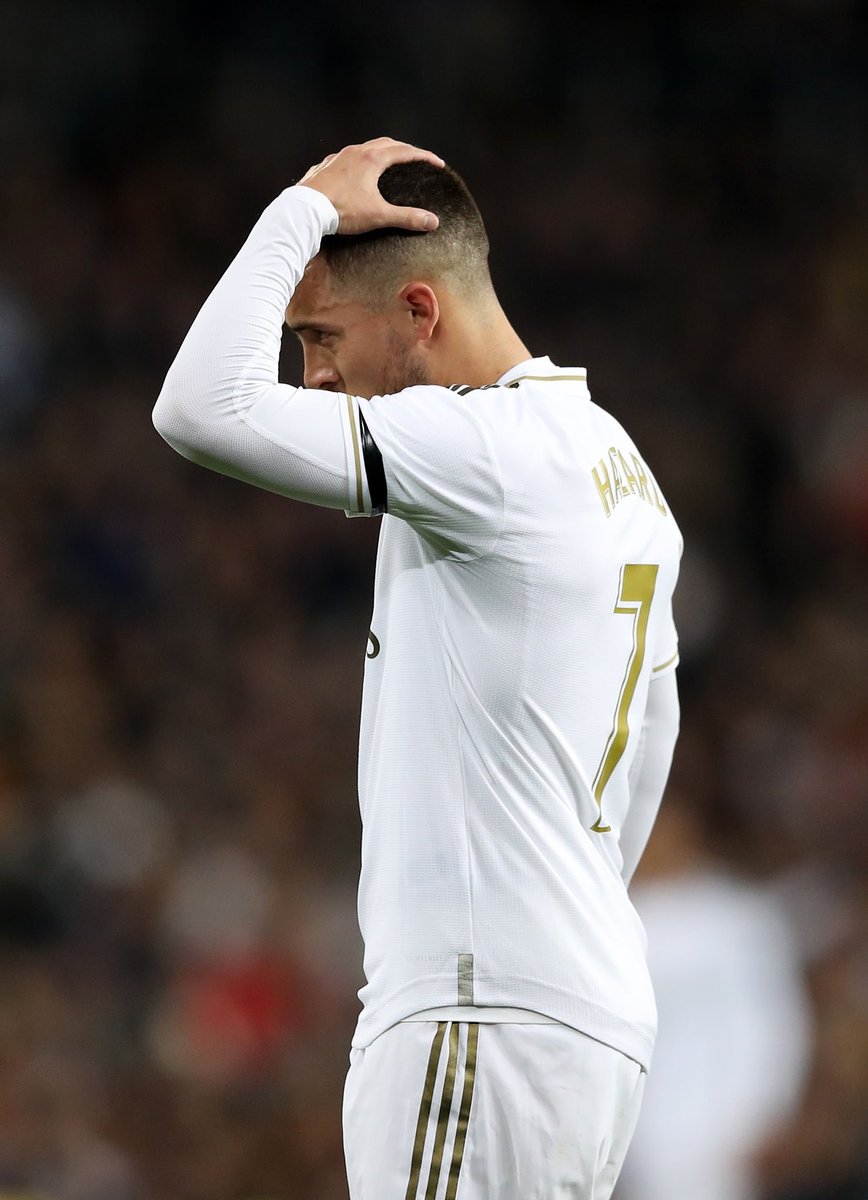 Arsenal's Nicolas Pepe struggled during his earlier days in North London and to end his goal drought and boost his confidence, he was offered a penalty which he converted during the 3-2 home win against Aston Villa last September. His celebration showed how grateful and relieved he was. It was a morale-boost which helped the Frenchman move forward. Eden Hazard played his first game after a long injury last Sunday and won a penalty against Celta Vigo, which was a chance to get his momentum building and celebrate a successful return to action...
Instead, Ramos wouldn't bat an eye and take it himself. Sure, the penalty went in, but this was the opportune moment to hand Hazard the spot-kick; as the brilliant Belgian could well be key for the all-important La Liga run-in. With Hazard striking at an 87% strike-rate from the spot, there was little risk in handing him the opportunity, though the rewards could've been massive.
Benzema is the other big alternative. The Frenchman is enjoying a stellar season, scoring twice and tacking on assists in his last five games in both the league and Copa del Rey. The former Lyon man can often go through dry spells, though and a spot-kick is the perfect opportunity to dust off those cobwebs. This season, Benzema finds himself in a different predicament; competing with Lionel Messi for the Golden Boot. He's just one off the pace and being handed the chance to score from twelve-yards over the weekend could have drawn him level. Is there wiggle-room to let personal gain triumph over team success, though? I'm not so sure.
Simply put, Benzema and Hazard needed it more, though, given the situation with Real drawing at the time, Ramos probably was the correct option. Going forward, though, it's something that Zinedine Zidane should seriously consider, while for Ramos it'd only heighten his brilliance in the leadership role.