Did Adrien Rabiot make a mistake joining Juventus?
Since leaving Paris Saint-Germain, Rabiot is struggling to fit in at Juve.
There are approximately 250 million footballers in over 200 countries worldwide. Sieving through, the most popular players are found in five European nations: England, Spain, Germany, Italy and France. Expectedly, something shifts in the heart of those who make it to the top division in any of the aforementioned countries. Starting to believe in themselves more than ever before, if they're talented enough to play for the biggest teams in these elite leagues, their self-confidence punctures the ozone layer.
Self-confidence is good! As Brian Tracy will preach all day long. Still, there's a thin line between believing in oneself and blatant arrogance. Importantly, self-confidence won't suffice for someone with a bad attitude who ignorantly makes wrong career choices.
Enter Adrien Rabiot.
It takes talent, opportunity and competence for a player to gain first-team entry into a club as big as Paris Saint-Germain. To sustain and improve that level of achievement, hard work and character are the paramount prerequisites. While there's no debate regarding Rabiot's talent, confidence or competence, his other qualities which make for success must be thoroughly looked at.
Rise to prominence
Footballers are often nomads. They seek and relocate to greener pastures as often as possible. You won't blame them. With a professional career lifespan of between 10-15 years, players are obliged to achieve and earn as much as possible within a limited time.
Rabiot had a nomadic youth career. Born in Saint-Maurice, France, he featured for Creteil, Alfortville and even Manchester City before settling in Paris. He found favour at PSG and later signed his first professional contract in 2012.
It's important to note Rabiot joined Les Parisiens at the best possible time. His trophy haul tells the full story – five Ligue 1 titles and nine domestic cups.
It's fair to say Rabiot didn't warm the bench and walk up the podium as a part-timer. Of his 227 appearances, he started over 100, scoring 24 goals. The youngster was heralded a proficient passer and good technician, with the strength and skill to back it up.
Today, PSG are taunted for not grooming youth, choosing instead to rely on over-priced stars signed from other clubs. That explains why Rabiot was so highly-valued in Paris. Perhaps it helped fuel the player's ego.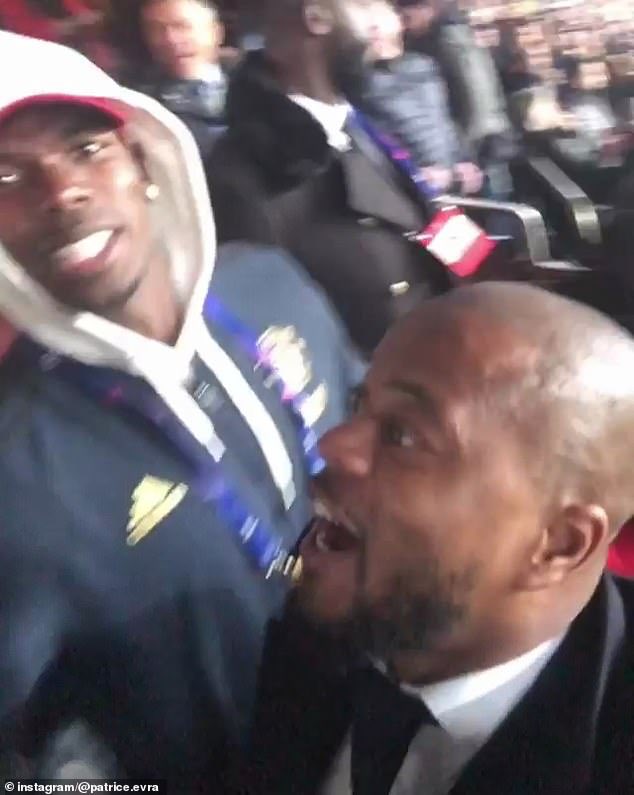 PSG 'suspend' Adrien Rabiot for two weeks after he liked Patrice Evra's video celebrating Manchester United's Champions League win
https://t.co/ExciUXv7sI
Change in attitude
It didn't take long for Rabiot's ego to morph into pride and arrogance. How he transformed from a good academy kid into a troublesome professional continues to baffle onlookers. The ugly phenomenon can be traced back to his refusal to be named in France's standby list for the 2018 World Cup. That ensured he missed out on Les Bleus' triumphant summer.
Following a dip in form during 2018's later stage, Rabiot's playing time was limited at PSG. Rather than sit tight and work hard, the player, with support from his mother [who doubles as his agent] tried to force a move to Barcelona in January. The Catalans, however, decided on a more humble option in Frenkie de Jong.
Rabiot's refusal to sign a new contract meant he would leave Paris as a free agent in 2019. He joined Juventus in July. Unfortunately for him, Juve aren't too different from PSG. Talent isn't enough to succeed at either club. Hard work and commitment are required to break into both first-teams.
Problem is, those are qualities which Rabiot lost at PSG. Who's now going to help him rediscover them? Certainly not Aaron Ramsey or any other central midfielder at the Allianz Stadium. These players are desperate to get on Maurizio Sarri's good side. The manager himself is far too concerned about his team's immediate success. His sight's on the best players who are ready to give 100%.
It all explains why Rabiot has featured in only two of the Old Lady's six games this season. Sarri has asked the midfielder to bide his time. How long a wait's expected is unknown.
Instead of joining Juventus' crowded midfield, Rabiot moving to another Serie A team, Napoli, would've made greater sense. Carlo Ancelotti would've exerted a more calming influence on him. Cast your minds back, it was the Partenopei gaffer who handed the 24-year-old his first senior appearance at PSG.