Solskjaer already paying for decision to thin Manchester United's attack
Background Image Via: Pixabay.
Over the summer, Ole Gunnar Solskjaer rolled the dice. Just over a month into the season, he's come up with two ones rather than double sixes. Manchester United took the decision to move on from both Romelu Lukaku and Alexis Sanchez without replacement. It was always going to finish up on either end of the spectrum rather than slap-bang in the middle.
The pressure on United's Baby Faced Assassin is mounting by the second. This evening, Arsenal visits Old Trafford and the Red Devils' hopes could well land on Mason Greenwood's young shoulders. Sure, the talented teenager has scored two goals in two starts, though leading the line against Arsenal at home in the Premier League is a different kettle of fish.
At the time, it felt like the wise decision to rid of the rot and trust in youth who served United so well on pre-season tour. Well, I guess that's why I'm sat here writing this article instead of being in the Theatre of Dreams dugout... The naivety, particularly when you factor in both Anthony Martial's jagged injury record and Marcus Rashford's youthful inconsistency, is clear for all to see.
Links with Mario Mandzukic and Paulo Dybala were concrete, but in the end, Solskjaer chose to go with what he had. Things started excellently with a 4-0 drubbing of Chelsea on opening day, but things have spiralled downwards from that point forward. The worst part about it is we're still three months from the January transfer period opening. Even then, it's well-known how notoriously difficult it is to buy in the mid-season window...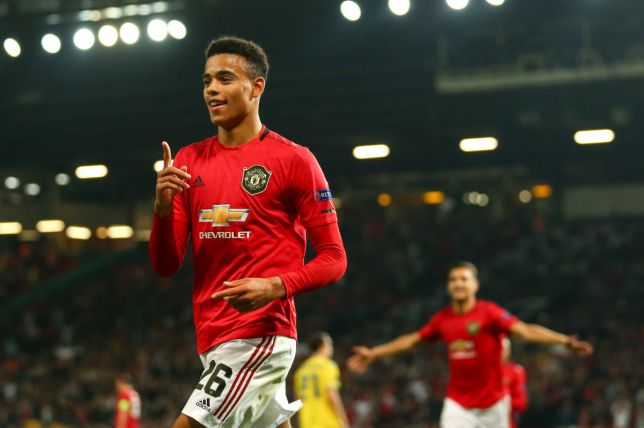 Manchester United are likely to be without injured forwards Anthony Martial and Marcus Rashford against Arsenal, so Mason Greenwood, 17, may start his first league game this season. (BBC) #
MUFC
https://t.co/CN4NKqcdcF
This is a decision that could well cost Solskjaer his managerial position at United, which cannot be understated. For all his excellent work, acquiring Harry Maguire, Aaron Wan-Bissaka and Daniel James - all of whom have done brilliantly, it could be undone so easily. After all, when you look at how well Sanchez and Lukaku have started in the Serie A, it doesn't reflect well on the 20-time Premier League champions.
Now I'm not saying Antonio Conte's two shiny new toys should have remained in Manchester. Far from it, in fact, as both didn't show anywhere near enough at United. But, you cannot help but think that the Reds are more the problem than they realise. It all stems from the top, and placing the onus on Greenwood, at this stage in his fledgeling career, is just unfair. It's more about the failure to draft in replacements, because he premise behind shipping on poor performers is more than fine in my book.
Sure, hindsight is a marvellous thing. It's easy to say now that a 33-year-old Mandzukic would be a useful option to have for this evening's crunch-game against Arsenal, but it's a risk Solskjaer knew he was taking at the time. It's up to the (these days not-so) Baby Faced Assassin to live with the mistakes, roll the punches and eventually fix them.
A loss tonight could already end United's top-four Premier League hopes. Arsenal could move six points clear, while Frank Lampard's Chelsea have recovered stunningly since the drubbing they suffered upon Salford Quays in early August. Sure, United may well have somewhat solved the defensive frailty within the squad, but another gaping hole has appeared and it's down to Solskjaer to plug that problem sooner rather than later...