Solskjaer deserves credit for beating the best
The Baby Faced Assassin has picked up points in thirteen of fifteen matches vs the 'top six'...
Background Image Via: Flickr/Daniel. CC BY 2.0.
In a four-day period where Ole Gunnar Solskjaer's job was apparently at stake, Manchester United won two from two, beating Jose Mourinho's rampant Tottenham Hotspur and defending Premier League champions Manchester City. Pressure, what pressure?
The Baby Faced Assassin, often referred to by his doubters as nothing but a PE teacher, silenced his critics in the perfect way possible. He can go toe-to-toe with the best in the business and pick up results - and so can these players, many of whom have often raised more questions than answers.
What's most intriguing about it is that this is nothing new. Since taking charge of his beloved Red Devils, Solskjaer's record against the greatest team on English shores is pretty special. United have played fifteen times against top-six opponents, winning nine, drawing four and losing just twice. When you sprinkle in *that* night in Paris, the Norwegian knows what's needed to earn positive results versus perennial winners.
So that begs the question, why is Solskjaer's job in doubt at all? Well, his record against the sides who United are supposed to beat leaves a lot to be desired. The Old Trafford outfit is often given much more space when facing off against sides who play open, expansive football, though when the likes of Aston Villa, Sheffield United or Newcastle park the bus and sit back, that's where the problems unfold.
On the flip side, as we saw on many occasions against City, Daniel James, Anthony Martial, Jesse Lingard and Marcus Rashford had so much glorious green grass to run into and exploit. They all did it effectively, particularly during that first thirty-minute period in which the 20-time Premier League champions cut through their local rivals like a knife through butter. Doing that to arguably the best team we've seen this decade deserves huge praise.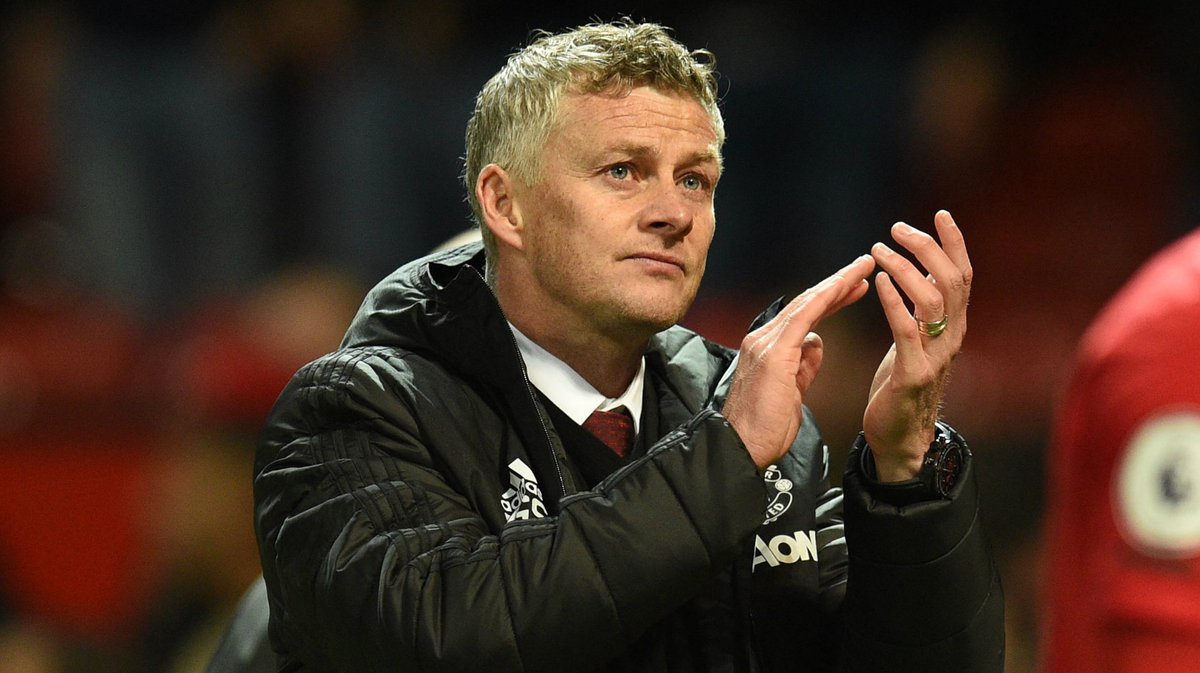 Ole Gunnar Solskjær vs Big Opposition:
✅ vs Tottenham
✅ vs Arsenal
✅ vs Leicester
✅ vs Chelsea
⚪ vs Liverpool
❌ vs Arsenal
❌ vs Man City
⚪ vs Chelsea
✅ vs Chelsea
✅ vs Leicester
⚪ vs Arsenal
⚪ vs Liverpool
✅ vs Chelsea
✅ vs Tottenham
✅ vs Man City
9W – 4D – 2L
https://t.co/QzIsJyAsCP
They say that every manager worth their salt gets the absolute maximum out of their players. Rashford is in the form of his life, James looks a constant threat while Scott McTominay is looking like a world-beating box-to-box midfielder. This young core is playing for their boss. He believes in them, they believe in him and why wouldn't they given Solskjaer's impeccable record in the games where it matters most?
I guess what I'm trying to say is that the fans are quick to beat on Solskjaer whenever he makes a mistake, but I find those same supporters are much slower when it comes to dishing out the praise. Sure, the 46-year-old may not have an overflowing trophy cabinet (not yet anyway) but he does have a clear plan - which is something United haven't always had since the post-Sir Alex Ferguson era got underway.
At this stage, I'm not quite sure why the Old Trafford faithful wouldn't get behind their man. His signings have worked, all three more-than played their role in yesterday's victory when the lights were at the brightest. Again, that's more than can be said from Mourinho, who massively struggled when dipping his toes into the water.
Suddenly, United find themselves up to the dizzy heights of fifth. Everton at home will provide a different kind of test next weekend and after that comes a few very winnable fixtures (on paper at least). Solskjaer now has to adapt once more, he has to draw up a winning blueprint against the so-called minnows.
Given time, a slight tinkering of the squad and a plan to breakthrough eleven men sitting behind the ball, why can't Ole Gunnar Solskjaer lead this club to glory in the future?