Why shouldn't Manchester United sack Solskjaer?
If supporters cry for a manager's head with every new crisis, when does their claim the club has no focus or plan become a self-fulfilling prophecy?
Background photo: Fajrul Falah
Fans tend to view football like an ice cream cone on a hot summer's day. Best enjoy it while you can because good things never last. When things aren't so good, it's like a rainy day at Wimbledon: dreary, disappointing, and especially frustrating because the solution is so simple. Everything will be fine if only the sun would come out.
Given the amount of rain that falls in England, football fans don't enjoy sunny days too often. Manchester United were lucky to have more than a quarter-century of balmy football under Sir Alex Ferguson. Yet even that wasn't enough for many supporters. When someone else won the title or knocked the Red Devils out of the Champions League, FA or League Cup, the word of the day changed slightly but significantly from balmy to barmy. Hashtags weren't a thing in Sir Alex's day so there wasn't a literal #FergieOut movement. The sentiment was strong for much of his reign, however.
Now that he's in the director's box rather than the dugout, United are as impatient with their managers as the average club. Unsurprisingly, results reflect that.
The long view is anathema to most fans. They watch football to escape the drudgery of methodically building a sustainable life and career. The payoff is what they're after, moments of brilliance to savour and celebrate, not a depressing mirror image of their lives played out in real time.
What people want is irrelevant, however. The fact is those moments don't come consistently without methodical building. Manchester United halted construction when Fergie and David Gill stepped down in 2013 or at least abandoned the blueprint the pair left behind. Six years wandering the Premier League desert is a long time. If the club are to fashion a new penthouse residence, a fresh foundation must be laid.
Of the managers who followed Ferguson, suffice it to say that the Scot might as well have been Jesus Christ. After the latter's crucifixion, eight of His Apostles died as martyrs. Two were crucified. To date, every United boss since Sir Alex has been nailed to the cross in the metaphorical sense.
Each of the first three, including David Moyes, were respected managers in their own right before taking charge. Admittedly, Ole Gunnar Solskjaer is the least accomplished of the quartet. It's easy to use that against him but both Louis van Gaal and Jose Mourinho were multiple Champions League winners. If big names couldn't get the job done, why not turn to a maverick? Who was the club going to hire with a better CV than either the Dutchman or the Portuguese anyway? Not Mauricio Pochettino. Nor Massimiliano Allegri. The only qualified candidate by that criterion was Zinedine Zidane who reportedly wasn't interested.
Language may have been the primary reason Zizou passed on the United job but a lack of focus and direction from ownership is surely another. If the Frenchman didn't know of Mourinho and Van Gaal's lack of support, anyone to whom he reached out, including friend and former United captain David Beckham, would have warned him. Moreover, if the job was that enticing, he'd have taken English lessons.
Some argue United's lack of focus and direction still exists, that Ed Woodward's announcement the club would stick with Solskjaer while he implements a three-year plan is a delaying tactic to avoid spending on more players. As little as people are willing to tolerate them these days, the facts don't support that theory.
In the six seasons since Ferguson retired, United have spent £948.23 million on players. Nearly a billion. Their NetSpend after player sales is -£725.64 million. On average, the Glazers take a £120.94 million hit every season on player investment. However much is required to service the debt on their leveraged buyout, whatever salaries are paid to family members, accusations that they bleed the club dry and withhold funds are blatantly false. The club is immensely profitable and the Americans invest more than enough to make it competitive. The problem is that money doesn't know how it should be spent and neither does Ed Woodward.
Under Mourinho, the club signed Eric Bailly, Henrikh Mkhitaryan, Zlatan Ibrahimovic, Romelu Lukaku, Alexis Sanchez, Fred, Diogo Dalot, Lee Grant, Victor Lindelof, Nemanja Matic and Paul Pogba. With Matic on his last legs, Grant barely used, Dalot and Bailly perpetually injured and everyone else except the uninspiring Brazilian elsewhere, an honest Jose can only point to Lindelof and Pogba, two players from 11, as his legacy to United. Of course, we all know what he thought of the latter. His refusal to play the Frenchman cost him his job. He'd probably substitute Matic for him on that shortlist.
By comparison, Anthony Martial, Luke Shaw, Sergio Romero and Marcos Rojo remain from Van Gaal's 13 major signings. Admittedly, Martial, Shaw and Rojo are as brittle as Bailly and Dalot but they've contributed far more to the club under three different managers. If you were a Glazer and Mourinho requested further backing in the market, would you offer him a blank cheque when he stands by less than 20% of his previous recruits?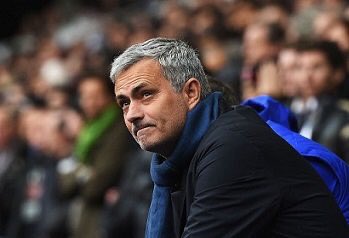 Jose Mourinho: "About Manchester United, I want to say only two things. One is that time has spoken. Two is that the problems are still there." #
SpecialOne
https://t.co/bOoTTgU30d
Whatever you think of Solskjaer's tactical nous or presence in the clubhouse, he has made effective purchases in the market with a plan in mind. Harry Maguire anchors a defence that is back to conceding no more than a goal per game on average. Aaron Wan-Bissaka is a shut-down right-back, limiting opponents options in attack. Daniel James has three of United's 11 goals on the campaign, making him joint-scoring leader with Marcus Rashford. Unlike Sanchez, Lukaku, Mkhi, Bailly, Matic or Fred, no one doubts any of the three players have even more to offer.
When Mourinho was sacked last December, calls went out for the club to sign two new centre-halves, a right-back, a winger, a playmaking midfielder and a capable striker. When you consider academy product Axel Tuanzebe's emergence, all but the last two items on the list have been checked and the so-called three-year-plan is just underway. A 100% record in the market in his first transfer window is a strong reason to stick with a manager.
Solskjaer isn't without his faults. His formation and strategy to open against Newcastle were woefully wrong. By the time he made the right adjustment, sending in Mason Greenwood on 66 minutes, the Magpies had grown into the game. He hasn't won on the road since his masterpiece in Paris last spring. His mentorship of Rashford has produced one goal from the run of play in 24 games. Andreas Pereira and Jesse Lingard are ineffective as No.10s. Juan Mata is too slow. Ole has little confidence in Marcos Rojo despite the Argentine's marauding in the League Cup. Consequently, his tactics have devolved into a Mourinho-like overabundance of caution. He must be held responsible for his shortcomings but must accountability always amount to sacking?
The name on everyone's lips these days is Max Allegri. The Italian won six Scudettos if you remember the one with Milan before he moved to Juventus. Certainly, he's a more qualified manager than Solskjaer but a] he'd have to learn English and b] he abandoned the Rossoneri when they were capsizing to become a cruise-ship captain on the SS Bianconeri. Why would he take the helm at Old Trafford with United taking on water? His mindset is no different than Zinedine Zidane's.
Mauricio Pochettino is struggling at Tottenham. Maybe new surroundings would reinvigorate the Argentine. Maybe they wouldn't. Could he convince Ed Woodward to trust him to sign the players he'd want? He couldn't get Daniel Levy to sanction a roster turnover.
Solskjaer has convinced United's executive Veep, however, and his recruits have been the brightest lights at Old Trafford in a dreary campaign. No one expects the club to stick with him for seven dry years as the board did with Ferguson. Even three without improvement is asking too much.
United fans may point to Guardiola's arrival at Manchester City as the type of immediate improvement they expect but it wasn't immediate, was it? When Pep arrived in 2016, the Barcelona brain trust of Ferran Soriano and Txiki Begiristain had already been in place for four seasons. Sheikh Mansour bought the team in 2008. His was a slow, methodical build-up that is finally peaking after a decade of patience and growth.
While the Glazers are more intent on profit than winning, they've started to notice the two go hand-in-hand. Solskjaer may not be the man to take Manchester United all the way back to the top but, as bleak as those with a short view see it, he has the Red Devils on the right path. This will be a painful campaign to watch, almost certainly bereft of any tangible reward. But that is the price United will continue to pay with every manager they hire and fire until they finally learn to be patient.