Spurs' Dele Alli shows early signs of life under Mourinho
Can Spurs' talented attacking-midfielder get back to his best under the Self-Proclaimed Special One? Dele Alli certainly made a good start...
Dele Alli's rise to prominence came with MK Dons back in 2014/15. The then-teenager would score a mightily impressive sixteen goals in 44 appearances. His reward? A £5million move to Tottenham Hotspur under Mauricio Pochettino.
Brimming with confidence, Alli would hit the ground running in the Premier League. He'd spend the next three years as a first-team regular, flourishing in that attacking-midfield role just in-behind the striker. Over that time, the Englishman would score 47 goals while tacking on 41 assists; showing his credentials as both creator and finisher. Something changed in 2018/19. Be it a lack of confidence or a series of injuries hampering Alli, Spurs' #10 just didn't look like the same player.
Enter Jose Mourinho. There's nothing like bringing in a new manager to reinvigorate the juices inside any player. Everyone wants to make a positive early impression, thus ensuring their place in the team is still certain. Although the self-proclaimed Special One has only overseen just one solitary fixture, the early signs are certainly promising.
Alli looked hungry, busy and played with real intent. Perhaps the Pochettino magic well was starting to run dry, Mourinho, typically, has brought the life straight back into the 23-year-old, amongst others. Sometimes it's as simple as a little word in the ear or a private joke. The quote below is just perfect. Alli's response? Even better. The Portuguese recognised his player's talent but got his point across in a really personal, comedic way. It's these minor conversations that resonate perfectly with the current generation. Alli knows he has a believer in Mourinho and sometimes, that's all it takes.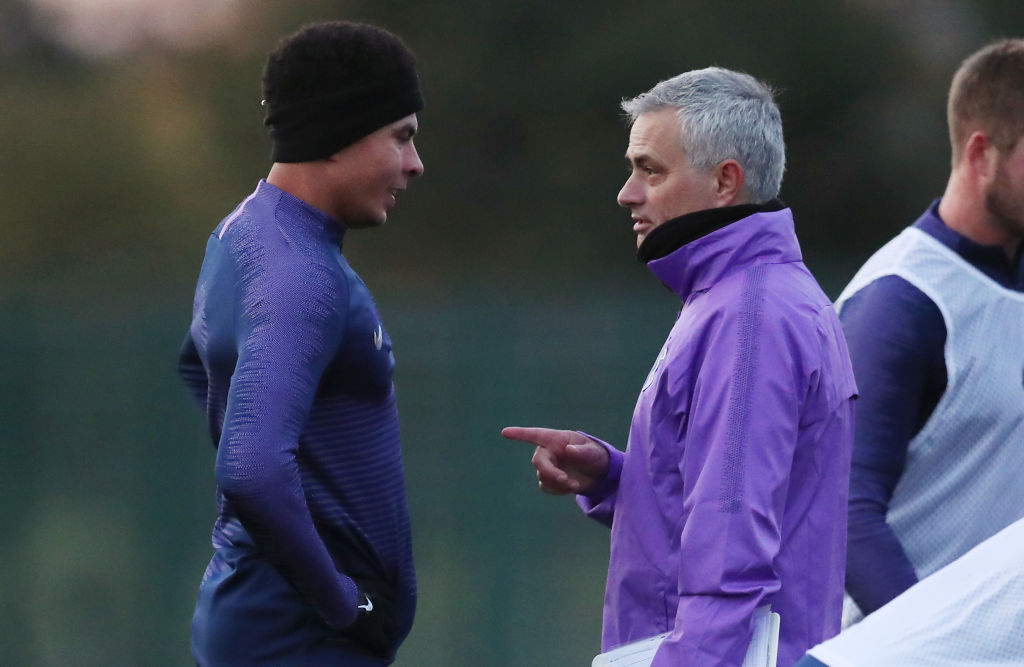 José Mourinho on Dele Alli's recent dip in form:
🗣 "I asked him if he was Dele or Dele's brother. He told me he was Dele. 'OK,' I said. 'Play like Dele'."
https://t.co/tBv0os3FCe
At Manchester United, Mourinho's project players were Scott McTominay and Marcus Rashford, at Inter Milan and Real Madrid, he'd turn Wesley Sneijder and Mesut Ozil into two simply stunning playmakers. Mourinho knows the Premier League and he's an expert at the position. In time, Alli could start to showcase the form that once had him ranking amongst the world's best attackers not so long ago.
Let's not forget that this squad is one that's jam-packed with talent. Having a striker like Harry Kane to finish off the chances you create certainly helps, and the partnership the Three Lions teammates could potentially form is one that'll have the juices flowing inside Mourinho. Make no mistake about it, this is a duo that can compete with the premiere pairings within this sport when fully fit and firing.
It just feels as though everything is falling into place for Alli. Christian Eriksen's time at Tottenham Hotspur is coming to an end, meaning he'll no longer have to jostle for his favoured position in the team or move elsewhere. When you factor in that his aforementioned injury troubles seem to be a thing of the past, Alli can now start to concentrate solely on his football.
You look at the skill below. Having the brain to even think about trying then, let alone possessing the audacity and talent to pull it off. It was just one from many positives glimpses from Dele Alli, but this has to be just the start. Now, it's down to the player to kick on from here. Who better to learn from than arguably the best manager this league has seen since the turn of the century?