Another Premier League campaign slipping from Tottenham's grasp?
In February, consensus decreed Tottenham remained in the Premier League title chase. This is March. Whether or not Mauricio Pochettino's team emerged from the Wembley tunnel and saw their shadows or other factors can be blamed, Spurs descended into the battle for a Champions League place with Arsenal, Manchester United and Chelsea. That was good news for the trailing trio. Four clubs vying for two places offers better odds than three for one.
Spurs had an opportunity to remove themselves from the fray with a win in the North London Derby. The chance didn't appear to interest them. Tottenham's play was erratic, disorganised, far from what fans expect. Aaron Ramsey put Arsenal on top early but it should have been worse. Thankfully for the LilyWhites, the officials struggled as well.
A controversial penalty was awarded to Spurs from a set piece when Arsenal defenders appeared to interfere with Harry Kane. Replays revealed Kane was offside on the delivery and therefore interfering with the Gunners rearguard's ability to clear the ball. VAR would have overruled the penalty but the Premier League is much slower off the mark with video review than Kane was on the free kick. Not one to look a gift horse in the mouth, the 25-year-old coolly levelled proceedings.
Anthony Taylor then awarded a penalty kick at the other end for extremely minimal contact between Davison Sanchez and Pierre Emerick Aubameyang. When the Colombian tapped him on the shoulder, the Gabonese went down like a toddler on Prozac. The Arsenal speedster failed to convert, however, allowing Spurs to escape with an undeserved point.
A more masterful performance might have kept Tottenham within eight points of Manchester City. Instead, they lag ten behind, within reach of fourth-place Manchester United.
Pochettino's side retain control over their destiny. It would be foolhardy to suggest they won't qualify for the Champions League from their current position but the risk is far greater now than it was just a month ago.
Just how they arrived here is confounding. In January, Harry Kane and Dele Alli went down to injury. Son Heung-min departed for international duty. Somehow, Spurs navigated through that perilous stretch to remain in contention. With their big guns back, they're suddenly misfiring. Not that it's easy but Tottenham continue to find ways to lose titles rather than win one. They are proving the first time is the most difficult.
It's convenient to blame inexperience for their futility but how does that explain Manchester United who are on their third consecutive manager who knows what it takes to win? Ole Gunnar Solskjaer has the Red Devils going in the right direction but Louis van Gaal and Jose Mourinho were both Champions League winners who couldn't find a way to add to United's 20 top-flight crowns.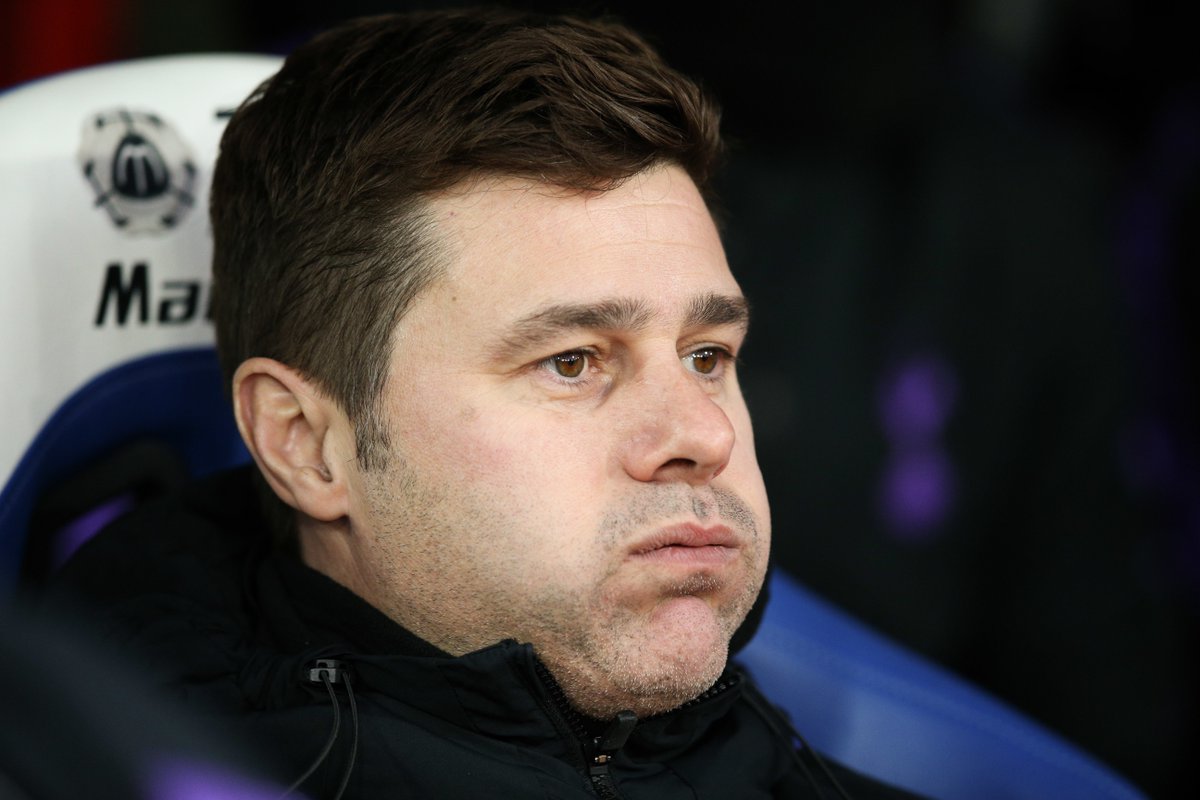 Joe Cole on Mauricio Pochettino comments yesterday 🗣
"If I'm Harry Kane and Dele Alli and my manager says we're five, ten years away from winning a trophy, I'm on the phone to my agent."
What do you think #
THFC
fans..? 🤔
https://t.co/Sd21PHk0Ch
The former Southampton manager's recent comments won't comfort supporters. Asking for a decade's patience to win the Premier League is the joke of the century. Forget ten years. Spurs have nine games to show their quality this term. Two of those nine come against Liverpool and Manchester City. The remaining seven involve clubs outside the top six. If Pochettino can create some urgency and the squad discovers some consistency, they can exert pressure on the two sides above them while leaving the Champions League brouhaha to those below. No one is saying they must win the title but it isn't too much to ask to display intent.
Such a run isn't in Spurs' tradition, however. In recent years, they fell off the pace in April and May. Given they failed to do any business in the summer or winter transfer windows following a closed season shortened by the World Cup, it's difficult to see that changing. The squad isn't fresh or reinvigorated. Rightly, however, supporters don't want to hear cries for patience when the club fails to act or offers excuses for circumstances that were well within their control. The time for patience is at an end.