How does Gedson Fernandes fit in Mourinho's Tottenham?
Has the midfielder arrived at Spurs in the nick of time?
Spurs landed the first signing of Jose Mourinho's reign. In financial terms, it wasn't another Paul Pogba or even a Henrikh Mkhitaryan. Gedson Fernandes arrived from Benfica on an 18-month loan with an option to make the move permanent. While Fernandes isn't a typical Mourinho signing, he might be a quick fix for Tottenham's midfield issues.
Saturday's draw against relegation-threatened Watford illustrated the mess Mourinho faces. If it weren't for Paulo Gazzaniga's penalty save, the Hornets might be celebrating three crucial points lifting them further from the relegation places.
Tottenham continues to struggle in all departments. Their lack of creativity was on display at Vicarage Road. Spurs created just two big chances to the hosts four. Mourinho didn't shy away from giving his new player a debut, replacing Giovani Lo Celso in the 80th minute. Perhaps it was too late to call for fresh legs but despite being on for just 10 minutes, Fernandes looked convincing.
Ten minutes isn't much to go on but Spurs' first choice midfielders are out injured or in Mourinho's dog house. The 21-year-old should expect to be more involved in the coming weeks.
Where does he fit?
The Portuguese plies his trade as a central midfielder. Last season he made 22 appearances for Benfica in Liga NOS and was heavily involved in their European outings, featuring mostly as a midfielder in a 4-3-3. He can line up centrally with Spurs, either as one half of a double pivot in a 4-2-3-1 or in the middle of a 3-5-2. His determination, eye for a pass, and ability to win possession makes him ideal in those roles.
It doesn't end there, Fernandes is versatile. He played on the right flank earlier in his career.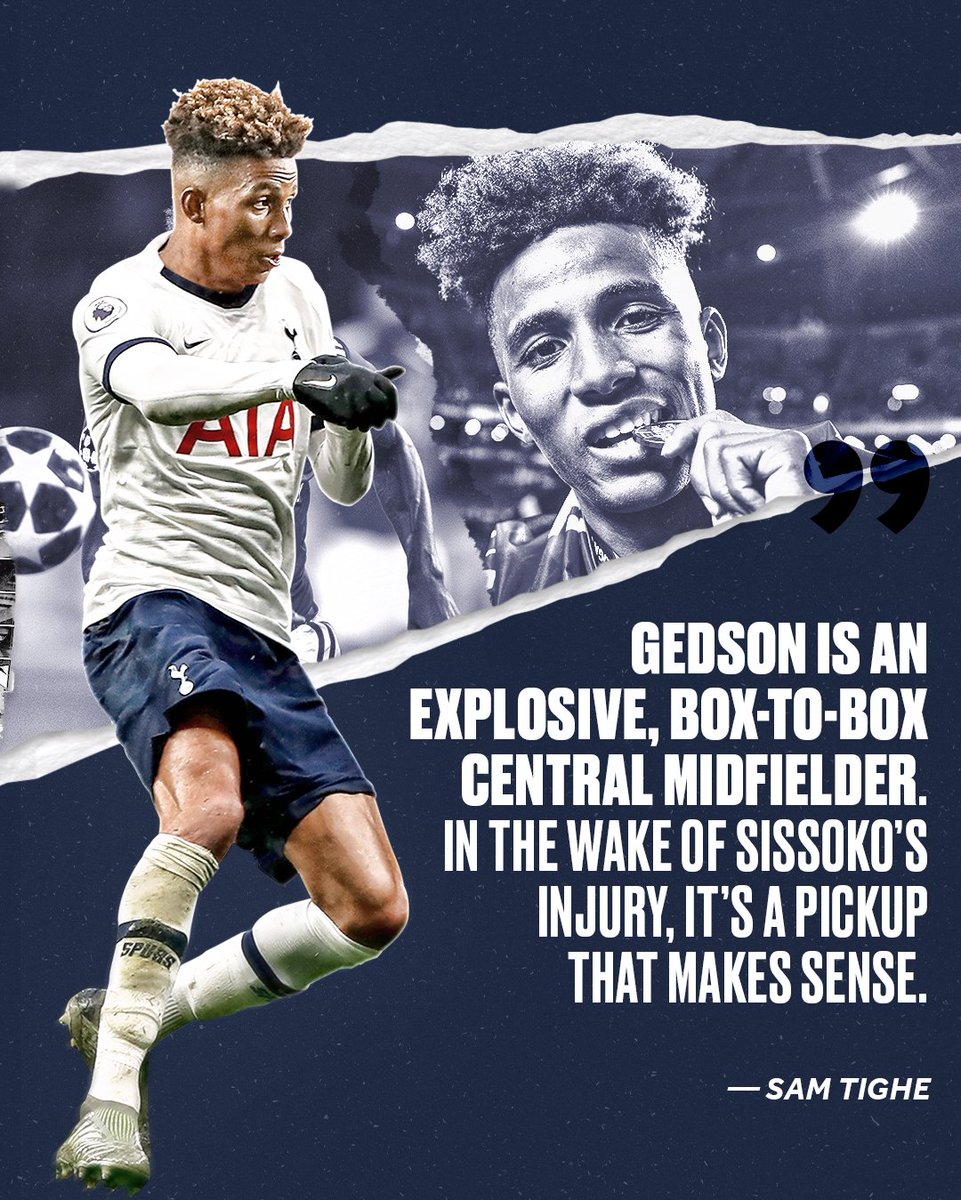 "An explosive box-to-box midfielder" 💥
@stighefootball breaks down Gedson Fernandes as he arrives at Spurs
https://t.co/vbRruIT4vU
Expectations
With Christian Eriksen's departure a certainty and Harry Kane's long term injury forcing Lucas Moura and Son Heung-Min to play upfront, Mourinho needs a body in attacking midfield. A tireless runner with quick feet, Fernandes enjoys taking on defenders. That said, the youngster isn't one to thrive in a number ten role and there are question marks regarding his health.
Injuries kept him from starting all but two league games with Benfica before leaving for North London. In addition, Bruno Lage wasn't enamoured with Fernandes in his 4-4-2. Julian Weigl's arrival from Dortmund pretty much spelt the end. The club put Fernandes their unwanted merchandise in the shop window and Tottenham walked by.
Settling in London won't be an issue for the player. His family took up residence a few years ago. Their presence could be advantageous. His struggles with language and culture will be eased. They can help him find whatever he needs off the pitch. His focus can be between the white lines. If he focusses on finding his best form and taking the opportunities which come his way, there is no reason he can't find a place in the squad.
As for supporters, they must realise Mourinho is going to rebuild. Patience is the watchword all around.