Spurs still looking lethargic despite Mourinho switch
Are Spurs just not as talented as we think? Or has Mourinho lost his magic? Either way, the North London club still has issues.
Background Image Via: Wikimedia Commons/Bill Boaden. CC BY-SA 2.0.
They say fortune favours the brave. Well, Tottenham Hotspur's man in command certainly has guts. When Daniel Levy took the decision to sack Mauricio Pochettino, just six months after reaching a Champions League final, the footballing world was left open-mouthed. After all, Poch was building something special at White Hart Lane and it's quite remarkable a sloppy start to the season potentially unravelled a half-decade of excellent work.
Perhaps the one thing more shocking than giving Pochettino his marching orders was hiring Jose Mourinho. The self-proclaimed Special One was once the world's best. He's since been humbled. Mourinho's time at Manchester United, his most recent job, left plenty to be desired. You can't blame him for being so stubborn, after all, his tactics set the blueprint for the early noughties.
Spurs sought a winner, Mourinho is exactly that. With a mega-talented squad still in place at White Hart Lane, perhaps the Portuguese was the one to help the Lilywhites take that next step. The results have been largely positive, though losses against Manchester United, Chelsea and Bayern Munich were somewhat predictable. Their most recent fixture, a 2-2 draw with Norwich City, was painful viewing. Even in victory Spurs have underwhelmed.
Usually when a new manager is appointed, you expect to see a sudden turn-up in form with players keen to impress. The 5-0 drubbing of Burnley feels like the exception to the rule rather than the norm. In typical Mourinho fashion, this Spurs side is building a slender lead and holding what they have with bodies behind the ball. That's not in the nature of this squad, who've been taught to go for the jugular rather than sitting back.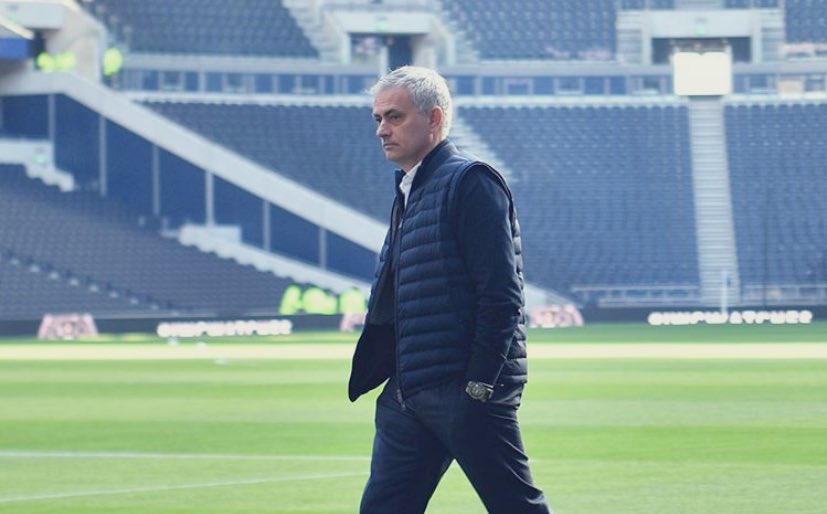 🗣 | Mourinho was asked if Spurs need to sign defenders in January:
"No. No. January we have a little bit more time to work and with work we are going to try to improve."
https://t.co/nal8F8Omlj
I guess that's just Mourinho. Why should we expect any different? It's going to take this squad time to adjust to his regimental tactics and it's always harder undergoing that change mid-season. You also have to factor in players who simply don't want to be there. Toby Alderweireld and Christian Eriksen need to get away from the squad, with Mourinho focusing on players who actually want to be at White Hart Lane.
The full-back position is a huge problem. Ben Davies' and Danny Rose's injuries are an issue, as is Serge Aurier's rashness and inconsistency. Mourinho is working with a defensive system with defenders who simply can't defend. That's not his fault though it's the hand he has been dealt.
Given a full summer transfer window to bring in his own players, we'll likely see huge steps in the right direction being taken. Until then, though, the fans will have to be patient. There are going to be some bumps in the road and right now, it feels like Spurs are outsiders in the race for the top-four.
It's up to Levy to remain patient with Mourinho. For me, he pulled the trigger on Poch too quickly and he can't afford to make those mistakes again. If they can somehow secure Champions League football, then White Hart Lane may well be the premier destination in London in the 2020/21 term...
One thing Mourinho will guarantee at some point is trophies, though Spurs will also have to be ready for the inevitable meltdown in a few years... I guess only time will tell.