What will become of Daniel Sturridge?
Daniel Sturridge's downward spiral hit another low two weeks ago as Liverpool announced he will be released at June's end. The English striker must now search for a new club to begin the process of rebuilding what was once a promising career. Enticing suitors shouldn't prove too difficult considering his enormous talent when in full flow.
Sturridge showed flair at Manchester City before moving to Chelsea, where he struggled for game time in all but one season. Sandwiched in between his spell at Stamford Bridge, the then-22-year-old enjoyed success on loan at Bolton Wanderers, finding the net 8 times in 12 Premier League games. Such form convinced Liverpool to part with £12 million in January 2013. At Anfield, his reputation initially grew.
During Sturridge's first full campaign on Merseyside, he notched 21 league goals, a tally only bettered by the man he worked in tandem with, Luis Suarez, who netted a season's 31. The pair couldn't quite prevent the Reds agonisingly missing out on the title to Man City, as again happened most recently, yet their contributions were each recognised in the PFA Team of the Year.
Not long after, though, things began to deteriorate for Sturridge. Injuries have played a key part. He's suffered 12 separate problems since his sensational 10-month spell, including both hamstring and hip issues. In all, it's kept him out for a year, two months.
Injuries aren't the only thing at fault for Sturridge's demise. He's never suited Jurgen Klopp's system. The German utilises a high press, meaning his forwards must work tirelessly to close down opposing defenders. Roberto Firmino doesn't shy away from such responsibility as Liverpool's regular striker. Sturridge, meanwhile, almost always did. Prioritising goal-scoring glory over willingness to restrict the opposition is another reason why he now finds himself clubless.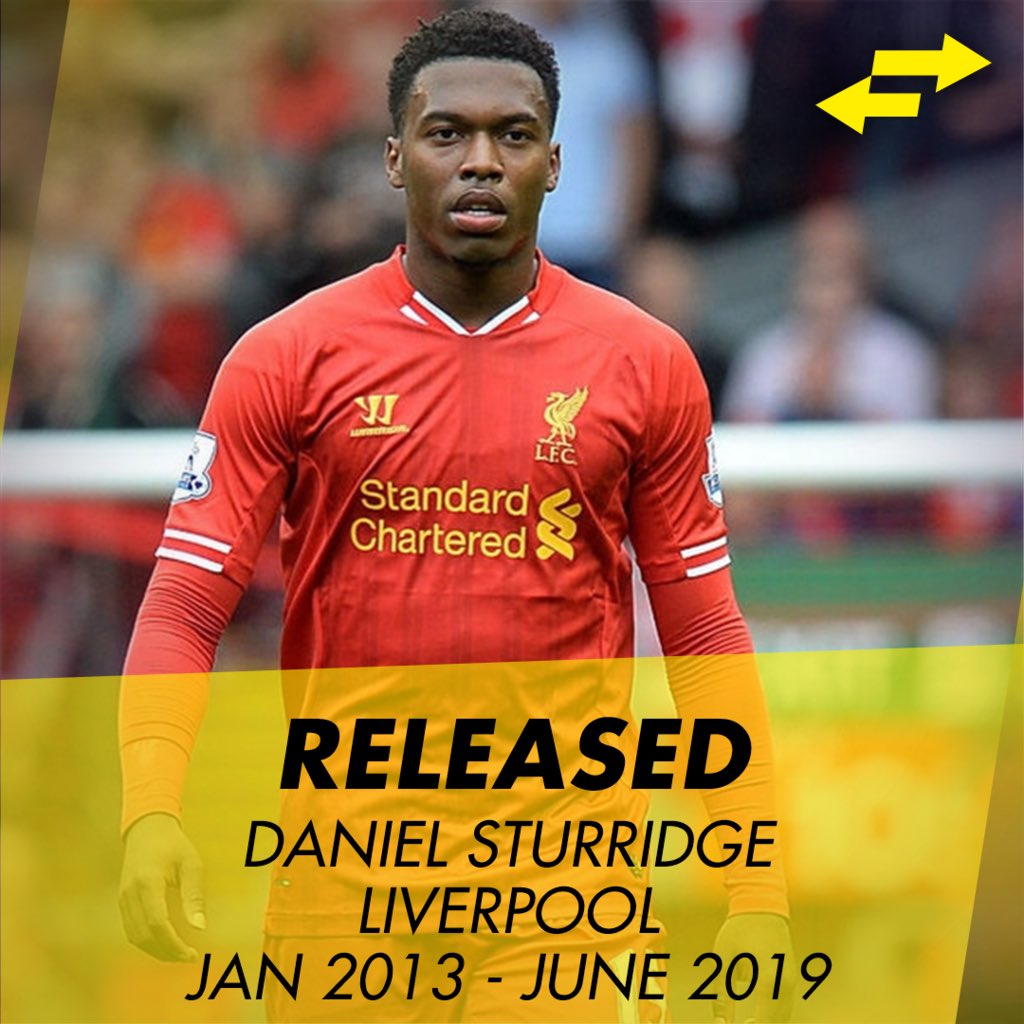 If Sturridge feels defeated in England, he may decide to pack his bags and head to the United States. Rumours strongly suggest he's set for MLS. Fellow English frontman Wayne Rooney made that particular switch last summer, joining DC United. It's paying dividends for the 33-year-old, who's racked up 20 goals in 35 matches so far.
Sturridge wouldn't arrive with as high a status as Rooney. Still, he'd add greatly to an MLS side in commercial terms. That's an important factor due to the US Soccer Federation's desire to appeal globally.
Should Sturridge wish to slip away from the Premier League's intensity yet remain not too far from his birth country, then Scotland is a possibility. Steven Gerrard reportedly wants to bring his former Liverpool teammate to Ibrox this summer. At Rangers, the Birmingham-born attacker would no doubt be given ample opportunity to prove worth.
The Gers' top scorer this season with 30 league goals, Alfredo Morelos' disciplinary problems have cast doubt on his future. Jermain Defoe may be brought back following a successful loan spell from Bournemouth, although at 36, he won't start every game next term. Signing Sturridge would boost the Teddy Bears' attacking options. He's equipped to score 20 goals at least in a Scottish Premiership campaign.
Remaining in England's top flight also looks open to Sturridge. Some media outlets have Aston Villa fighting for his signature. Dean Smith's side face a likely relegation dogfight after securing promotion via the Championship playoffs. Goals are key to ensuring Premier League survival. This season's three lowest scoring teams, Huddersfield Town, Fulham, and Cardiff City all suffered the drop.
Sturridge might not be a natural finisher in the typical sense, but he can make something out of next to nothing. Villa recently broke their record fee in splashing out £22 million on Club Brugge striker Wesley. They may still need more to replace Tammy Abraham, whose goals propelled them to the promised land. Having been leased temporarily, Chelsea's youngster could fit in at Stamford Bridge sooner than later.
As well as Gerrard, Brendan Rodgers is perhaps also seeking a reunion with Sturridge this summer. The two demonstrated potential during their time together at Liverpool. Though displacing Jamie Vardy as Leicester City's go-to man is mission impossible, Sturridge's proficient link-up play could help the pair to form a thrilling, successful partnership.
If the King Power doesn't appeal, St James' Park might. Newcastle United require additional quality in order to push up the table. Particularly in attack. It's uncertain whether key figure Salomon Rondon will return after his loan from West Bromwich Albion expired. Turning out for the Magpies, Sturridge's propensity to rattle the net could elicit memories of Alan Shearer. Toon faithful cry out for such an icon.
The big question now is, will Sturridge ever regain his formidable reputation, the kind which enabled him to become an England regular in not so distant past?
To achieve that, the 29-year-old must persist with English football. He still has a few good years ahead and no doubt deserves better than his four league starts this season. Searching for a quieter life in MLS wouldn't bring out Sturridge's best. Neither would a move to Rangers as there's little prestige playing in Scotland's top division. Despite no longer being reliable enough for the Premier League's big six, he's still capable of proving crucial for either a relegation-threatened side to reach safety or a mid-table team to challenge the status quo.