Has success without Neymar unveiled another dimension for Tite's Brazil?
Background image: Leandro Neumann Ciuffo, CC BY 2.0
Brazil has experienced a rollercoaster ride in earning back their gigantic reputation. When Neymar was ruled out of the Copa America, the whole nation probably experienced a scary jolt. The treacherous journey ahead without their biggest influence perhaps looked even more daunting...
Tite might've felt especially guilty after risking his bright spark in a needless friendly against Qatar. However, if Neymar's injury troubles before the game pointed towards anything, disaster was just around the corner. But the 58-year-old isn't the character to sulk in the face of tragedy. His devotion to his country preceded any obstacles which threatened another nightmare like 2014.
You know what they say. One closed door opens up multiple other ones. While losing the PSG sensation proved a big blow to their planning, some unearthed gems lied in wait. If anyone underestimated Selecao's effectiveness due to their former captain's absence, they couldn't be any more wrong. If anything, it ended up making them even more motivated to showcase their true potential.
To Tite's credit, he's handled the situation expertly. It's perhaps safe to say Neymar's inclusion restricted him from tinkering his style in recent times. It's almost like his star man's setback is a sneaky blessing in disguise from the footballing gods. After watching Brazil play like the five-time FIFA World Cup champions, even they might be smiling now.
While a gaping void was obvious on the left-wing, unforeseen inspirations rose to the occasion. A lowly figure with ultimate homegrown experience, Everton has emerged as Brazil's new darling boy. With two goals along with an assist, he's shone with his irresistible skill going forward, forcing the "experienced" stars like Richarlison as well as David Neres to take the backseat.
Moreover, another persisting conundrum found a solution in this Copa America. Following a drab goalless draw against Venezuela in the group stages, the 58-year-old decided to run an experiment against Peru. Something many have long craved has been rewarded to them. Roberto Firmino and Gabriel Jesus, rivals in the Premier League, were united together in national colours. Watching Jesus' impressive work for Pep Guardiola down the wing and Firmino's all-around, hard-working demeanour, Tite finally figured out they'd form a dynamic partnership - as opposed to either playing up top alone.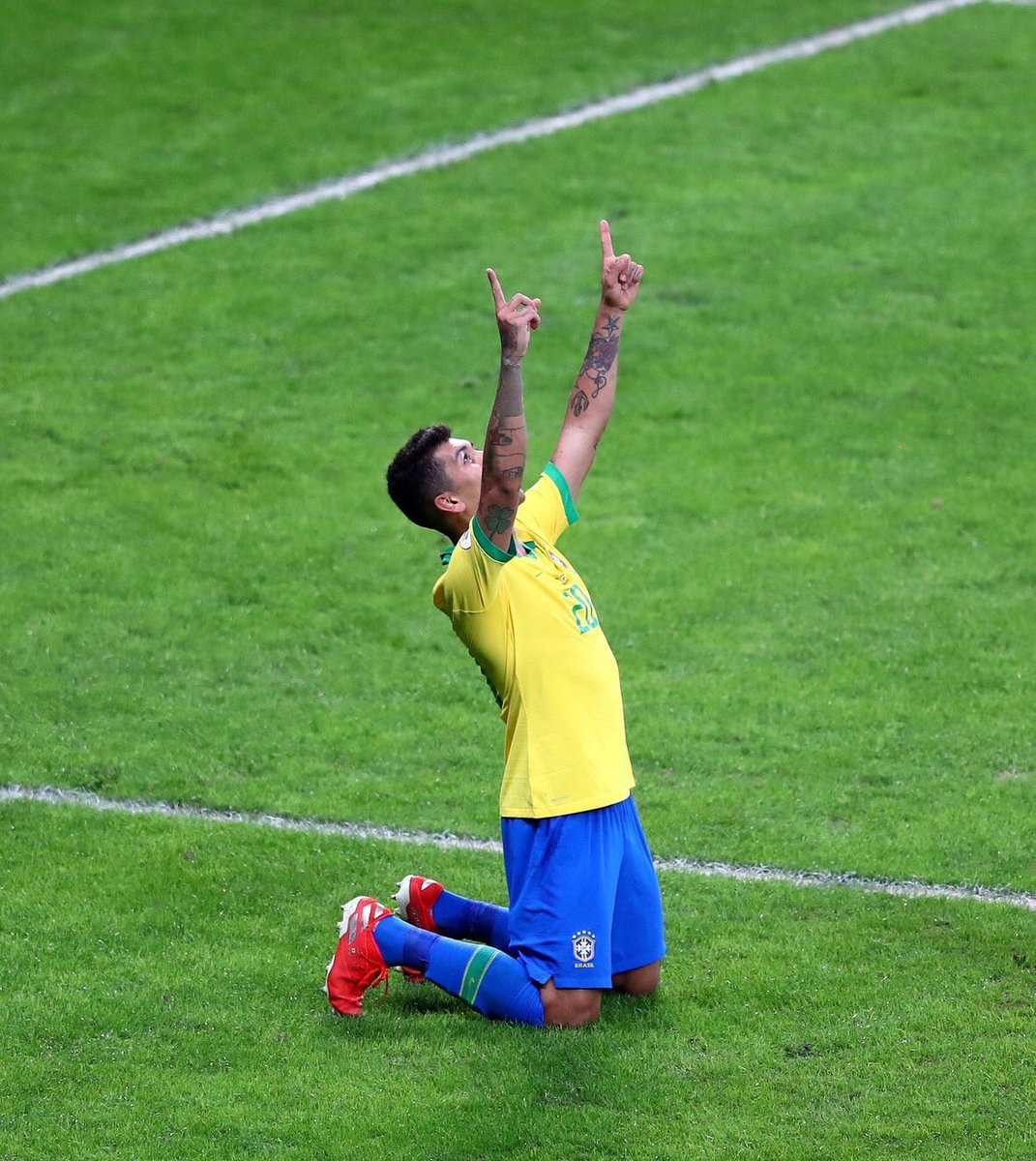 With both often interchanging positions as well as roaming all over to bring an unpredictable vibe, this revamped "Samba Style" has left the opposition bewildered. Peru were thrashed 5-0, Bolivia 3-0 and even Argentina couldn't handle their spice around the penalty area. Philippe Coutinho also looks closer to home in a creative lynchpin role, while Dani Alves keeps turning back the years with his attacking prowess.
Most importantly, their defensive set-up has improved greatly in recent years. Having conceded no goals so far, Allison's safe hands mingled with a strong backline has helped superbly keep the hungry opposition at bay. That being said, it's their attacking wonder which has understandably captivated everyone's attention.
Not only have the Selecao reached the finals for the first time since 2007, but they've played more effective, attractive football than in recent years. Tite was under pressure to come up big or risk losing his job, but he's finally sparked the fire back into the Selecao. Not only does the current core look primed for big things, but the likes of Richarlison and Neres gaining big-time experience and Neymar's eventual return will soon create a fiercely competitive environment.
Moreover, the likes of Rodrygo as well as Vinicius Junior coming up spells bigger treats gracing the Brazilian fans sooner rather than later. The current issue, however, is to lift their eighth Copa America title by ending Peru's underdog tale. Of course, on Sunday, Ricardo Gareca's inspired unit isn't the same one they thrashed earlier on. Complacency could cause the upset of the summer.
That being said, the Selecao's unbreakable concentration and destructive ability this year show there's little to stop them. With thousands cheering on as the 12th man, Tite's men are finally ready to lift their curse. It's ironic they do it without Neymar, but perhaps the reviving Samba magic indicates there lies a brighter future beyond their biggest superstars.