Why Gernot Rohr should be crucified for Nigeria's struggles, not Balogun
Leon Balogun needs to find himself. Hopefully, he does it before the 2019 African Cup of Nations is over. While the light-skinned Nigerian battles his demons, fans of Nigeria can't seem to give him a breather. His manager, meanwhile, has somehow escaped these sharks. Simply put, Gernot Rohr deserves some questioning.
Winning can act as the perfect mask for underlining issues going on within. All it takes is one defeat to puncture the bubble. Many who keenly follow the Super Eagles rarely pondered on the team's failure to beat opponents by more than one goal in their first two AFCON games. Or why Nigeria can't manage to score in a match's first half. Defensively astute and first to qualify for the knockout stages, all that didn't matter when they faced a stern test from a side ranked 63 places below them.
June 30th was a sad day for Balogun. Notably, the game's 13th minute against Madagascar. His error in misjudging a cross-field pass [which he called for] was intercepted by an on-rushing Lalaina Nomenjanahary, who rounded Ikechukwu Ezenwa in the Nigerian goal before slotting home.
The mistake caused a frenzy on social media. The public outcry had cringe-worthy insults being hauled at Balogun. The German-born defender instinctively showed class by heading over to Twitter and apologizing for being human. Considering the unacceptable defeat, one wonders why Nigeria's manager didn't do the same.
Balogun may have made a horrible gaffe, but it's no worse than Rohr's errors in team selection lately.
Only Gernot Rohr would include a player in his AFCON squad who hasn't tasted competitive Premier League action for Brighton since December 2018. Then, to compound matters, start him in every game as if expecting Balogun to perform some sort of magic. Perhaps sharing the same birthday is the reason. Nothing else makes more sense.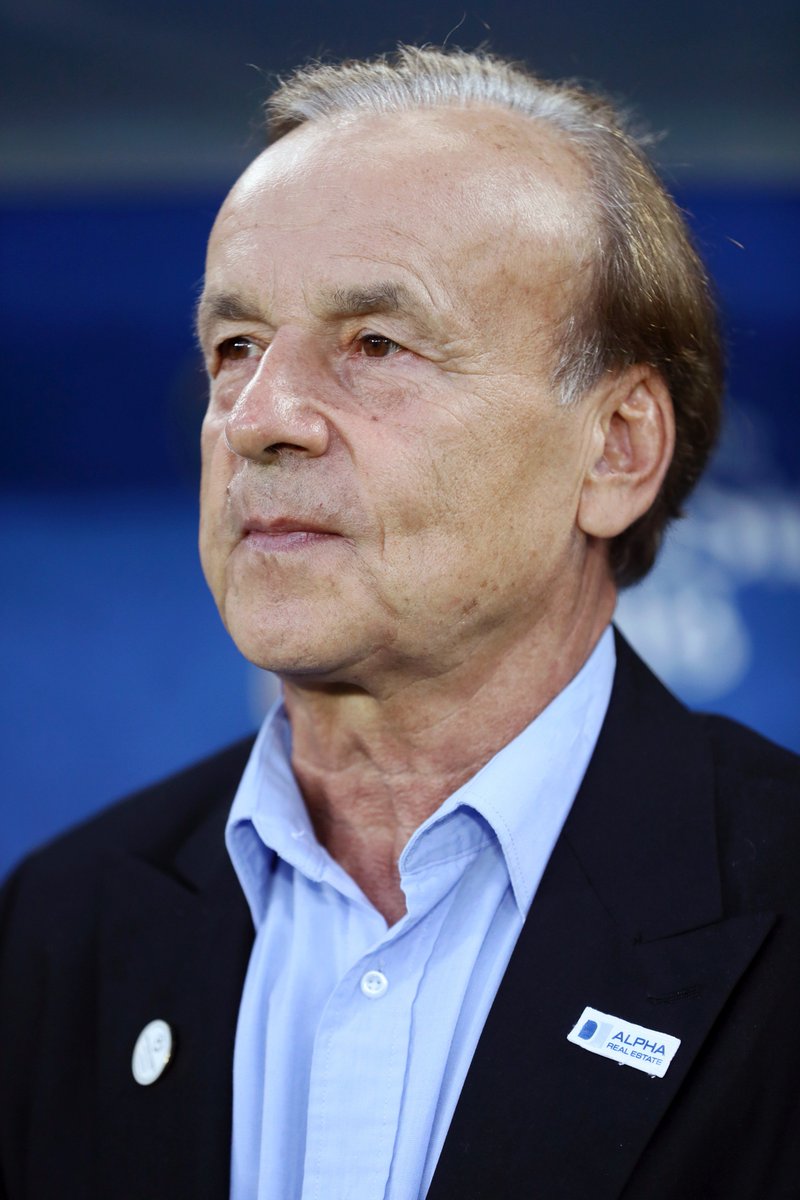 It's worrying that Nigeria managed only a single shot on target against Madagascar. Their attack was easily snuffed out by defenders playing in French football's fifth tier. There wasn't a sniff at goal for Henry Onyekuru, a forward who scored 14 times to help Galatasaray win this past season's Turkish League. Nor for the highly-gifted Victor Osimhen.
In midfield, the Super Eagles were truly featherweight. They lacked creativity. It was evident even to a bat that captain Mikel John Obi is unfit to compete. The 33-year-old, who recently signed a two-year-contract with Trabzonspor, was drained almost empty during his five-month spell at Middlesbrough. Clearly, he's still recuperating and shouldn't be starting matches.
How about playing Oghenekaro Etebo in central midfield? That's another huge blunder Rohr keeps making. The 23-year-old was named Stoke City Player of the Year due to his speed, drive and abilities in the final third. Deploying him deep is like keeping a lion caged. Etebo is actually a better attacker than Arsenal's Alex Iwobi.
In the goalkeeping department, Rohr remains confused. He stuck to Francis Uzoho at the World Cup, meaning everyone thought he'd found his first choice. But the German later dropped the Spanish-based shot-stopper. Even now, he can't choose a number one between Daniel Akpeyi and Ezenwa.
Rohr has got his system mixed up. A tactical expert would have trouble detailing Nigeria's play. The laxity on show is quite scary. Particularly for ardent Super Eagles fans.
Nigerians are erring by roasting Leon Balogun alive. The defender can't give what he doesn't have. It's Gernot Rohr who must be called in for serious stick.