Surprising Crystal Palace continue to confuse
Background Image Via: Wikimedia Commons/Christal Palace. CC BY-SA 3.0.
Crystal Palace continue to be English football's enigma. From earning an unlikely Premier League promotion in 2012/13 to struggling last term but eventually powering to a twelfth-placed top-flight finish, The Eagles always confuse.
Their start to the 2019/20 term is proving to be no different. Many questioned where Wilfried Zaha's head would be at, but after having a mini-tantrum and minor moan, the top-class 26-year-old is back to playing with regularity. It's only a matter of time before he starts banging in the goals.
After four games, Palace sit in fourth-place in the table. They'd begin their season by drawing 0-0 to Everton, before heading to Sheffield United and losing 1-0. In typical fashion, Roy Hodgson's boys would then travel North to Old Trafford and turn over Champions League hopeful's Manchester United 2-1. They'd then lose to Colchester United on penalties in the Carabao Cup and beat Aston Villa 1-0 in the league. Talk about unpredictable...
One area where Palace have been super-consistent is penalties. Rumour has it there are three things in life that are certain; Death, taxes and Luka Milivojević converting from twelve yards. In fact, the 28-year-old Serbian has actually finished the last two season's as the top-scorer at Selhurst Park, with 10 and 12 goals respectively. He is the vital cog in that Palace engine room and he doesn't wear that captain's armband for nothing. He'll be expected to have another prolific season if the South London side is to continue their early-season heroics and better the tenth-place finish they achieved back in 2015.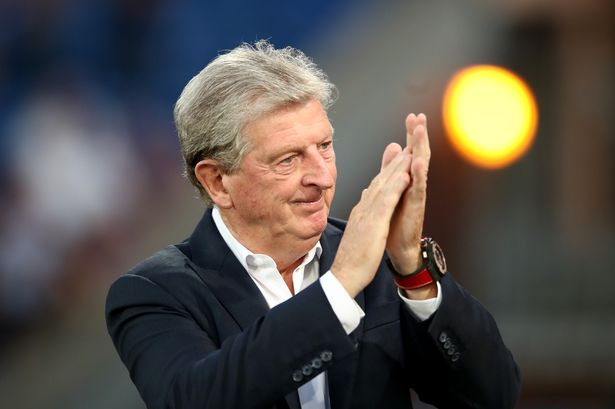 🏴󠁧󠁢󠁥󠁮󠁧󠁿| #
PremierLeague
Let's talk Crystal Palace. @
CPFC
🦅
After 4 rounds of the #
EPL
, Palace have:
➡️scored 3 goals (#19 in the league)
➡️conceded 2 goals (#1)
➡️fired 25 shots (#20)
➡️created 4 big chances (#20)
➡️made 60 fouls (#1)
➡️won 7 points (#4)
Weird? But successful.🤷‍♂️
https://t.co/qfqlpxviiO
Defensively, Palace has been exemplary conceding just twice (the best in the division). That's despite losing the gifted Aaron Wan-Bissaka to United in a £50million deal. Hodgson deserves heaps of credit for setting up his side in such a well-organised fashion, though Spaniard Vicente Guaita is proving why he's amongst the most underrated shot-stoppers in the division.
Then when you sprinkle in Patrick van Aanholt's attacking flair, Joel Ward's class and Gary Cahill's experience, you have the perfect mix of skills to frustrate opposing attackers while offering just enough in attack to keep them honest.
With all that said, Palace's weakness is clear; scoring goals. In fact, 66% of their total finishes so far came in that game at Old Trafford during match-week three, while The Eagles sit bottom in total shots (25), big chances created (4), and most fouls committed (60). Their game-plan is evident - keep it tight at the back, don't venture forward unless it's an absolute necessity and commit cynical fouls to stop the counter-attack at the source. The proof is in the pudding, the results are clear for all to see, albeit only a small sample size.
Alright, Palace has ridden their luck somewhat and there's no doubt they'll have to improve if they want to stay inside the top half. Sure, there may be some tricky spells just on the horizon, but Hodgson must stick with what he knows even in times of struggle.
This weekend, Palace head to North London to take on Tottenham Hotspur. Book them in for a 1-0 win courtesy of a Luka Milivojević after yet another Hodsgon masterclass...