Sympathising with Jose Mourinho
Is Jose Mourinho not that special anymore, or is there more to it than that...?
Background Image Via: Wikimedia Commons/Daniel. CC BY 2.0.
When Tottenham Hotspur made the incredibly bold decision to sack Mauricio Pochettino, Daniel Levy would've understood the risks involved. The businessman from Essex simply had to get his next appointment bang on, after all, this is a side who contested the Champions League final just a few months prior to relieving Poch of his duties...
Jose Mourinho, arguably the greatest manager in the Premier League since the turn of the century, was called upon. The self-proclaimed Special One would be as close to a sure thing as possible, right?
Well, after a pretty solid start to life in Mourinho's beloved London, the wheels started falling off quicker than usual. The Portuguese isn't the sort to leave any club in good shape when he leaves, though that usually happens after two or three seasons. Chelsea, Manchester United and Real Madrid will all attest to that. What's unfolding at the Tottenham Hotspur Stadium is eerily similar to what we've become accustomed to, albeit things are unravelling at a far hastier pace. Why?
First and foremost, moving to a new club mid-season is never easy. What typically occurs is a lively start as players are injected with a morale-boost as they look to fight for their place. We witnessed that as Spurs started to play some fast,-free-flowing, confident football. That honeymoon period is now over. The Lilywhites haven't notched a victory in their last six attempts, while looking mightily underwhelming along the way. They're slipping down the league table along with being dumped from both the FA Cup and Champions League. Levy made the Pochettino-to-Mourinho switch in an effort to win trophies. Spurs will now have to wait another twelve months at the very least.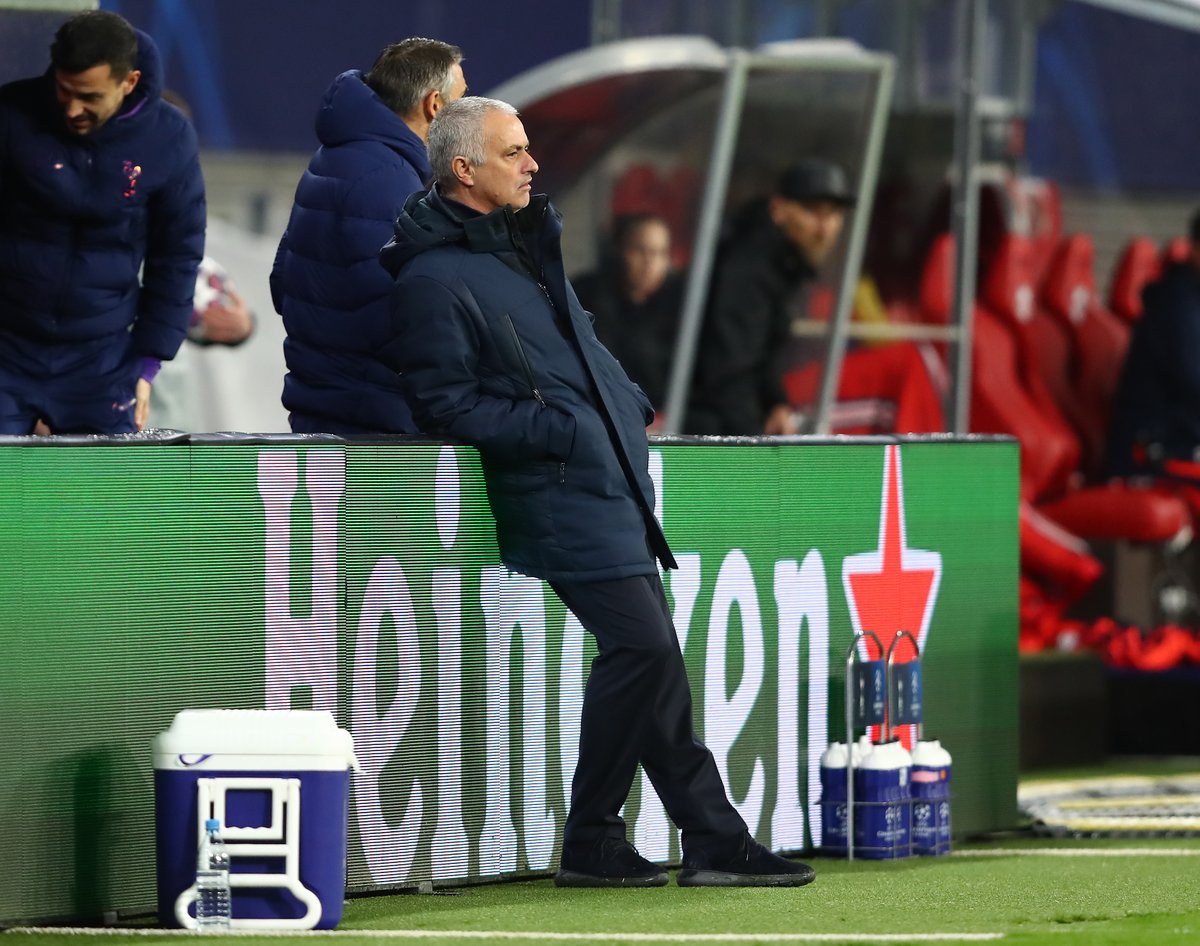 6 - José Mourinho is winless in six matches in all competitions (D2 L4) – the longest winless run of his entire managerial career, with tonight being his 935th match. Spiral.
https://t.co/Jh4AmBNhqb
Let's have it right, Mourinho's tactics are at the opposite end of the spectrum to Pochettino's. Spurs used to want the ball while having the lions share of possession. Under their new Portuguese boss, they'll look to sit back, soak up pressure and counter with pace. Shifting player's mindsets, in the midst of all the action, isn't easy. It's why world-class managers like Mourinho don't tend to take on new jobs until the summer. It's just that the Spurs job suited him perfectly. London is a place he and his family love, Spurs have some sublime players, while the club, on the whole, is on the up. That stadium is easily the best in the country, who wouldn't want to work there?
Then you have injuries. Harry Kane tore his tendon during Spurs' first match in 2020. We haven't seen him since. Moussa Sissoko's season is over, as is Heung-Min Son's. More recently, January signing Steven Bergwijn has gone down with an ankle injury. We probably won't see him until the 2020/21 term. Sprinkle in recurring problems to Ben Davies and Davinson Sanchez, while problems to other first-team members have happened intermittently, it goes a long way to explaining Mourinho's issues. It's tough to work with a thinned out (in terms of both numbers and quality) squad.
Look, there is nothing Spurs can do now. The sensible thing to do is let this season play out and re-assess over the summer. For me, Mourinho's best years are firmly behind him, though he's still miles better than most and I do believe he'll win a trophy in North London at some point. Stick with it, let those players get a full pre-season of Mourinho-ball under their belt and no doubt the Tottenham Hotspur Stadium will be a much happier place in the not too distant future.