Why taking a rebuilding job is becoming a risk for established managers
For managers, choosing the right job is essential. In the modern-day game when money is more prevalent then ever, the elite clubs from yesteryear are finding it more challenging to compete with each passing season. The project at hand at clubs like Manchester United, Bayern Munich and Real Madrid are becoming tougher by the day. They all possess underlying issues that are now more problematic than just throwing money around like it's going out of fashion. Ask Jose Mourinho, his latest managerial spell at Old Trafford typified it perfectly. These days, there are far more long-term 'projects' than quick-fixes.
The top clubs around the world are so used to winning trophies and being successful that any bad spell under any manager now is deemed an instant failure regardless of past records. The Red Devils are in search of a new man to take them further and deliver them more glory both domestically and across the continent. They have hired the fourth manager in six years since Sir Alex Ferguson left the club...
The problem they find themselves is not one that was caused by any of the managers, but one that accumulated over time regardless of who was in control. Building a team that will challenge across all fronts is harder than ever. Behind the scenes, more work is being done than in the past, it's a bigger operation, meaning more manpower is required. The days of a manager handling the transfer dealings of clubs have been and gone, several sides have now taken the approach of hiring a technical director in order to relieve the stress on the manager; thus allowing him to do what he does best. United, ironically, are still without someone employed in that role.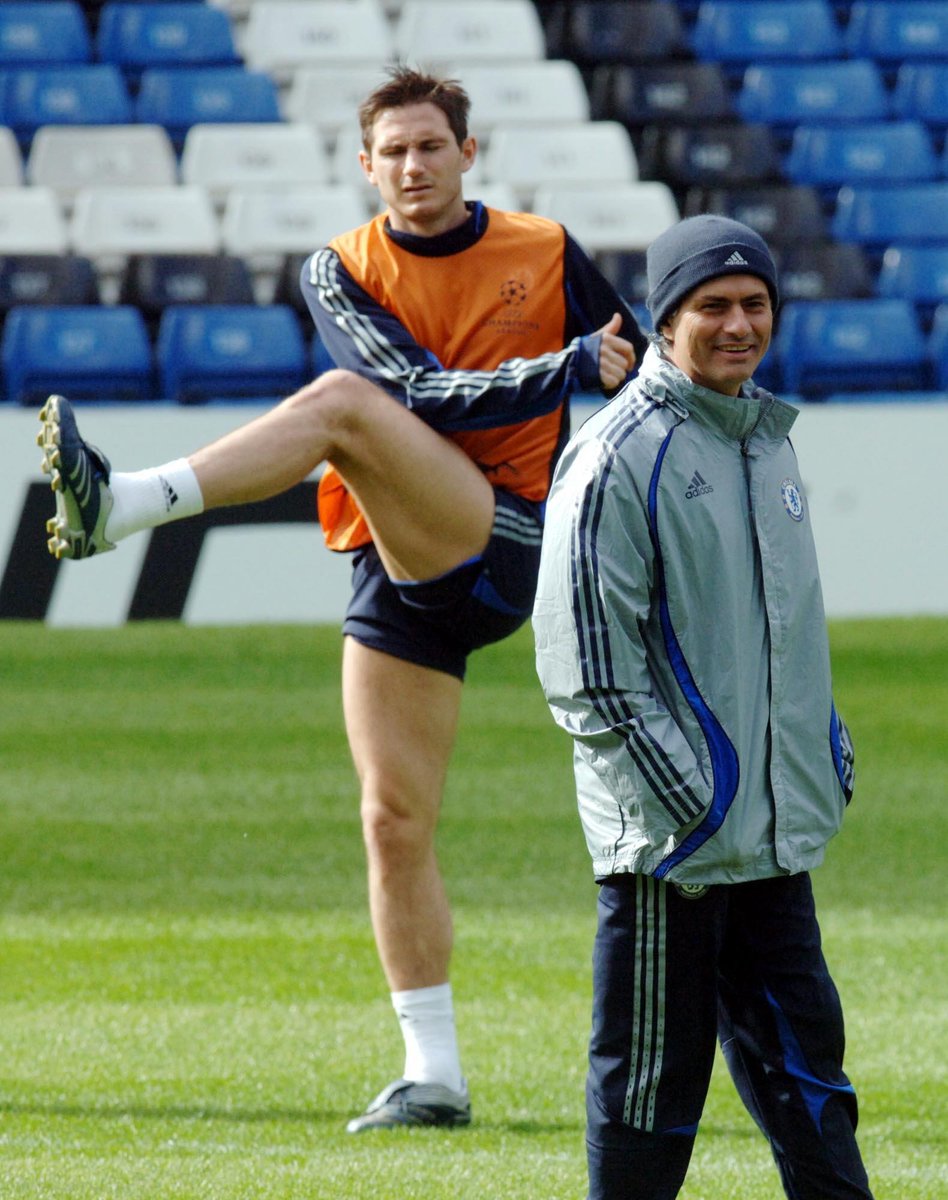 Jose Mourinho:
"I have to adapt to what young players are now... Lampard at the age of 23 was man... The boys who are 23 now aren't men, they're brats."
https://t.co/055zRU4OAm
Manchester City saw this future when they brought Txiki Begiristain from FC Barcelona long before Pep Guardiola arrived at The Etihad. Clubs hiring experience managers like Mourinho and Carlo Ancelotti, without a proper system in place, are more likely to fail. These are seen as patch-up jobs who'll likely move on within the space of a few years rather than trying to build a legacy in one place.
With each passing year, said coaches are on the verge of losing their market value in favour of younger, often less experienced managers that have been groomed at clubs lower down the football pyramid. That's due to the fact that they've never had big-money to work with, instead, they've had to build an infrastructure, a footballing scheme and work from the ground up. Perhaps the best example of this is Thomas Tuchel who has moved from Mainz 05 to Borussia Dortmund, then off to Paris Saint-Germain - all within the space of three years.
I don't mean to keep beating Mourinho with the same stick but you look at some of his transfer moves at United. Players like Alexis Sanchez were signed just when it looked as though both Anthony Martial and Marcus Rashford were starting to flourish under him. The self-proclaimed Special One reverted to type when he had the opportunity to adjust and adapt his own style. On the flip side, you see Manchester City turning down big-money moves for Kalidou Koulibaly, in favour of opting for ball-playing centre-halves like Aymeric Laporte and John Stones. Guardiola is building something, Mourinho wants the quick-fix.
Despite having an embarrassment of riches at United's disposal, this is why it'll take them time whoever they opt for. Ole Gunnar Solskjaer needs to be given the opportunity to bring his vision and ideologies to reality. If that means a year or two of struggle, then so be it, at least they're heading in the right direction with a clear end goal.
Nowadays, things are set up perfectly for many more young, ambitious coaches to take centre-stage. They're getting more opportunities at the highest level, just look at Mauricio Pochettino at Tottenham Hotspur, he is working wonders on a shoestring budget. Senior managers' pragmatism is what is fizzling them out of the game, slowly but surely, and it's certainly going to be interesting to see whether club's continue to look into the future rather than opting for a CV that is already dazzling with quality.