The €4 million man upstaging Cristiano Ronaldo
When news broke of Cristiano Ronaldo's move to Juventus, it's fair to say that a few Serie A records instantly came under threat. The man from Portugal is up there amongst the games' great goalscorers. He has already scored over 650 times for club and country.
With Ronaldo playing for a Juve team that has been dominant in a Serie A that is perceived as being weaker than La Liga and the Premier League, many expected that the floodgates would open...
One domestic record that looked to be on shaky ground was the one set by Karl Aage Hansen back in 1949. Hansen scored eight goals for Atalanta in his first six games in Serie A. Despite being in place for 69 years, it looked like this might be the season that the longstanding achievement could go; although nobody expected it to be an unheralded Polish international at Genoa.
Krzysztof Piatek has made a stunning start to his time in Serie A with a remarkable eight goals in his first six games to take him level with the tally set by Hansen all those years ago.
Piatek began his career with his hometown club, Lechia Dzierzoniow. Shortly after breaking into the first team he moved to Zaglebie Lubin where he made over 80 appearances in three years. He didn't exactly show himself to be the prolific striker that he is now proving to be, with 18 goals for the club. However, it was enough to earn him a move to Cracovia where he finally started to show the form that is stunning Serie A.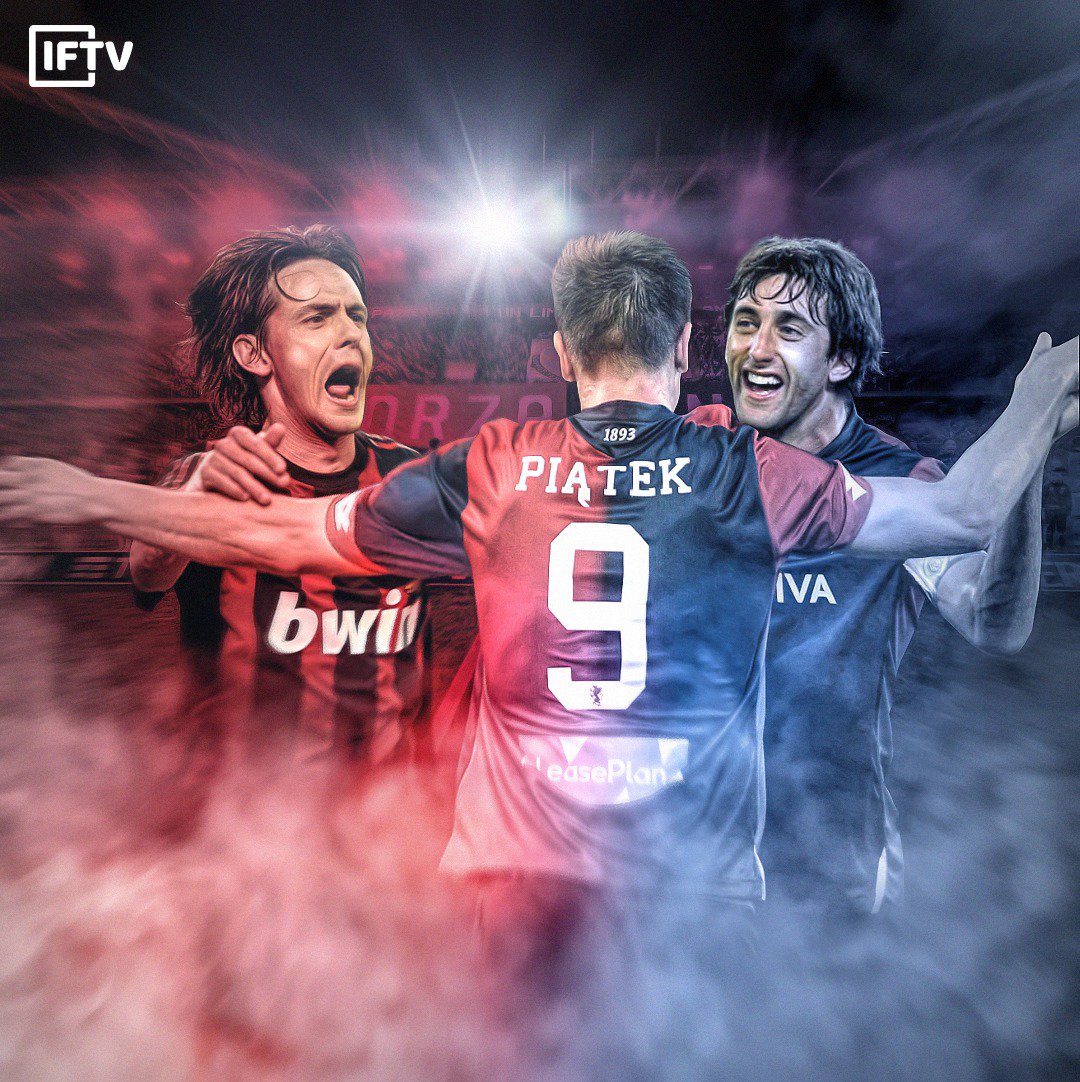 Piatek scored 11 goals in his first season with the Krakow based side before notching 21 last season. That brought him to the brink of the Poland international team, and although he was named in the preliminary World Cup squad, he was one of those that didn't make the final cut for the tournament in Russia. While he didn't do enough to earn a place in the national team, Genoa was happy with what they saw in him and made the move to sign the forward in a €4 million deal.
The striker made an instant impact for the Rossablu. He made his debut in the Coppa Italia and despite only playing for an hour, he managed to score four times in a 4-0 win over Lecce. If anyone thought the striker had got a bit lucky on his debut, he has put them in their place since. Goals against Empoli, Bologna, Lazio and Chievo as well as braces against Sassuolo and Frosinone have left the striker with 12 goals in seven games for Genoa and a record-equalling eight in his first six league games.
Attention will now turn to how long the striker can maintain this form. Obviously, he can't continue to score at the current rate and he will eventually play in a game where he doesn't score, but the real question is how far can he go? He's still relatively young at just 23 years old, so there's probably still room for him to develop and improve. Genoa is an excellent club for him to be at, as he should be playing regular football. However, if he continues to score goals and finishes the season with 20 plus goals then the offers will start to come in and they will be a lot more than €4 million which may see his stay in Genoa shortlived.