The Bundesliga halftime report - Part One
Part one of the Bundesliga half time report. I will be dealing with the strugglers first, reverse order. Based on my preseason expectations I will also award a grade for each side. Once the transfer window is over I will wrap up the in's and out's and offer a prediction for the rest of the season!
18th Place - SV Darmstadt 98 – Pre-Season prediction: 17th          


Fair to say it is going as expected for Darmstadt so far this season, the massively unexpected progress of Freiburg which I will cover in part 2 leads to the Hessen club propping up the table.

One of the last clubs to react and fire their coach as Norbert Meier was let go on 6th December after a home defeat to fellow strugglers Hamburg. Thorsten Frings now has the chance to turn things around, but unless significant investment in the playing staff follows then I do not think there is much chance of survival. Already 4 points adrift, their first game back against fellow strugglers Mönchengladbach is a must win.

Comfortably the league's worst side going forward with just 11 goals for and among the worst at the back with 30 against, reinforcements at both ends of the pitch are required.

Grade so far: C. Hard to be harsh, this struggle was entirely predicted.


17th Place - FC Ingolstadt 04 – Pre-Season prediction: 14th           


Losing Ralph Hasenhüttl to Leipzig was not entirely unexpected but still a hammer blow to Ingolstadt. Markus Kauczinski proved to be an entirely inadequate replacement and he was replaced quickly by Maik Walpurgis who has overseen an improvement of sorts since arriving mid-way through November.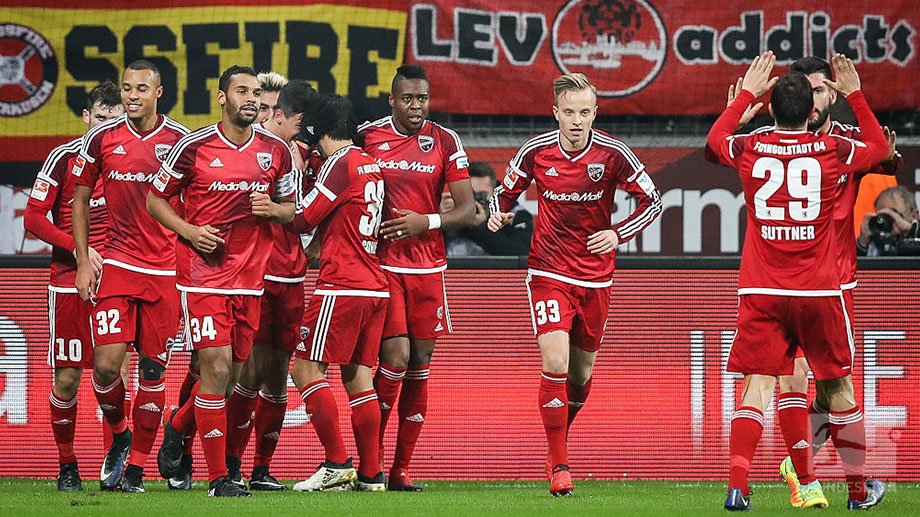 10 points from his first 6 games in charge is a more than decent return and from being totally adrift after 10 games Ingolstadt now find themselves on the tails of the clubs ahead of them. It will be a tall order to maintain that progress but no major surgery is required on the squad, a couple of signings in key areas would go a long way.

Grade so far: D. The board decided to stick in the summer and it backfired spectacularly. A lack of investment on the field and a poor managerial appointment have left them with a mountain to climb.


16th Place - Hamburger SV – Pre-Season prediction: 9th 


Just rotten but anyone who predicts otherwise for Hamburg these days is a mug. So me then.

Defensively a mess (to be fair I called that) and far too much pressure loaded onto Bobby Wood upfront meant Bruno Labbadia was given his marching orders late in September. Markus Gisdol also had a poor start, but after grabbing a point at high-flying Hoffenheim Hamburg have managed to pick up a few results and grabbed a win over Schalke to round out the fixtures before the Winter break.

Defence will be a huge priority in the transfer window, there is enough talent in attacking positions with Wood and Filip Kostic shining on occasion. A dominant Centre Back, not prone to dropping a bollock would be a good start.

Grade so far: E. Better things were expected and will continue to be expected for one of the traditional powerhouses. It remains to be seen if they learn from their mistakes.


15th Place - SV Werder Bremen – Pre-Season prediction: 11th     


Any criticism for Werder will be tempered with the fact that their plans were thrown into disarray after big signing Max Kruse was ruled out for nearly the entire round of fixtures.

That being said Mr Kruse does not play in defence where Werder was shambolic at the start the season, conceding 14 in their first 3 games from a division high 34 against. Viktor Skrypnyk was the first coach to go for this unmitigated disaster and the reins were handed to Under 23 coach Alexander Nouri who oversaw an up and down series of results, wins over Wolfsburg, Leverkusen and Hertha being offset with surrenders to Frankfurt, Schalke and Leipzig.

With Kruse fit again and Werder being by far the highest scorers from the relegation threatened clubs it will again be the defence that will need looking at.

Grade so far: D. Things will get better for Werder in terms of the table, the only caveat to that is the 2 clubs above them can hardly be any worse so it will be a slog until the end of the season.


14th Place - Borussia Mönchengladbach – Pre-Season prediction: 4th      


Laughable that Andre Schubert was the last manager to be relieved of his position, only to be replaced by the man fired from the side one place above them. I have nothing against Dieter Hecking but he is extremely lucky to get this job after the disaster at Wolfsburg.
Speaking of lucky, how Schubert remained in his job so long is also somewhat of a mystery to me in terms of how things have gone, a side that gave Man City 2 good games in the Champions League should not be tooling around in this position in the Bundesliga so the players must shoulder a large portion of the blame. Andre Hahn was a big miss for the early part of the season but it is a lack of a deadly striker that seems to be holding them back the most so that should be a priority in the transfer window.
Grade so far: F. A joint award for poor performance for Mönchengladbach and Wolfsburg. Both have been absolutely rotten. Places to be made up you have to feel!
13th Place - VfL Wolfsburg – Pre-Season prediction: 7th  
Lastly for part one, we deal with Wolfsburg. All I can say is they have been lucky to be where they are now. I at least managed to predict the sack for Dieter Hecking, it was obvious by the end that the players were against him. It is a shame to watch talented professionals downing tools but it happens at most clubs eventually.
Valerian Ismael was another U23 coach promoted to the head coach role and though there was initially not much to shout about 2 wins in the final two games before Christmas will be cause for optimism.
The coffers are also full after
Julian Draxler opted for the cash-rich giants in Paris
so he might get some money to spend. An attacker to support a floundering Mario Gomez must be on the agenda but the addition of Football Manager favourite Riechedly Bazoer is not to be sniffed at. Furthermore just announced is Yunus Malli and Paul-Georges Ntep to offset the attacking midfield options.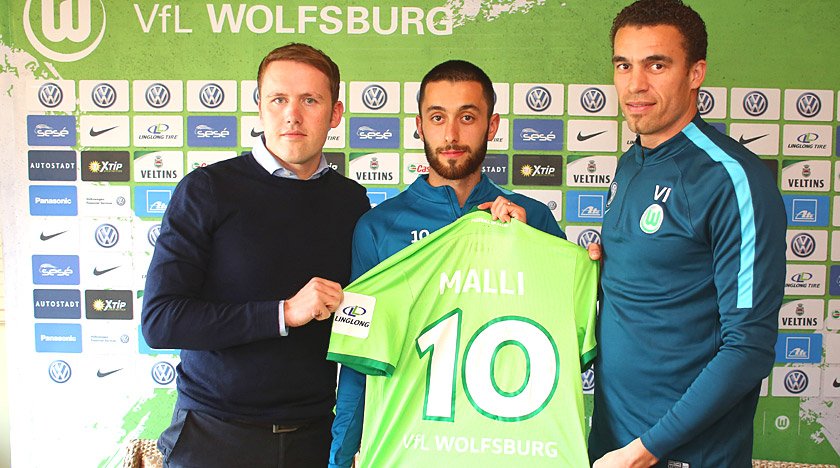 Grade so far: F. A joint award for poor performance for Mönchengladbach and Wolfsburg. Both have been absolutely rotten. Places to be made up you have to feel!

Part 2 on Friday!