The Bundesliga Gameweek 8 preview - Revenge of the giants?
After the horror of our Bundesliga tips in Gameweek 7, can the big boys do any better this week? Find out what Mark Dannell thinks with our preview.


Hamburger SV vs Eintracht Frankfurt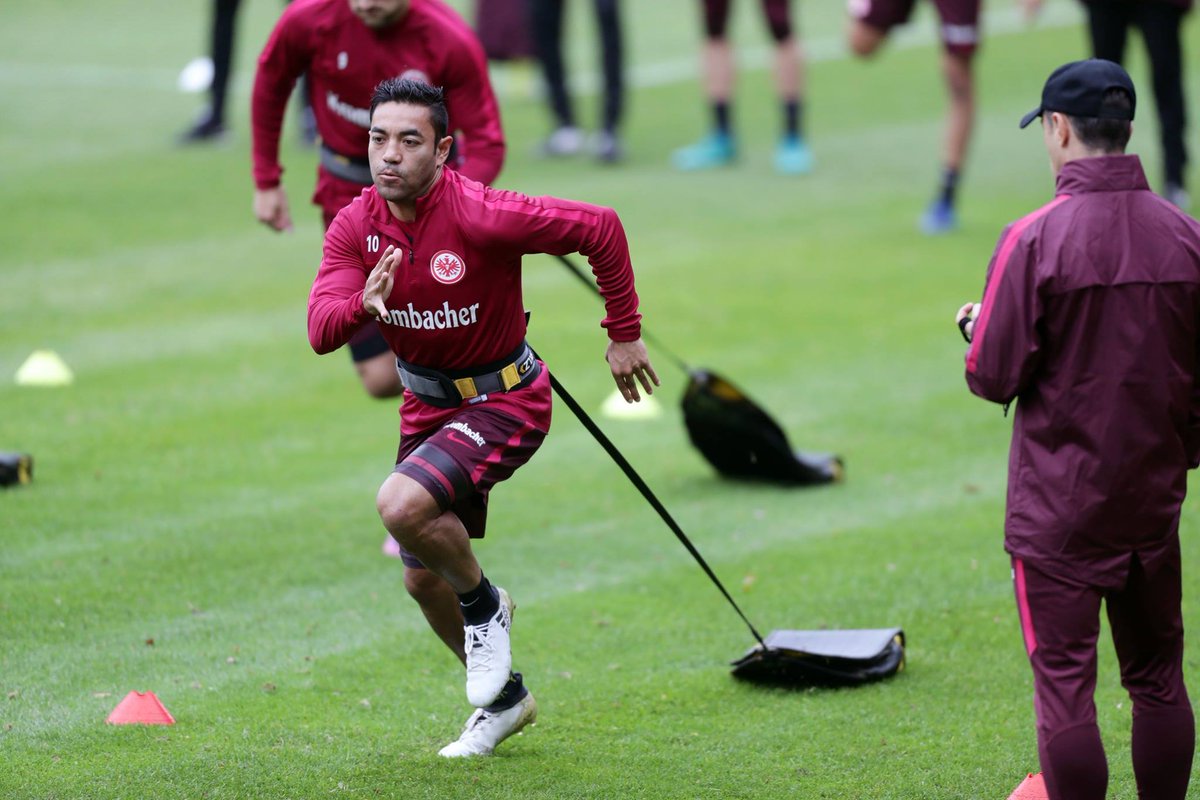 Both sides secured excellent draws last week and will come into this fixture full of confidence. Hamburg held out for over an hour with 10 men against Mönchengladbach and saw 2 penalties missed while Frankfurt fought back twice against Bayern.

I won't bet against the draw here either, Hamburg have had problems scoring goals since Bobby Wood started the season scoring twice in a row. Frankfurt do have goals in their side, Marco Fabian and Alexander Meier both have notched multiple times this season. The dry spell can't continue for Hamburg and the displays are improving under Gisdol.

Prediction – Draw


Bayer 04 Leverkusen vs TSG 1899 Hoffenheim


This is where the unbeaten run ends for Hoffenheim. A poor display last time out saw Leverkusen drop points against Werder and even though they were in fast and furious Champions League action on Tuesday night they have plenty of time to rest up before Saturday afternoon.

Hoffenheim will still regard this as an excellent start to the season regardless of the outcome and rightly so. Julian Nagelsmann is carving out an impressive reputation for himself, first turning it around last season to survive relegation comfortably and then recruiting excellently over the summer to enable this great start. With no distractions other than the cup when they have a difficult away tie against Köln next week they could yet make a mockery of my preseason expectation of lower mid table and make a run at the Euro spots. Still think they won't get anything here though.

Prediction – Home Win


Hertha BSC vs 1. FC Köln
People will point to the Saturday evening kick-off but this is the tie of the week in my opinion. 2nd plays 4th, 2 teams riding high, playing with confidence and fearing no-one.
Ibisevic vs Modeste may well be the key to this battle, who can take their chances when they come. A lot depends on how the teams approach this game. Hertha were tactically excellent last week away at Dortmund but will be expected to be a bit more adventurous at home, while Köln delivered an almost identical tactical masterclass to plunder a point at Bayern 2 weeks ago. In all honesty, a point will suit both sides equally so that's where I will be tipping this week.
Prediction – Draw
FC Ingolstadt 04 vs Borussia Dortmund
Injury problems abound for Dortmund with Bender, Durm, Schmelzer, Guerreiro and Castro all missing, Schürrle, Ginter and Ramos all still doubtful and Reus/Subotic still only in light training. Tuchel will have been relieved to come through this week's Champions League game relatively unscathed. Goals won't be a problem though against an Ingolstadt side suffering a crippling hangover from last season.
Three of the bottom six have now changed their trainer, Schalke and Darmstadt probably won't for differing reasons so the smart money is on Markus Kauczinski being the next managerial casualty. If he survives that long week 10 against Augsburg will be crucial. At the moment it just is not working, I posted in the
season preview
that they had the air of a team content with their lot, very quiet in the transfer window and it looks like that is coming back to bite them.
Prediction – Away Win
SV Darmstadt 98 vs VfL Wolfsburg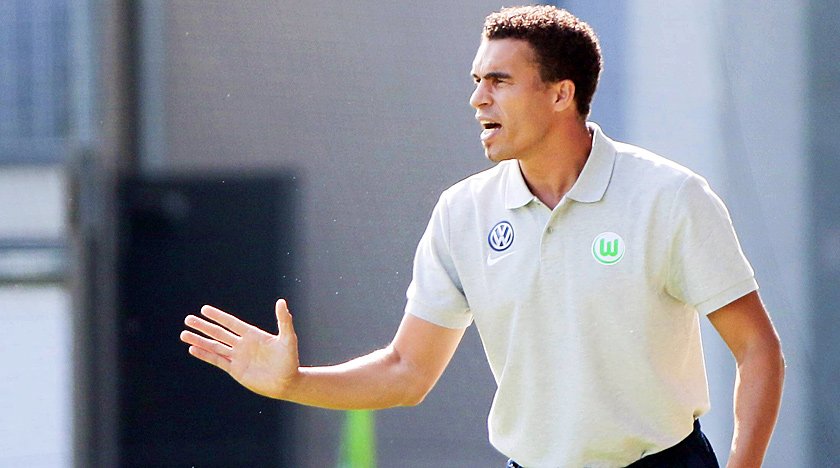 Finally, Dieter Hecking has gone, the news came just too late for last week's review. It was the right decision but credit to Hecking, he took it well and conducted himself with decency during his tenure at Wolfsburg with some success to start but it has been a downhill slope for over a season now.
There is not yet a clear favourite to replace him but some whispers around Andre Villas-Boas which would seem to be a natural fit. For the moment U-23 head coach Valerian Ismael is filling the vacancy on a temporary basis.
Darmstadt will have to be careful of the positive bounce usually associated when a struggling coach leaves a club who should be doing much better. It will be interesting to see how Draxler, Gomez and co respond on Saturday. Looking at the quality of the 2 sides it should be a Wolves win.
Prediction – Away Win
SC Freiburg vs FC Augsburg
11th plays 12th in the very definition of a mid-table scrap. Freiburg have been formidable at home so far, winning 3 from 3 while Augsburg have picked up as many points away as they have at home.
Any of the three results are feasible here so I will split the difference with a draw and say both sides will be delighted with that to anchor themselves in the middle of the table.
Prediction – Draw
FC Bayern München vs Borussia Mönchengladbach
Bayern got back to winning ways with a comfortable destruction of PSV in the Champions League this week, a mini "blip" of 2 draws and a loss now in their rear view mirrors. It should be back to business as usual at the Allianz Arena this week, Mönchengladbach, despite beating a poor Celtic away are not the best of travelers and though they will make it difficult for Bayern a narrow loss should follow.
Prediction – Home Win
RB Leipzig vs SV Werder Bremen
Not many betting against a home win in this fixture. The best compliment I can pay Leipzig among the many thousands that are out there is that they look like they belong at the top of the Bundesliga. That is down to a clearly defined structure and excellent recruitment, a mix of young hungry German players and imported talents to augment that. If you missed it Oliver Burke gave an
interview
where he gave the reasons for joining Leipzig, worth a read.
Bremen are much improved since parting company with Skripnik, but like BMG at Bayern a narrow game decided by the odd goal for the home team seems the bet.
Prediction – Home Win
Schalke 04 vs Mainz 05
The battle of the Europa League teams. Schalke have one of "those" trips, a nice long journey to Krasnodar. They can take a crumb of comfort in being the early kick off which means they might just make it home on Thursday night. Mainz are at home to Anderlecht and have theoretically the tougher tie, they seem to be taking the competition seriously and if they want the top spot they will need to beat Anderlecht who are tied at the top of the group. Schalke have 2 wins from 2, the same as their opponents and could possibly afford to rest a couple of players and play conservatively for the draw.
I think Schalke to sneak a win in the Sunday evening kick off, they have been much better recently and Mainz are not exactly on fire either.
Prediction – Home Win
Betting Preview
I will be having 2 5€ bets every week and keeping a running total of my profit and loss. After Gameweek 7
I am now €5.00 down
!



I've learned my lesson about picking the big boys. It hasn't worked once this year. Instead, I will have a pick and mix, Bayern can't mess it up at home again, Leipzig are consistent and Wolfsburg to get the new coach bounce @ 7/2



Dortmund/Over 2.5 goals and a Hertha/Köln Draw is 11/2 on the combi slip which gets my 2nd bet this week.