The Bundesliga Review - Leipzig finally lose, Bayern thump Wolfsburg and Schubert fights on
A very binary week in the Bundesliga was "ruined" by Bayern thumping Wolfsburg. Leipzig finally tasted defeat and Hertha slipped as well. Our Gameweek 14 wrap up via Mark Dannell.


Eintracht Frankfurt vs TSG 1899 Hoffenheim – 0:0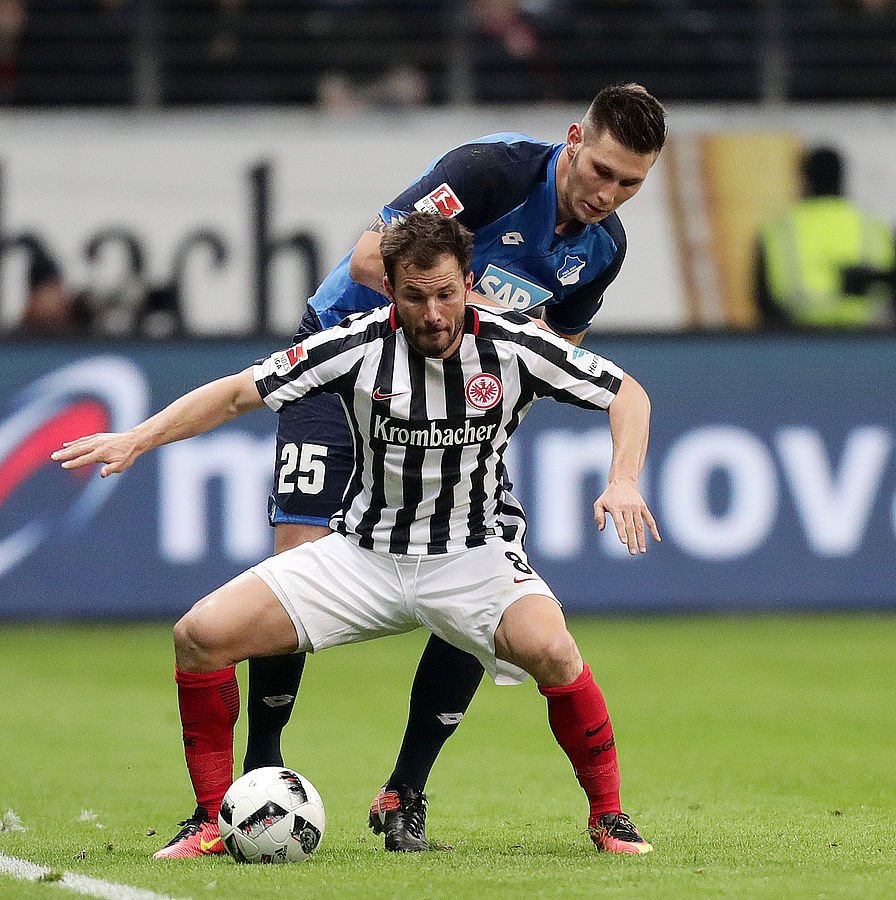 On a freezing night in Frankfurt, the game was anything but. The action was intensive from the first minute with both teams trying to assert their authority but only succeeding in cancelling each other out with their high pressing games.

With chances at a premium Alexander Meier's header that landed in Baumann's arms in the 15th minute was about as good as it got, in the second-half there were no saves of note made on either side. Hoffenheim remain undefeated in the Bundesliga this season, Frankfurt are unbeaten at home stretching back to April last year,

Prediction – Draw. Spot On


Hamburger SV vs FC Augsburg – 1:0


A game that ended 10-a-side was settled by a fine goal from Filip Kostic midway through the 2nd half. Hamburg started the better of the 2 sides and after a wicked free kick delivery from Gregoritsch, Dominik Kohr did well to clear the danger. The first half seemed to be meandering to a close but on 44 minutes Kohr was involved again, Holtby into a 50/50 challenge which ended with the Hamburg man throwing an elbow and being dismissed.

Augsburg began the second-half strongly and really should have taken the lead, Altintop unmarked on the penalty spot but he only succeeded in blazing over. Shortly after the numerical advantage was wiped out, Kohr ended his eventful game with a 2nd yellow card.

Just two minutes later Kostic crashed in a rebound from the edge of the area and the Red Shorts were able to see the game out in comfort, they now are upwardly mobile after five unbeaten games.

Prediction – Draw. Wrong


FC Bayern München vs VfL Wolfsburg – 5:0


One way traffic as predicted. Wolfsburg were rubbish, half their team looked like they would rather be Christmas shopping. 65% possession for Bayern, 19 shots to six.

Robben opened the scoring in the 18th minute, a double for Lewandowski either side of half-time sealed the points before the gloss was applied with a first goal for Thomas Müller this season after 999 long minutes and a late scorcher from Douglas Costa.

At times it resembled a training exercise for Bayern, I do not think it is too much of a stretch to imagine Wolfsburg struggling for the rest of this season on this evidence.

Prediction – Home Win. Spot On


1.FC Köln vs Borussia Dortmund - 1:1


Dortmund have a real problem away from home it seems. Despite ticking off 65% possession and over 4 times as many passes as their opponents, not to mention more shots, once again poor defensive organisation from a corner left them chasing the game.

Artjom Rudnevs was the man to profit, heading in his 20th Bundesliga goal on the half-hour and Köln were content to sit back and counter, indeed just after half time Modeste was guilty of greed, electing to shoot when through instead of passing to Rudnevs and that would prove to be the last Köln chance.

Dortmund turned the screw for the last 20 minutes and were finally rewarded when Marco Reus slammed home in the 90th minute but they will regard this as two points lost rather than one gained.

Prediction – Away Win. Wrong


FC Ingolstadt 04 vs RB Leipzig – 1:0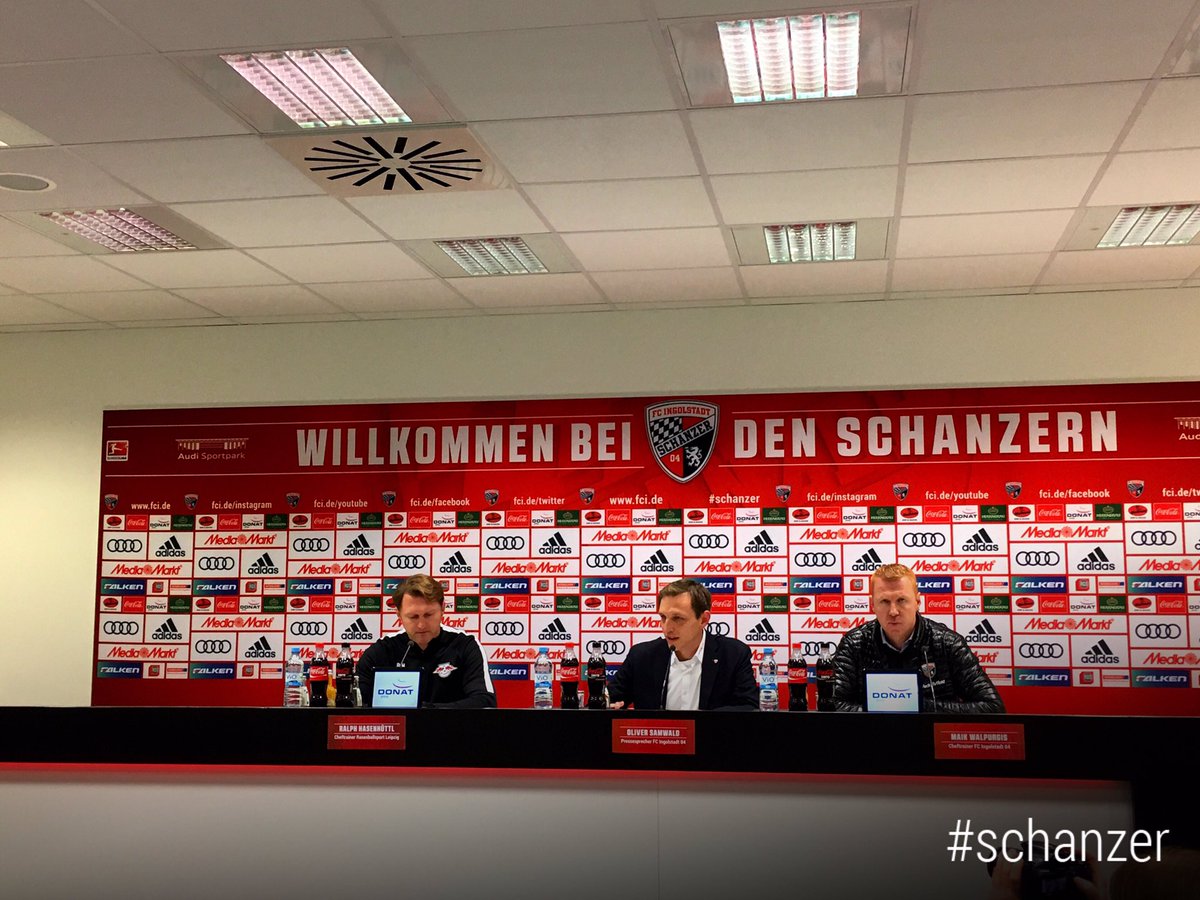 Shock! Ingolstadt ruined the party for their ex-coach, a tactically excellent performance with a surprising formation was the key to a well-deserved victory as they gained ground in the table.

Leipzig seemed unsure how to deal with Maik Walpurgis' new formation, a 5 at the back with Roger drafted in to play an old fashioned libero role to support the 2 defensive midfielders. Indeed it was Roger who got the goal, rising highest at a free kick to nod in after just 12 minutes.

A lot of toing and froing was the case for large swathes of the game after that, Ingolstadt had a great counter chance on the hour mark but could not take advantage, while Leipzig struggled to break through. When they eventually did the usually reliable Forsberg could not convert from close range and Ingolstadt were able to move off the bottom of the table!

Prediction – Away Win. Wrong


SC Freiburg vs SV Darmstadt 98 – 1:0


A largely forgettable game was settled in the 86th minute by Nils Petersen, netting a penalty shortly after coming on. Up until then Darmstadt had been the better side which is not saying much. The highlights of this game lasted a full two minutes which tells you all you need to know.

Prediction – Home Win. Spot On


Hertha BSC vs SV Werder Bremen – 0:1


Fair to say Werder are grateful for the return of Max Kruse. He scored for the second week in a row to give Bremen an invaluable three points with nearly all the other teams in the lower reaches of the table winning this weekend.

Berlin only have themselves to blame, a poor first half in which Werder were by far the most dangerous side was capped off by dallying around in defence shortly before half time and Kruse intercepting a pass from Stark and lashing home to give Bremen the lead.

In the 2nd half Werder were able to play on the counter and had at least 3 good opportunities to extend their lead. Hertha only saw half chances, a lacklustre performance the type of which cost them dear at the end of last season.

Prediction – Home Win. Wrong.


Borussia Mönchengladbach vs 1.FSV Mainz 05 – 1:0


Blessed relief for Andre Schubert and the Foals, an in truth awful game got the result it just about deserved as Andreas Christensen poked home after a scramble in the box mid way through the second half.

It was clear from the beginning that Schubert had gone for a must not lose attitude, BMG were playing risk-free football and that showed in the chances for the teams in the first half, if I am being generous I counted a half chance apiece.

Into the second and Mönchengladbach should have gone ahead early, Raffael was guilty of squandering a two on one situation early on before Christensen netted. Mainz thought they had secured a late equaliser as De Blasis netted a rebound but the referee had spotted a foul which was debatable to say the least. Nevertheless, Mr. Schubert lives to fight another day.

Prediction – Home Win. Spot On


FC Schalke 04 vs Bayer 04 Leverkusen – 0:1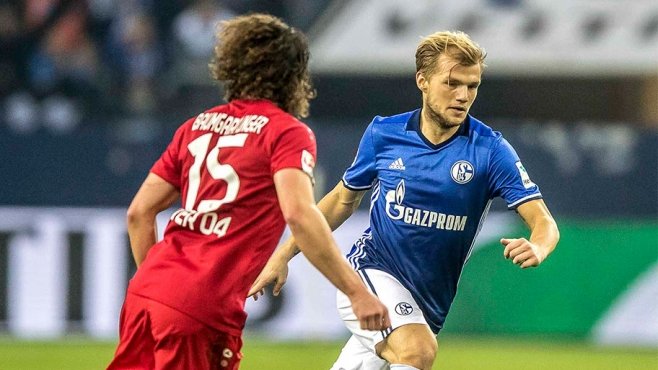 Fair to say this game was ruined by the referee in the 4th minute as Naldo was sent off. Hernandez was through on goal but rather than move forward and attempt to score he sought the contact with Naldo and went down. In my very humble opinion, it was a sneaky dive but the ref bought it and that was that.
Schalke somehow still held out until the 89th minute, indeed they had two good opportunities on the counter but the generally disappointing Konoplyanka was not able to take advantage of either leaving Stefan Kießling to rise and head in a Calhanoglu free kick with the end fast approaching.
Prediction – Draw. Wrong.
Betting/Tipping wrap up



In a week of shocks, I managed 4/9. That takes me to 4.15/9 as an average.



Leverkusen's late winner over Schalke cost me a 12/1 double draw coupon. Hamburg were also able to defeat Augsburg meaning no wins this week  After fourteen weeks I am still in Profit. Account balance stands at €10.00.



Team of the Weekend : Dead easy this week,  Ingolstadt did a real number on Leipzig, a thoroughly professional performance.



Player of the Weekend : Finally back to a striker. In a week of few goals and no superhero Goalkeepers,  Robert Lewandowski  notched his 10th and 11th of the season to set Bayern up for a big win



League Table: