The downfall of the Football League Trophy
The second round draw for the Checkatrade Trophy was like something from an Alan Partridge pitch
Alan Partridge is decked out in his shortest shorts, the underpant lining has long since perished. He is striding around his room at the Linton Travel Tavern, Dictaphone in hand. He presses record.
'David Prutton to host Checkatrade Trophy second round draw from a plush industrial estate in Portsmouth.' He pauses, mulling over his idea. 'Properly policed. Must not, I repeat must not turn into an all-night rave.'
It seems like a far-fetched scenario but unlike his other ideas such as a Millennium barn dance hosted by Jet from Gladiator and Youth-Hostelling with Chris Eubank, this one was actually commissioned.
Last Friday Prutton oversaw proceedings as Leon Britton and Steve Claridge went through the motions in what was the least eagerly anticipated cup draw in the history of football. The Football League Trophy itself could well have been the brainchild of Norwich's most famous export. It has become a laughing stock.
This is the second year of the Checkatrade Trophy's current format, which involves a regionalised group stage. Each team plays three games before the 64 teams are reduced to 32 and the knockout stages begin.
In any of its former guises, the competition has never been the most scintillating spectacle. It's always been viewed as something of a distraction until the latter stages. Under its current layout, fans have turned their backs in huge numbers and voted with their feet.
Record low attendances have made a mockery of the competition with fans choosing to boycott the competition over the inclusion of selected Premier League and Championship Academy sides.
Some supporters fear their presence in the competition is the first step towards their integration in the Football League. These fears have led to the so-called B-team boycott which has seen thousands of fans refuse to attend Checkatrade Trophy games.
The competition began in 1984 as the Associate Members Cup. A year later, its long-running affiliation with the heavy goods vehicles began with an inauspicious start. The final was scheduled to be played at Wembley but after the pitch was severely damaged by the Horse of the Year show, it was moved to Hull City's Boothferry Park.
Unperturbed by the unscheduled change of venue, Bournemouth became the competition's inaugural winners. They beat Hull 2-1 on their own patch thanks to Paul Morrell's 73rd-minute strike.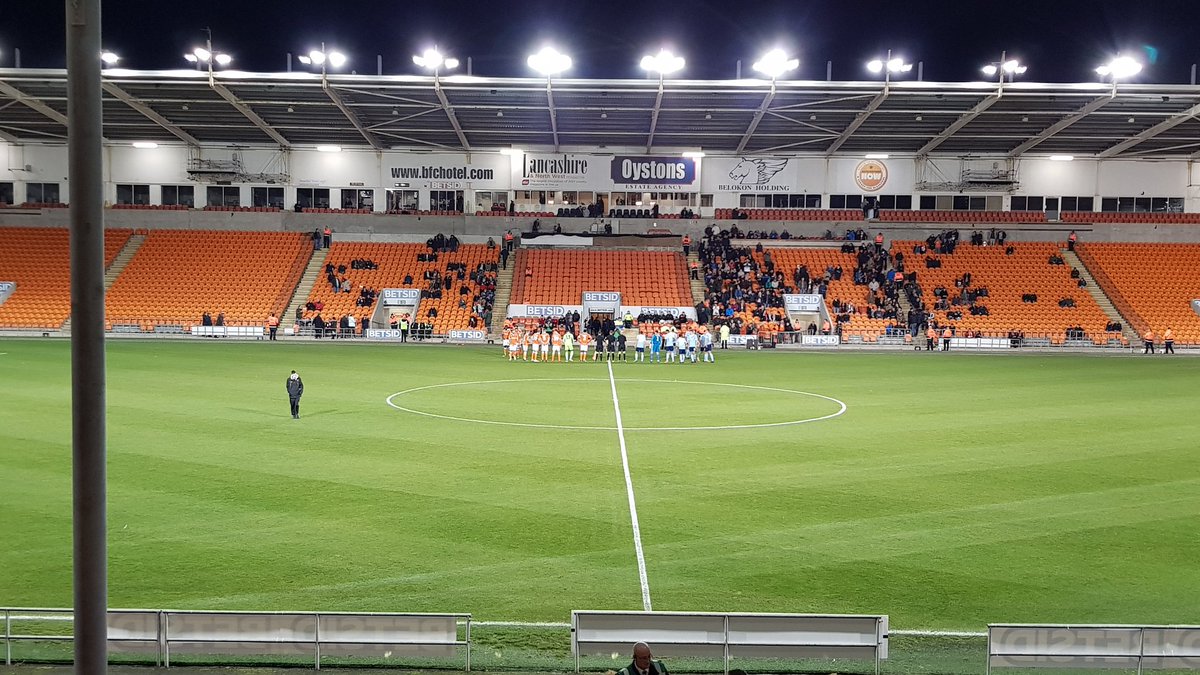 The competition is designed to give lower league teams who have no real chance of winning the two other domestic cups a realistic opportunity to reach Wembley and get their hands on some silverware. The final has always attracted relatively large crowds but more and more fans are staying away from the early matches through a mixture of anger and apathy.
In the most recent round of games, 411 fans trickled through the turnstiles at Moss Rose to see Macclesfield beat West Brom's youngsters while a paltry 547 turned up to watch Newcastle U21s come out on top in a five-goal thriller at Grimsby's Blundell Park.
Not all fans are boycotting. There are still a handful of die-hard supporters who pay to watch this rotting corpse of a competition. On a few rare occasions, a sizeable crowd can be seen casting its gaze over a first-round group match. Sunderland inexplicably took 1400 down to Morecambe recently for a dead rubber. If they had fancied a day in a grim and drizzly seaside town they could have just stayed in Sunderland.
Just because some fans are choosing to attend doesn't mean they like the competition or agree with it. Rather, they choose to overlook its foibles because they love watching their team.
Alex Gresty, as you might have guessed from the appropriateness of his name, is a Crewe Alexandra supporter who attends 90% of their matches, including the Checkatrade Trophy.
I am in favour of a competition of some sorts that gives lower league teams an opportunity to have a meaningful cup run. However, I am not in favour of this competition becoming a feeder for Premier League sides. In its current format, it will never be taken seriously by fans or managers of lower league sides.
For Alex, like many football fans, the issue of B-teams is what really sticks in the craw.
The inclusion of B teams is quite frankly a joke and it is insulting to the players and to the fans. I understand that Premier League sides want to develop their players and give them a taste of proper football but that's why we have an incredible loan system where they can loan out as many as they want.
So why do Alex and other fans continue to watch their teams play in a tournament with which they disagree?
I want to back my team and see them succeed. As much as I dislike the competition, I am still a fan of my club. However, I will not attend games against B-teams but I have attended the other two group games. The atmosphere at Checkatrade Trophy games has been horrendous. You can also see the players don't want to be playing in these games and they don't give it their all.
The atmosphere may be bad but if there is one thing the games in this season's competition have provided, it's goals. It's a shame that there have been so many high-scoring, entertaining games watched by such sparse crowds. There have been 6-2s, 3-3s, even an 8-0 in this season's competition. On Tuesday 13th November, the night the charade ended for many teams, 61 goals were scored in 19 matches. That's over three goals per game.
Goals or no goals, the competition is viewed by some fans as nothing more than an unwelcome distraction from the pursuit of avoiding relegation or gaining promotion. That is, until the Wembley arch comes into view. The allure of a day out at Wembley cannot be underestimated.
When Coventry City made it to the final in 2017, they took over 40,000 fans to Wembley. Not bad for a club that was averaging just over 9000 at home and would go on to be relegated.
Sky Blues fan Dan Turner was at Wembley that day. He explained how the 16/17 tournament became a distraction from the misery of their league campaign.
I kept a close eye on it but never really bothered until they got to the quarterfinals, with one eye on Wembley.

When they actually got there it was electric. We took nearly 45,000 down with us so as you imagine the atmosphere was buzzing. I think you have to realise we had only ever been to Wembley once as a club and were on the verge of being relegated. Everyone, their neighbours and their mates were there. Coventry literally emptied. With off the pitch situations, it was just nice for us all to go and celebrate with the lads and the gaffer. They simply don't get that at the Ricoh due to people boycotting.

When the final whistle went, the place erupted. It was genuinely once of my best footballing experiences ever.
*Sees someone attempting to defend the Checkatrade Trophy or justify their attendance*

My Brain:
Don't say it
Don't say it
Don't say it
Don't say it
Don't say it
Don't say it
Don't say it
Don't say it
Don't say it
Don't say it
Don't say it

Me:
"Nonce"
Indeed, Coventry City fans had almost nothing to cheer about since being relegated from the Premier League in 2001. It's hard to begrudge them their day out at the national stadium.
Some people would have managed, though. The most depressing thing to have come out of the previous two Checkatrade Trophy campaigns is the abuse levelled at supporters who choose to attend by those who have turned their backs. Call me old-fashioned but labelling someone a nonce for watching their team play football seems a little over the top. Peruse Twitter on a Checkatrade Trophy night and you will see numerous personal attacks on those who choose to attend.
This doesn't bother Alex. The opinions of others don't come between him and his beloved Railwaymen.
I read the criticism online all the time. It doesn't bother me one bit, football is all about opinions and I completely understand people staying away from games. However staying away just isn't for me. As long as I can attend I will.
The tournament has lost its way in recent years. It is evident changes need to be made. Common sense must prevail. It's past time to restore this competition to its former mediocrity.