3 positions Manchester United still need to strengthen
Two signings have been confirmed yet three more are needed...
Manchester United's sixth-placed finish in the 2018/19 campaign was probably their poorest season in two decades. A gradual decline at Old Trafford eventually came to a head as fans begin to lose their patience with the Glazer family.
The Red Devils' owners will have to dig deep into their pockets to stop the bleeding. Two signings have been confirmed so far; Daniel James and Aaron Wan-Bissaka. It's glaringly obvious what Ole Gunnar Solskjaer is trying to do, as he looks to inject this squad with youthful exuberance. That mantra has served the Old Trafford club well down the past, so it does make perfect sense to stick with that successful blueprint.
But, more signings are needed if United are to compete at the business end of the 2019/20 season. Although this squad needs a major re-work, we've identified the three biggest needs for the 20-time Premier League champions.
Centre-back
Any team worth their salt tend to be built on a solid foundation. Knowing that your backline is going to minimise the opposition threat is vital, but last year United leaked 54 league goals. Immediately, that puts the pressure on your attackers to outscore the team you're playing against in a high-intensity, goal-packed shootout. When your forwards are having an off-day, that's not always possible.
Victor Lindelof has shown promise over the last twelve months, while Eric Bailly is craving for an injury-free campaign. Phil Jones, Marcos Rojo and Chris Smalling just aren't good enough, though. United need to invest heavily in a world-class centre-half who'll not only bring his talent to the table, but lead this young, sometimes shaky defence. A Harry Maguire or Toby Alderweireld would be perfect. Both have ample Premier League experience, both are miles better than anything United already have. Signing either would go an awfully long way to stopping the proverbial rot.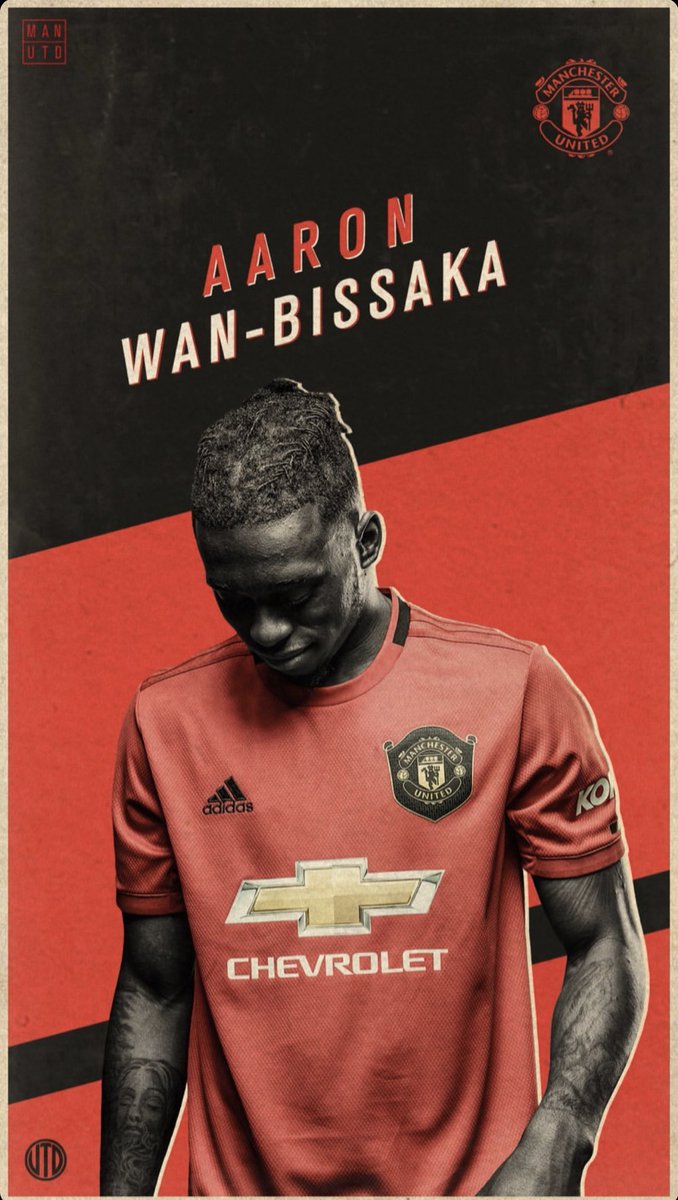 Central midfield
My personal view is that winning the midfield battle is the most important aspect of any football match. Controlling the tempo, enjoying possession and playing your own game, more often than not, leads to winning games. For all his god-given ability, Paul Pogba didn't do that anywhere near enough last term. He's not alone in that regard as Fred disappointed, while Ander Herrera and Nemanja Matic were hit and miss throughout the 2018/19 season.
Solskjaer is craving for a player who can calm things down, pick the right passes and keep United ticking over nicely ala Paul Scholes or Michael Carrick. Links to Sporting Lisbon's prolific Bruno Fernandes make sense, while Sean Longstaff has been heavily rumoured with a switch to Salford Quays. For me, I'd love to see a James Maddison or Youri Tielemans come in. Perhaps the signing of a similar player would give Pogba a kick up the backside that he so desperately needs...
Right-winger
United haven't had a reliable right-winger since Cristiano Ronaldo was at the Theatre of Dreams. It goes without saying that, for a club with the Red Devils' stature, that's just not good enough. It isn't for the want of trying, though. Jesse Lingard and Juan Mata have played well in fits and spurts, while Nani earned cult hero status from some sections of the fan-base, but the Portuguese has been as good as it got since his world-class compatriot departed.
Jadon Sancho's name has been mentioned, but the lack of Champions League football coupled with the off-field antics at United has seemingly turned him off. This position is tough to identify a potential option. Alexis Sanchez *could* play there on the back of an excellent Copa America campaign, but I'm not sure there's any way back for him at Old Trafford. There has even been talk of Diogo Dalot being pushed further up the field due to Wan-Bissaka's arrival, but is he ready for that pressure? Perhaps Mason Greenwood could be the wildcard, or a loan move for Gareth Bale may make sense. My number one choice would be someone like Ousmane Dembele or Douglas Costa, although prising them from their current clubs would be tough...