Three key moments suggest the stars are aligning for Liverpool
Image Via: Andy Nugent/Wikimedia Commons. Used under CC 2.0.
The phrase 'It's our year' has often been used as a stick by rivals to beat Liverpool fans. However, whether you like it or not, the true fact is that Jurgen Klopp's men are as close as they've ever been to a nineteenth top-flight title.
Liverpool is a team on the up. To be brutally honest, they already deserve immense credit for even keeping pace with that incredible Manchester City team just down the M62. They're right in the hunt to win the Premier League as they currently sit atop the table with a two-point lead although their rivals do have a game in hand. Maybe this time around it really is their year. The stars are certainly aligning in that regard.
Three key moments highlight that fact perfectly. Let's start with the most recent. Into injury time, it looked for all the world that Liverpool was about to drop points at home to Tottenham Hotspur, then, something remarkably odd happened. Trent Alexander-Arnold's cross was a great one, Mo Salah got on the end of it but the ball never looked destined for goal. That was until a ricochet off Toby Alderweireld redirected it beyond a hapless Hugo Lloris in the Spurs goal. Anfield erupted, so-much-so that the atmosphere could have been mistaken for one that had just won their first title in almost thirty years. It was a huge three points. Moments like these shape title races. Call it luck, call it destiny, call it whatever you want. It's why we love the beautiful game. This is their year.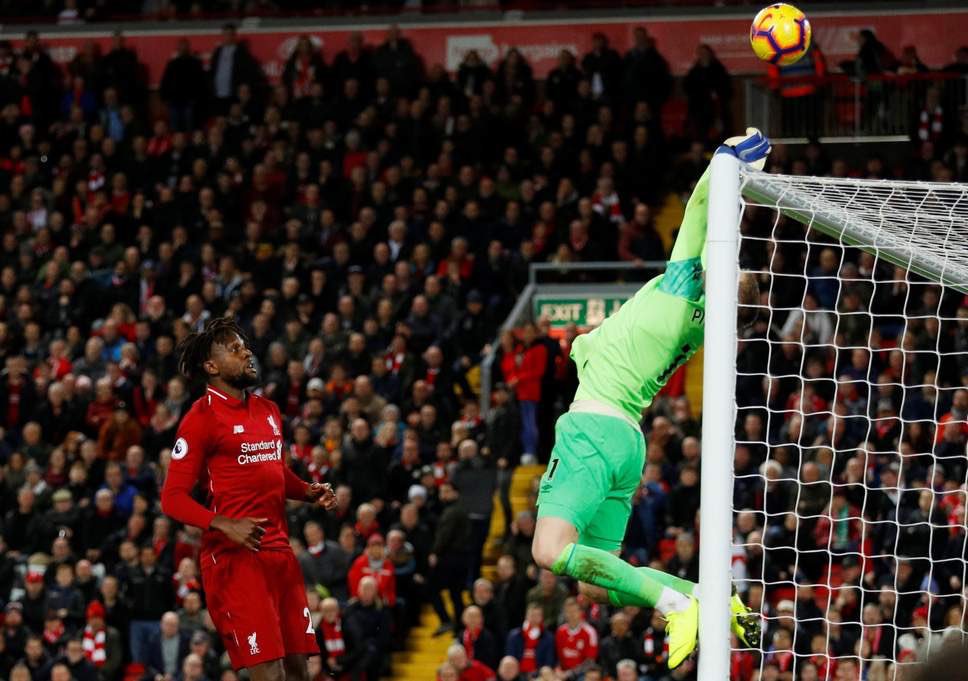 Next up, we look back on the Merseyside derby back in December. Again, it looked for all the world like Liverpool were about to be held to a home draw. A combination of Divock Origi and Jordan Pickford had other plans. Virgil van Dijk got his cross-cum-shot all wrong, it looped high into the air, Pickford should have just caught it. Instead, the England number one opted for a punch. It went horribly wrong and Origi was on hand to head home. This is their year.
I've saved what I feel is the most important till last. Ironically, it came earlier than the other two moments. For a third time, Anfield was the scene. Back in October, Manchester City were the visitors. With less than five minutes on the clock, Van Dijk went in clumsily on Leroy Sane within the penalty area. The referee pointed to the spot. Pep Guardiola's men were about to celebrate a massive victory away at their nearest challengers, or so they thought. Keen to make an impact, Riyad Mahrez stepped up to take the spot-kick. He never looked like scoring, it was clear the Algerian felt tense. The ball was blazed high and wide. The game finished 0-0. An unlikely but crucial point. This is their year.
Seven points were earned from these three games, it could have oh so easily been a meagre two. Come May, I think we'll look back at these three fixtures as the turning points. Whether their foes like it or not, this really feels like their year.