How far can Manchester United go with three-man defence?
Solskjaer's latest experiment delivers favourable results.
Background image: Xuanklpt
Manchester United's recent winning streak continued with a 5-0 thrashing handed to Club Brugge. The vctory confirmed United's place in the Europa League Round of 16. The Red Devils were last beaten in January. Following that 0-2 loss to Burnley at Old Trafford, Ole Gunnar Solskjaer changed his tactics, shifting to a three-man defence. The squad hasn't looked back.
After battering Tranmere Rovers in the FA Cup, they won the second leg in their League Cup tie with Manchester City. Unfortunately, the 1-0 result was insufficient to overcome their 3-1 deficit and book a ticket to Wembley. A draw against Wolves and wins against Chelsea and resurgent Watford helped them climb the Premier League table, however.
In part, Solskjaer made the defensive adjustment to integrate both Brandon Williams and Luke Shaw into the starting XI. Academy graduate Williams pushed the injury-prone Shaw for minutes this term but both play well when available. Solskjaer now deploys a 3-5-1-1 with Shaw as the left-centre-back and Williams the left-wing back. Harry Maguire and Victor Lindelof partner Shaw in the defence with a finally fit Eric Bailly spelling the Swede against Club Brugge. Aaron Wan-Bissaka's high work rate makes him a good fit at the right-wing back role while Bailly provides the needed depth in the rearguard.
In the middle of the park, Fred is an indisputable starter. Scott McTominay's return probably spells the end of Nemanja Matic's productive run in the team. January signing Bruno Fernandes revitalised the attack. Juan Mata, Jesse Lingard and Andreas Pereira must wait their turn. It may be telling that Pereira wasn't named to the squad against Brugge after failing to impress in the away leg. With Marcus Rashford lost for the season, Anthony Martial claims the #9 role but his injury allowed Odion Ighalo to start and open his United account.
The standout players in the new setup must be Shaw and Fernandes. United's defence is surprisingly solid. They conceded only one goal in the last seven games, that due to Sergio Romero's error against Brugge in the first leg. Shaw deserves credit for the newfound resilience. His presence stabilises the backline and his recovery speed negates Harry Maguire's lack thereof. Shaw made crucial challenges that prevented Watford forwards Troy Deeney and Ismalia Sarr from scoring. He makes more penetrating runs, too, both in number and effectiveness while somehow abandoning his defensive mates less frequently.
Meanwhile, in four starts for the Reds, Fernandes scored two and grabbed two assists. He was named the Man of the Match in all four contests. He electrifies United's attack, creating four big chances per 90. His incisive passing and ball retention allow Fred to take a few offensive liberties. Simon Mignolet would be doubly grateful if we don't dwell on that development.
Instead, let's mention that Martial left on a three-match goal-scoring spree. It's a no brainer. United lacked service. Bruno provides it. United faced heavy criticism for their inability to disrupt low blocks. With Fernandes' arrival, Solskjaer may have found his go-to formation to end the campaign. United can spread defences through Williams and Wan-Bissaka, enabling Bruno to exploit the gaps. McTominay and Fred shield the back three but both can pick their spots in joining the attack, as do Maguire and Shaw.
Maguire's tendency to linger in the final third after set-pieces became evident against Brugge. He now has the confidence that teammates not only will but can cover for him. There's no reason Solskjaer and United can't push onto season's end, producing results and qualifying for the Champions League in this formation.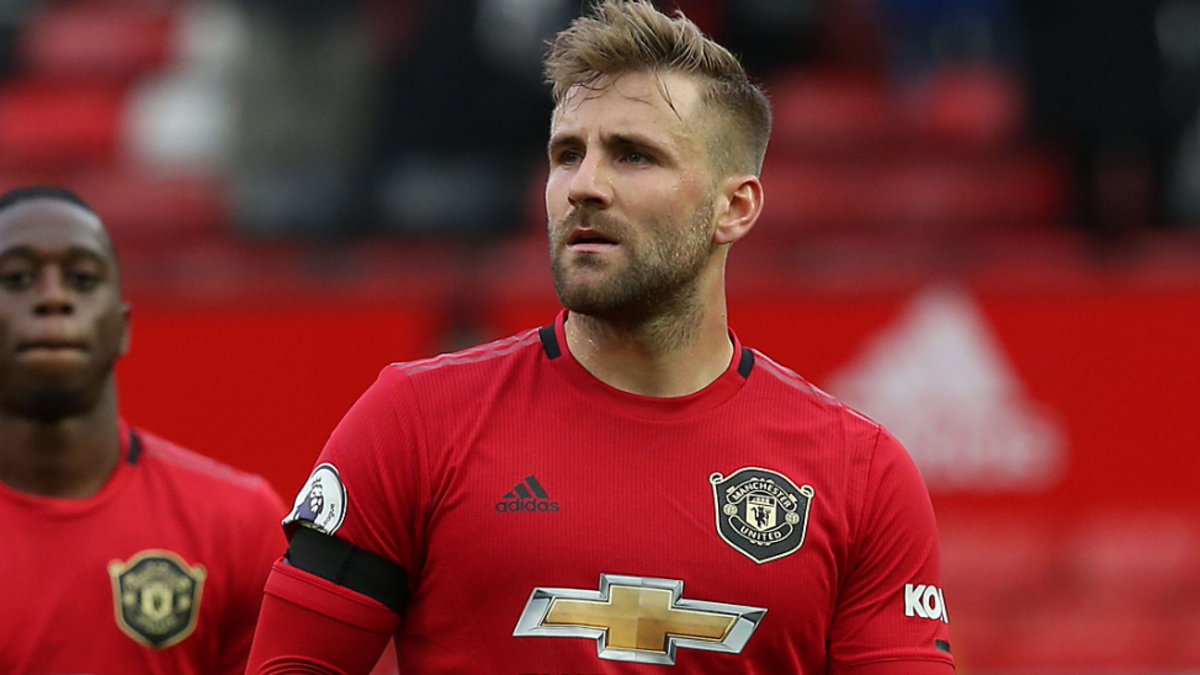 Luke Shaw vs Club Brugge:
99 touches
67/71 passes completed (94%)
5/7 duels won
4 recoveries made
3/3 tackles won (100%)
3 interceptions made
2/2 clearances made
2 chances creates
Luke had another fine performance this evening!
https://t.co/93YNWg3zrZ