Three things Ole Gunnar Solskjaer must do to retain his form
Ole Gunnar Solskjaer's triumphant 2-0 win against Chelsea chased all his critics underground. The team's response to four first-half injuries at home against Liverpool on the weekend kept them there. With Ander Herrera, Juan Mata, Jesse Lingard and Marcus Rashford all pulling up lame, the Reds should have put United away in the second half in the same manner that Paris Saint-Germain did in the Champions League when only two United players went off.
You can fault Liverpool even though they lost a key attacking player in Roberto Firmino themselves. They deserve it. But credit United as well for refusing to lie down despite playing with a hobbled Rashford saving his energy for the odd counterattacking run. The team played for each other in a fashion they rarely did under Jose Mourinho. Solskjaer deserves credit for that.
While the Norwegian's tenure began like a house afire in the 5-1 rout of Cardiff City, his journey hasn't been unlike your favourite video game. The difficulty increases with every passing match.
Eleven wins, two draws and a lone defeat later, Solskjaer clearly has the players' respect. He's shown the tactical nous to defeat supposedly better sides in Tottenham, Arsenal and Chelsea while holding Premier League-leading Liverpool's vaunted attack to one shot on target despite needing to use all his substitutions to cover for injuries. Asking what else he must do to secure the United job on a permanent basis is a valid question.
Here are three answers.
Don't overcomplicate tactical approach
#ItsOnlyCardiff held strong for Mourinho loyalists until Solskjaer won three and drew one against other Top 6 clubs. The Norwegian outmanaged Mauricio Pochettino, Unai Emery, Maurizio Sarri and Jurgen Klopp. Yes, the Liverpool match ended all square but given the circumstances profusely favoured the German, nil-nil must be considered a tactical victory.
Not only did he outmanoeuvre his counterparts, Ole Gunnar made it look easy. Ander Herrera pressed higher up the pitch against Chelsea when Mourinho preferred him backpedalling to babysit Eden Hazard. He wouldn't be in the box to open the scoring under the Portuguese. With Jose in charge, De Gea needed to pull off 14 saves to steal a win from Arsenal. With Solskjaer at the reins, the Spaniard was called upon just the once to secure a point against Liverpool. Who is the defensive mastermind again?
You can argue Ole didn't get it right against PSG but when fate doubled down on him against Liverpool, he proved he could learn from his mistakes.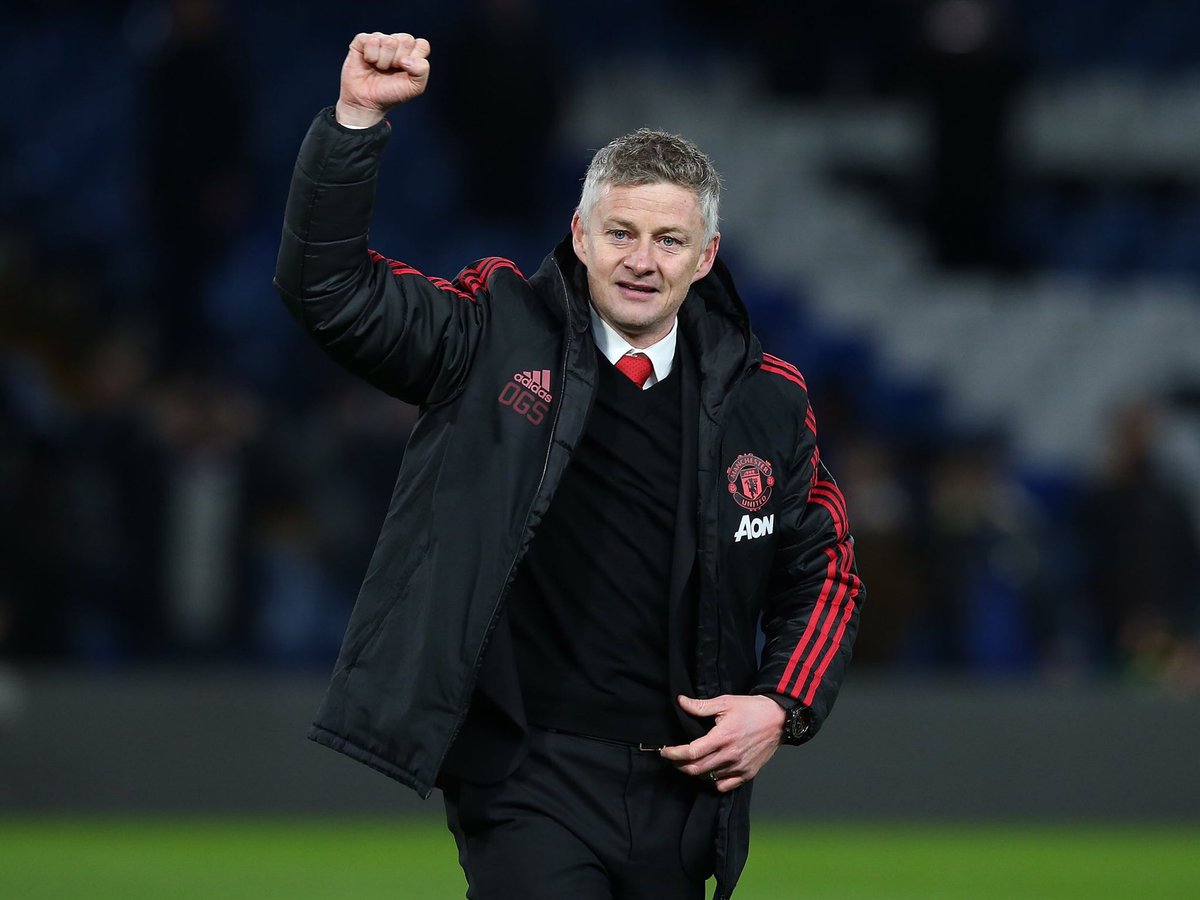 Manchester United's defensive stats under Ole Gunnar Solskjær (league):
10 league games
6 goals conceded
5 clean sheets
2/2 clean sheets vs. top six sides
0.6 goals conceded per game
They've only conceded more than a single goal in a game once. 👀👀👀
https://t.co/orUsgfL4wA
Build around Paul Pogba
Given license to play, the Frenchman is a revelation. Pogba has scored or assisted 15 goals since Ole Gunnar took charge. The only Premier League player who comes close to that number in the same period is Sergio Aguero.
You don't play at the heart of a World Cup winning squad by accident. The 25-year-old's quality was there for everyone to see until Mourinho locked him up. The regime change reveals exactly how wrong it was to cage him.
The man-beast is just entering his prime. Solskjaer neither underestimates him or seeks to curb his enthusiasm. If allowed to flourish, Pogba can be the heart of the United squad for years to come.
Keep developing youth
At this point, I'm obliged to mention the Class of '92, Rashford, Lingard and Pogba although it's completely unnecessary. United's traditional emphasis on promoting youth is universally celebrated. The problem has been that Sir Alex Ferguson's successors all tried to find ways to mitigate that tradition. Solskjaer honours it.
Not only has United consistently produced world-class players down the years, but the pride of coming through the academy and making it into the first team equips the players with a grit and desire to win that can't be bought. David Beckham repeatedly says he'd have given anything to play for United again. It is that kind of commitment and passion that Solskjaer must foster to return Manchester United to the pinnacle of England and Europe.